Laura Prepon Gets Real About Her Mom Teaching Her Bulimia
From the time she was hanging out down the street on the cast of That '70s Show, to spending time behind bars on Orange Is the New Black, actress Laura Prepon has garnered a reputation for playing characters that are cool, tough, and completely self-assured. Those characters, though both very different form herself in many ways, aren't a far stretch from her natural personality in that regard.
Standing at 5'10" with a rich, deeper voice, Prepon has always displayed an air of confidence. It's for this reason that it may be surprising for some fans to learn about her struggles with body image that lasted most of her teen and young adult life.
Now, she is regaining her connection with herself and her body as she started her new chapter in life as a mother of two young children.
Laura Prepon was pressured to lose weight as a teen model
Prepon was pursuing a modeling and acting career very much in thick of culture that prized thin women above all others. While things today are changing slowly but surely, the pressure to be thin still exists in ways large and small and wreaks havoc on many lives, as it did Prepon's.
At just 15 years old Prepon was told to lose 25 lbs at a casting call for a modeling agency. Prepon shared in an exclusive interview with People that after that, losing weight became her and her mom's shared project and that her mother, Marjorie Prepon, would weigh her and take her measurements every morning.
At a certain point, her mother told her that she could "have her cake and eat it too," meaning she could use bulimia to help with her weight loss. This became their shared activity and secret.
Prepon said when she dropped to 105 lbs during that time, which would be at the low end of a healthy weight for a woman around 5'2″. Meanwhile, a healthy weight for someone of Prepon's height would be more around the 130 lbs mark, according to the National Institutes of Health. The extreme amount of weight loss made Prepon's mother proud.
Laura Prepon doesn't want to hold any anger towards her mother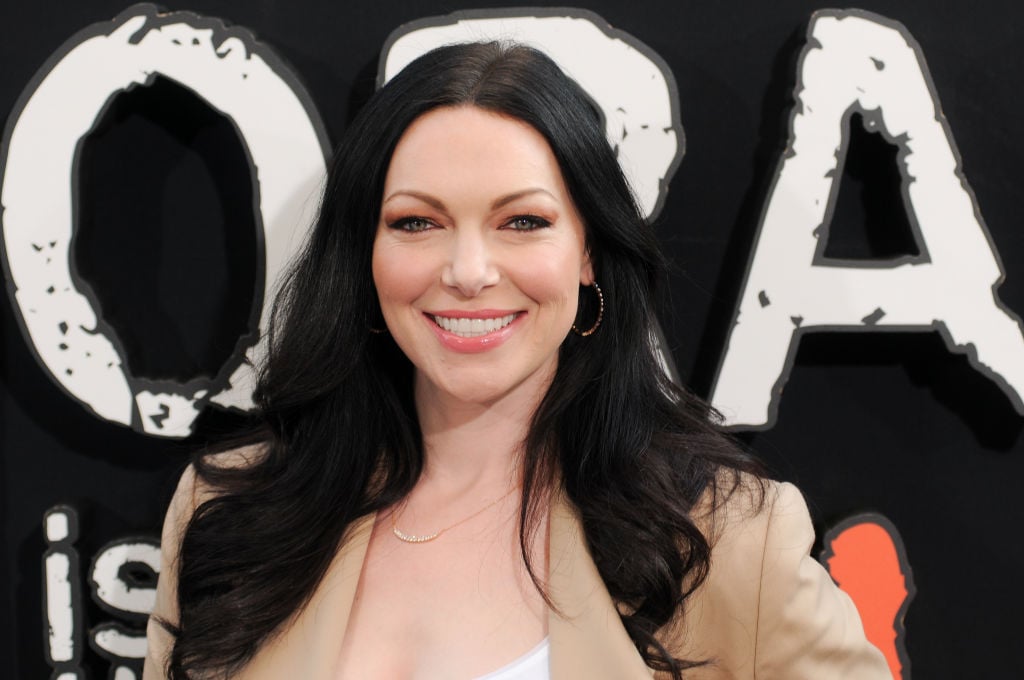 Prepon's mother now suffers from advanced Alzheimer's, and Prepon expressed that she doesn't want to spend what little time they have left together being angry at her. She seems to have a deep understanding that although flawed in her execution, her mother was trying to help "in her own way."
She explained to People: "She was bulimic in college, and after she lost weight, she met my father. So to her, being thin equaled success."
Prepon continued to be bulimic until her late twenties. Now at 40, and with two children of her own, she is doing the work to break the cycle and share what she's learned with others.
Laura Prepon's book on motherhood
Prepon is part of a strong wave of women wanting to push for a better world for themselves and their children. "Healing meant learning about my own body, especially when I wanted to have children," she said.
Prepon's first child, Ella, was born in 2017 and is now three years old, and just recently, Prepon gave birth to her second child, a baby boy. Around the time of her having her first child, she felt that she wasn't finding a voice she connected to in parenting books, and there was not enough focus on "momcare," only childcare.
Unable to find the kind of book she was seeking led her to pen her own: You & I, As Mothers: A Raw and Honest Guide to Motherhood. The book is not just full of anecdotes and advice from her own life, but insights and advice from a whole group of mothers including fellow actresses Mila Kunis and Amber Tamblyn, and a variety of non-actors, such as a neuroscientist, and a survival expert.
Prepon was planning a book tour after the end of her maternity leave, but in the meantime, she is promoting the app Peanut, along with many other celebrities, to help mothers connect and share advice.