Lauren and Cameron Aren't Ashamed of 'Trying to Get These Checks' After 'Love Is Blind'
Lauren and Cameron are welcoming the opportunities 'Love Is Blind' has brought them–'We have a dog to feed.'
The new Netflix reality dating show, Love Is Blind, has completely blown up since its debut. 30 contestants went on the show searching for love, and six of them found it and stumbled upon a new lifestyle on their way there.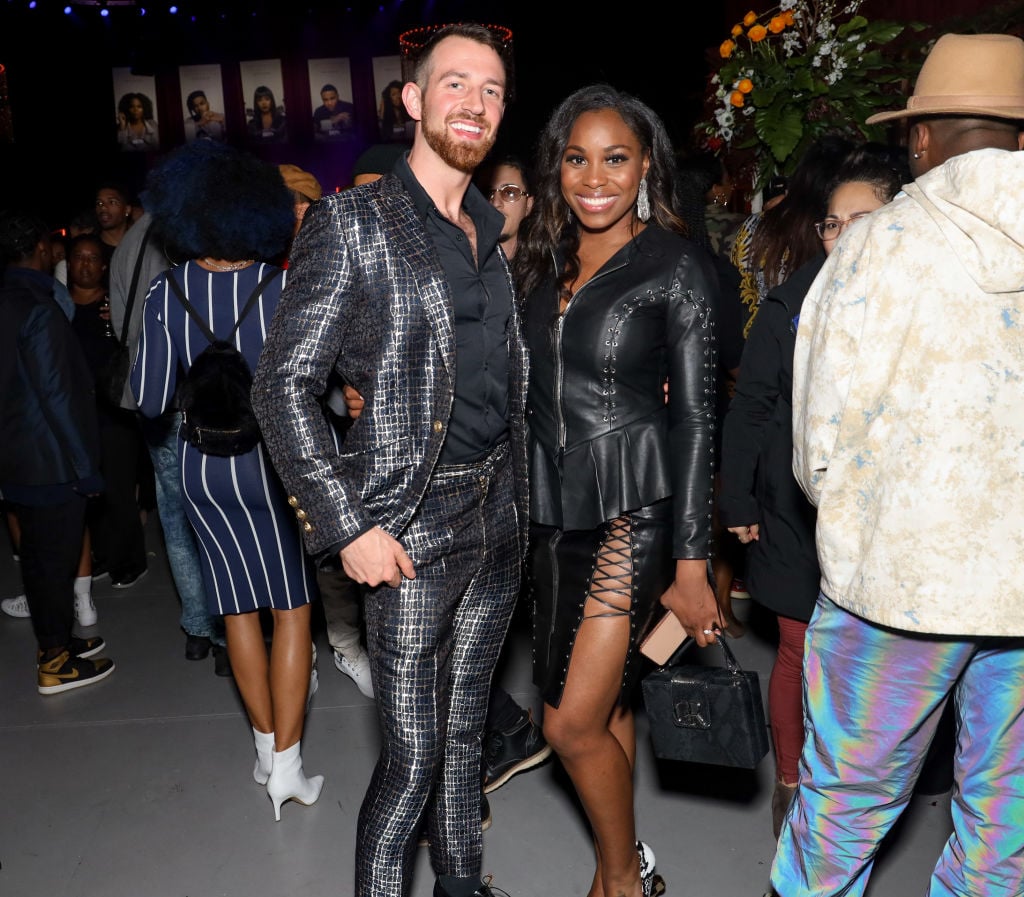 Arguably Love Is Blind's most popular couple, Lauren Speed and Cameron Hamilton now have 1.9 million and 1.5 million Instagram followers respectively. Their pages are filled with fans begging for more "Hamiltons content." So they started a YouTube channel. In their most recent video, a Q&A, the couple promised "big things" on the horizon. Some fans are hoping for a spinoff.
Lauren Speed and Cameron Hamilton talk being in the spotlight after 'Love Is Blind'
During their YouTube Q&A, one fan asked how the couple's been adjusting to "fame." According to Lauren, being in the spotlight really isn't anything new for her and Cameron.
"Cam and I have been in filming before when we first filmed the show so the interviews and cameras and talking to people, that's nothing really new to us. I grew up in an industry family so actually I've been around the industry all my life," she said.
"Her dad was in radio and TV. Brother's a DJ. So she's exposed to that. She grew up performing. I grew up performing, too, on a smaller scale," said Cameron.
Lauren says she and Cameron stay grounded by knowing when to switch off their devices and bring the focus back to their relationship.
"So, actually, surprisingly, it's not overwhelming. And we're definitely trying to find a balance of knowing when to turn off the phone I guess and put it down and really focus on us and our relationship and make that a priority as well," she said.
Lauren also wants to make it clear to their fans that she and Cameron are "not chasing fame."
"Let's say that outright. Because I've seen comments like, 'Oh my God, I hope you guys aren't like into this for the fame!' and, 'I hope that the fame doesn't mess up you guys' relationship!' Absolutely not. The last thing that would come in between us is fame. We love each other, we value our relationship, we know that it's a priority," she said.
Lauren and Cameron are 'get[ting] these checks'
Though they're not chasing fame, Lauren does say she and Cameron are excited to capitalize on the opportunities the show has presented them.
"At the same time, we out here trying to get these checks. Period. OK? We have a dog to feed. We have a family that we would love to take care of. So we're gonna go after the opportunities. Not every opportunity. But the ones that God blesses us with and finds that it works out for our goals," she said.
Fans commented below the video that they're extra supportive of the Hamiltons getting "these checks."
"We're just trying to get these checks!" Girl… we get it!!!" commented one fan.
"We have a dog to feed" I felt that. Lol. Get those checks!" wrote another.
In addition to checks, Cameron says he and Lauren are just so thankful for everything Love Is Blind has given them.
"First and foremost our relationship. Secondly, just everyone relating to our story. It's been a blessing overall," he said.
Read more: 'The Bachelorette' Fans Are Gushing Over How Tyler Cameron Is Looking at Hannah Brown in This Pic