Lauren Graham Might Have Hinted About Her Split From Peter Krause Last Year, Said Things Were 'Different'
Gilmore Girls star Lauren Graham shocked fans in June 2022 by announcing that she had broken up with her long-time boyfriend, Peter Krause. Although the split surprised many people, Graham herself might have hinted about it a year before.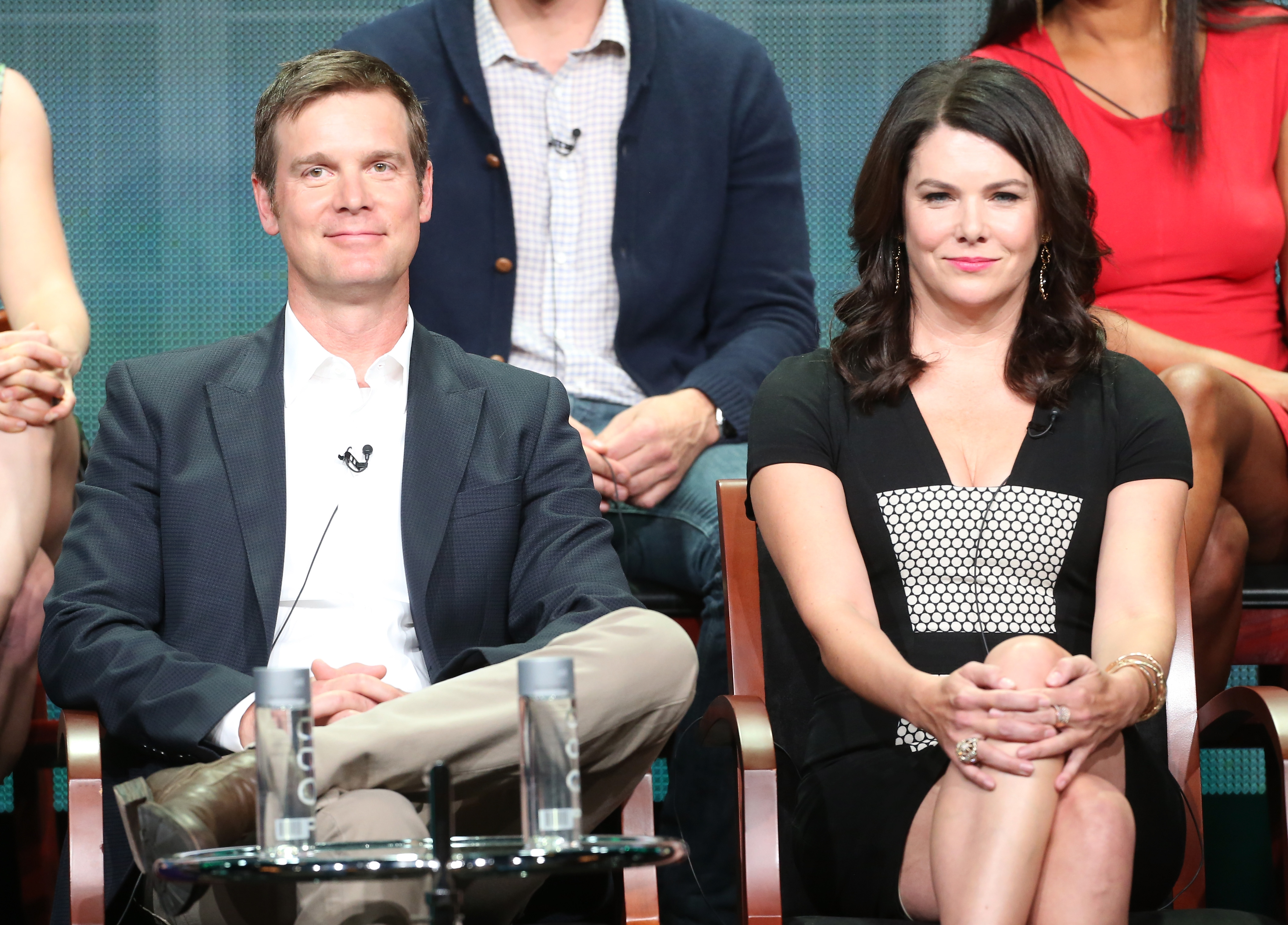 Lauren Graham and Peter Krause split after 11 years together
Graham and Krause first met in 1995 when they had a scene together on the sitcom Caroline in the City. They struck up a friendship, and Graham later shared that they "clearly had a connection."
"I think we liked each other [but] he asked me over to his house to play a board game – and that's exactly what we ended up doing," she told Redbook in 2010 (via CBS News). "So I was like, 'This guy doesn't like me. Who actually plays a board game?' The timing wasn't right. I don't think either of us was ready."
Graham and Krause finally began dating in 2010 when they both played siblings on the series Parenthood.
However, in June 2022, a rep for Graham shared with People that she and Krause "quietly ended their relationship last year."
Lauren Graham might have hinted about the breakup in 2021
In April 2021, Graham appeared on The Ellen DeGeneres Show, where she talked about how she and Krause were faring amid the coronavirus (COVID-19) pandemic.
For one thing, the two of them were apart for five months because she was filming The Mighty Ducks: Game Changers in Canada. "Normally, it's a two-hour flight, I'd come home on the weekends, but I couldn't do that [because of COVID], so we were separated for almost five months, which had never happened before," she explained.
According to Graham, "the house was a little different" when she returned home. While Graham was away, Krause and his son, Roman, had developed their own way of running things, which was "difficult" for Graham to get accustomed to.
"It was more like they were the married couple, and I was the person who … they were like, 'We don't do it that way anymore,'" she said. "They were like, 'No, no, no, this is how things happen.'"
She also talked about Krause having a "COVID corner" to store products he bought in bulk.
"Peter started a thing, I guess to make COVID life fun, where he'd go to the store and stock up on ridiculous amounts of whatever and leave it in the corner of the living room, and then he'd call it 'COVID corner' as if that somehow made these piles of stuff fun, or a place to visit or a place to show the guests," Graham said. "He'd be like, 'Hey guys, have you seen 'COVID corner?' And I was like, 'It's not an amusement park.'"
Although Graham humorously told the story and understood she needed to "respect" Krause's needs, some people think this could have hinted at the couple's demise.
Other famous couples who broke up during the pandemic
The pandemic was difficult for some couples, including several famous ones. Many relationships ended in 2020 and 2021 as COVID-19 took over the world.
For example, Demi Lovato began dating actor Max Ehrich in early 2020, and the pair were quarantined together during the lockdown. However, they broke up later that year.
Other celebrity couples who suffered the same fate include Kristin Cavallari and Jay Cutler, Julianne Hough and Brooks Laich, and Megan Fox and Brian Austin Green.
For more on the entertainment world and exclusive interviews, subscribe to Showbiz Cheat Sheet's YouTube channel.
RELATED: Lauren Graham 'Realized the Impact' of 'Gilmore Girls' While Starring on Broadway