Lauren Graham Once Revealed Why She and Peter Krause Kept Their Relationship Quiet for so Long
Gilmore Girls star Lauren Graham had a famous relationship with actor Peter Krause. However, the former couple managed to keep their romance under the radar for quite a while back when they started dating. Graham once revealed why this was done on purpose.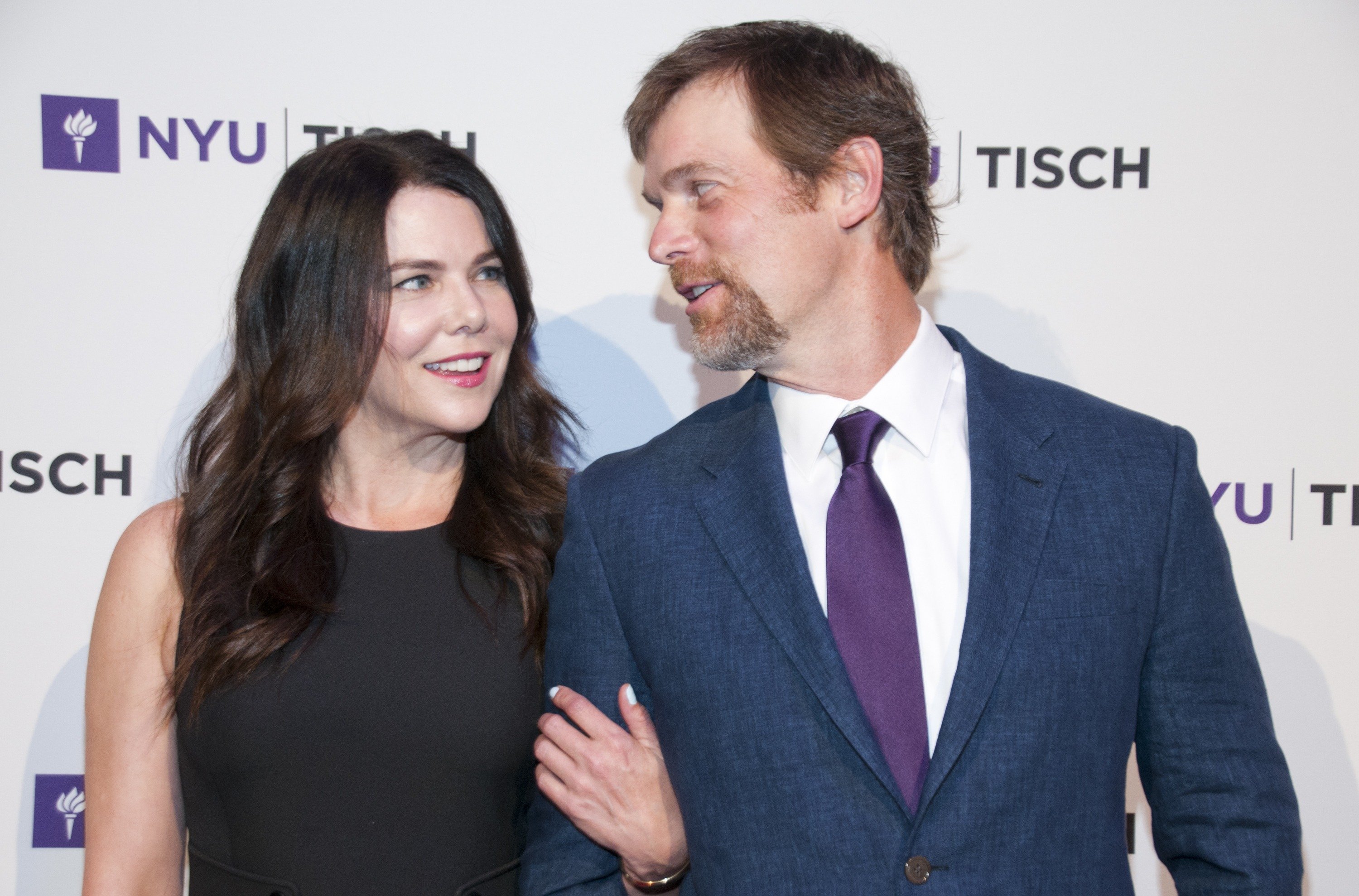 How Lauren Graham and Peter Krause began dating
Graham and Krause first met in 1995 on the sitcom Caroline in the City. They struck up a friendship at the time, which Graham told Redbook about in 2010.
"I think we liked each other [but] he asked me over to his house to play a board game – and that's exactly what we ended up doing," she said (via CBS News). "So I was like, 'This guy doesn't like me. Who actually plays a board game?'… The timing wasn't right. I don't think either of us was ready."
Graham and Krause developed a romantic relationship in 2010 when they both landed roles as siblings on the show Parenthood.
"We couldn't stop talking," Graham told Good Housekeeping in 2017. "Not about ourselves, but about the world and books and family. Once we got together, there was no game play. It was like, You like me, and I like you. It gave me an understanding of life: This is how things happen, and it's completely random."
Why Lauren Graham and Peter Krause kept their relationship quiet for so long
After Graham and Krause began dating, the pair kept their romance on the down-low from the public. There were a few reasons for this, according to Graham.
"Nobody knew about it for a while because we like to be at home, cooking and not going out," she shared with Redbook. "I've also been really protective of it, because it's important that you can buy us as brother and sister on the show."
Graham and Krause made their first public appearances as a couple in late 2010 at the Saban Free Clinic's 34th annual dinner gala.
Graham and Krause split in 2021
Despite having a long history together, Graham and Krause ultimately decided that romance is no longer in their future. In June 2022, People reported that according to Graham's representative, she and Krause "quietly ended their relationship last year."
Although it's unclear exactly why Graham and Krause split, Graham did air some grievances during the coronavirus (COVID-19) pandemic.
She said on The Ellen DeGeneres Show in April 2021 that the couple had been apart for five months because she was filming The Mighty Ducks: Game Changers in Vancouver. When she returned to California, it was "difficult" for her to get accustomed to how Krause and his son, Roman, had done things while she was away.
"It was more like they were the married couple … they were like, 'We don't do it that way anymore' in the kitchen or whatever," she said. "They were like, 'No, no, no, this is how things happen."
She also talked about Krause having a "COVID corner."
"Peter started a thing, I guess to make COVID life fun, where he'd go to the store and stock up on ridiculous amounts of whatever and leave it in the corner of the living room, and then he'd call it 'COVID corner' as if that somehow made these piles of stuff fun, or a place to visit or a place to show the guests," she revealed. "He'd be like, 'Hey guys, have you seen 'COVID corner?' And I was like, 'It's not an amusement park.'"
For more on the entertainment world and exclusive interviews, subscribe to Showbiz Cheat Sheet's YouTube channel.
RELATED: 'Gilmore Girls' Star Lauren Graham Almost Dated 'Friends' Star, Matthew Perry