Lauren Jauregui Was 'Traumatized' by Fifth Harmony Fans Saying She Was Dating Camila Cabello
Fandoms can get pretty intense, and no one knows that better than members of music groups like Fifth Harmony. One of the group's members Lauren Jauregui, spoke recently how she was negatively impacted by rumors that she pursued and was dating Camila Cabello, which fans started.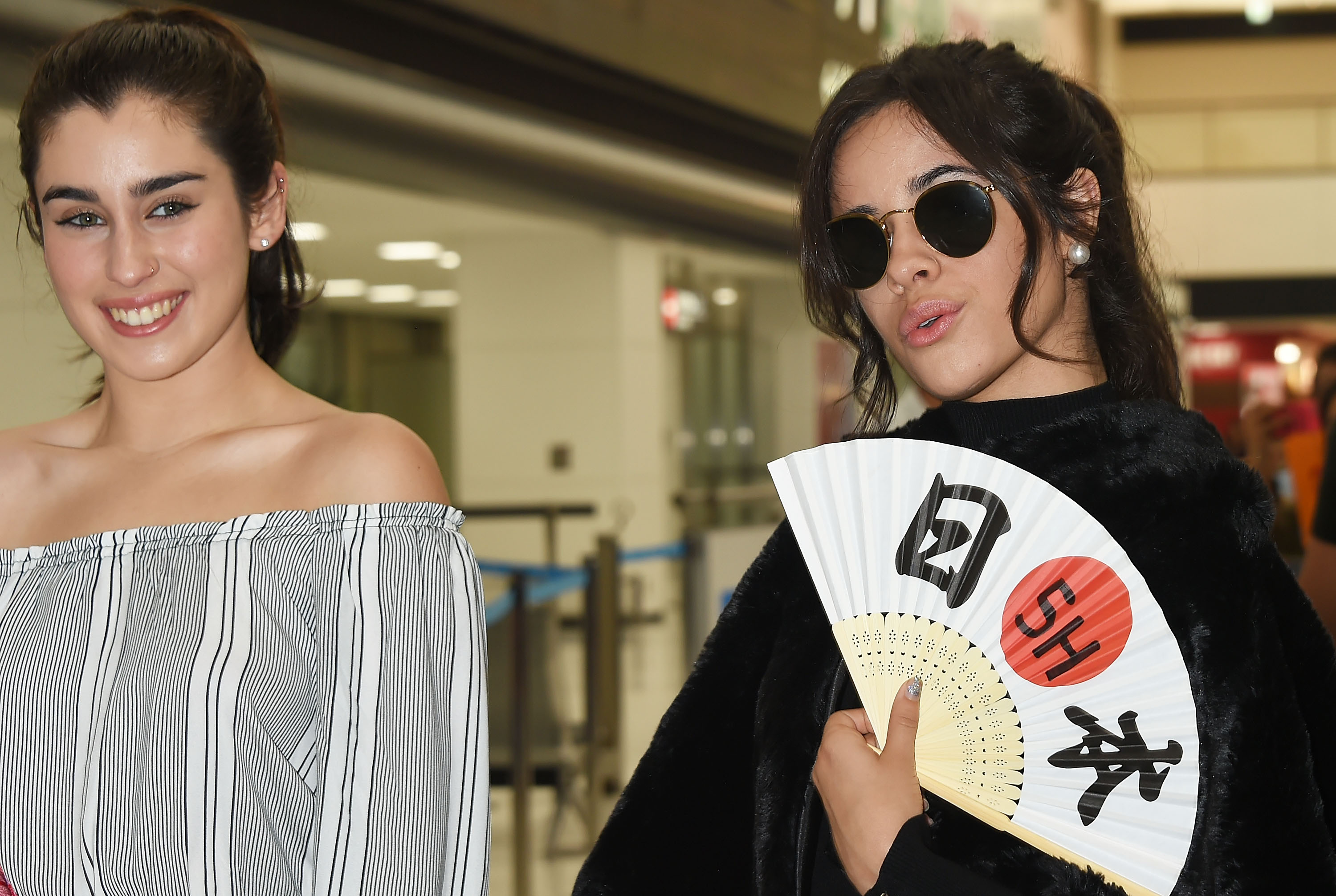 'Camren' was shipped by a sect of Fifth Harmony fans
Almost dating back to the group's inception on The X Factor, certain Fifth Harmony fans began to project the idea that Camila Cabello and Jauregui were dating. They gave them the name "Camren" for Lauren and Carmen. Fan-made ships within groups are not new as most of them have one. One Direction fans came up with fan fiction stories about Larry Stylinson, a fictional romantic pairing between Harry Styles and Louis Tomlinson. Little Mix have done the same for Jerrie, a fictional romantic pairing between Jade Thirwall and Perrie Edwards.
After years of rumors, Jauregui first addressed the rumors on Twitter back in 2017 when a fan tweeted her when #LaucyIsOver was trending. The trending topic was started by Camren fans when Jauregui and her then-girlfriend, Lucy Vives. A fan tweeted that the hashtag that Jauregui hates the 'Camren' shippers.
Jauregui responded and said, "no I hate it because it's invasive, scary, delusional, disrespectful to us both and was never real…Ever." She tweeted another fan, "you never quite become ok with people sexualizing you and your friendships for their sick pleasure. That's why."
The rumors negatively impacted Lauren Jauregui
Cabello left Fifth Harmony in 2017, but the rumors persisted despite the fact that she was not in the group. They even persist now that Fifth Harmony, as a foursome, is on indefinite hiatus while its members pursue solo projects.
Jauregui, who is working on solo material, was a guest on Becky G's En La Sala podcast and spoke for the first time at length about the Camren rumors.
"People thought Camila and I were into each other and that made me so uncomfortable," she said, as reported by ET Online. "Like, disgustingly uncomfortable, because I was queer but she was not and it made me feel like a predator.
The singer specifically spoke about how disturbing and stereotypical some of the fan stories were. "It made me feel like a predator because the types of clips people would put together and the types of stories that people would write and the type of stuff, I was always the aggressor and I was always the one turning her," she explained. "I was always the one who was the 'masculine' energy in the scenario and it made me very uncomfortable because that is not how I identify."
Cabello has yet to publicly address the rumors or state anything about them.