Did David Armour Exclude Lauren Lake in His Emmy Speech on Purpose?
Lauren Lake's Paternity Court won the coveted Daytime Emmy for Outstanding Legal/Courtroom Program. Paternity Court won over popular court shows including Couples Court with the Cutlers, Judge Judy, Judge Mathis, and The People's Court.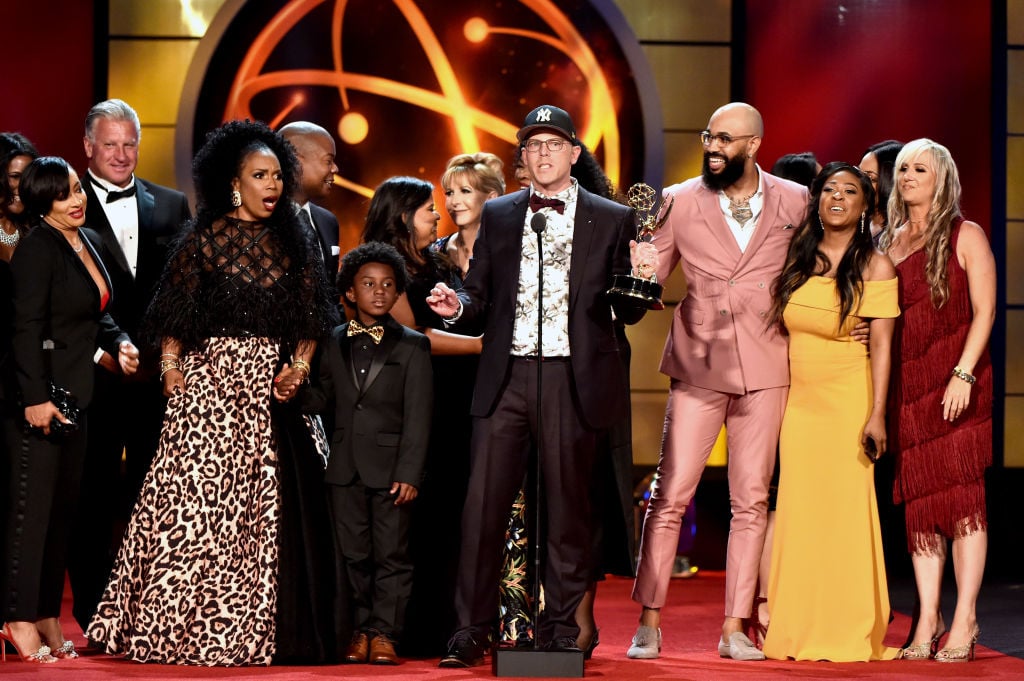 However, Lauren Lake, the judge, and face of the show was unable to make a speech at the Emmys. Instead, the show's executive producer and creator, David Armour, stole her moment.
Who is Lauren Lake?
Lauren Lake was born in Detroit, Michigan on July 12, 1969. Even as a child, people considered her a "star" because of her exceptional intelligence. She then went on to receive a Bachelor of Arts in English, a secondary teacher certification, and a Juris Doctor. She began her law career as a criminal attorney before going into entertainment law.
Subsequently, Lake moved to New York City where she began singing back up for artists including Sean "P. Diddy" Combs, Mary J. Blige, Snoop Dogg, Dr. Dre, Jay Z, and more in 1999. She then started writing and performing her own music. Eventually, Lake began producing her music as well.
Lake has since been on several shows including The Ricki Lake Show, The View, and Dr. Phil as a legal expert. She has also made multiple other appearances on shows and served as a legal analyst for MSNBC and hosted an HGTV show. Since 2013, Lake has presided over Lauren Lake's Paternity Court.
What is 'Lauren Lake's Paternity Court?'
Paternity Court first premiered June 2013. Following the first season, the show added Lauren Lake's name to the title. Lauren Lake's Paternity Court provides guests with DNA results. Instead of merely telling someone "you are the father," Lake communicates with the guests in a relatable way. She genuinely cares about her guests and frequently checks on them after the show. The primary reason why Lauren Lake's Paternity Court is such a success is because of Lake. Her personality translates clearly through the screen, and she is very active on social media, notably Facebook.
Lauren Lake not included in Emmy acceptance speech
When Lauren Lake's Paternity Court won the Emmy in May 2019, viewers expected to hear a speech from Lauren Lake. However, David Armour took the entire time to thank everyone associated with the show, except Lake. Fans were outraged, claiming they watch the show for Lake and wanted to hear her speak. People are speculating as into why David Armour not only didn't thank Lake but did not allow her to speak. Some believe it could be racially motivated while others think something may be going on behind the scenes.
Lauren Lake has addressed her fans in a video message. Sitting in a chair with the Emmy perfectly placed behind her, Lake says she has "started some very serious conversations" with her team. She says she is going to figure out exactly what happened and give her fans the truth.