Lauren London Shares How Michael B. Jordan Got Her Back to Work Following Nipsey Hussle's Death
Lauren London is back on the big screen in her first movie role since the death of her longtime love, Nipsey Hussle. London stars as Michael B. Jordan's leading lady in a new action-packed film, Without Remorse. Production on the film began just months after Hussle's death. London credits Jordan for getting her back to …
Lauren London is back on the big screen in her first movie role since the death of her longtime love, Nipsey Hussle. London stars as Michael B. Jordan's leading lady in a new action-packed film, Without Remorse. Production on the film began just months after Hussle's death. London credits Jordan for getting her back to work during such a difficult time.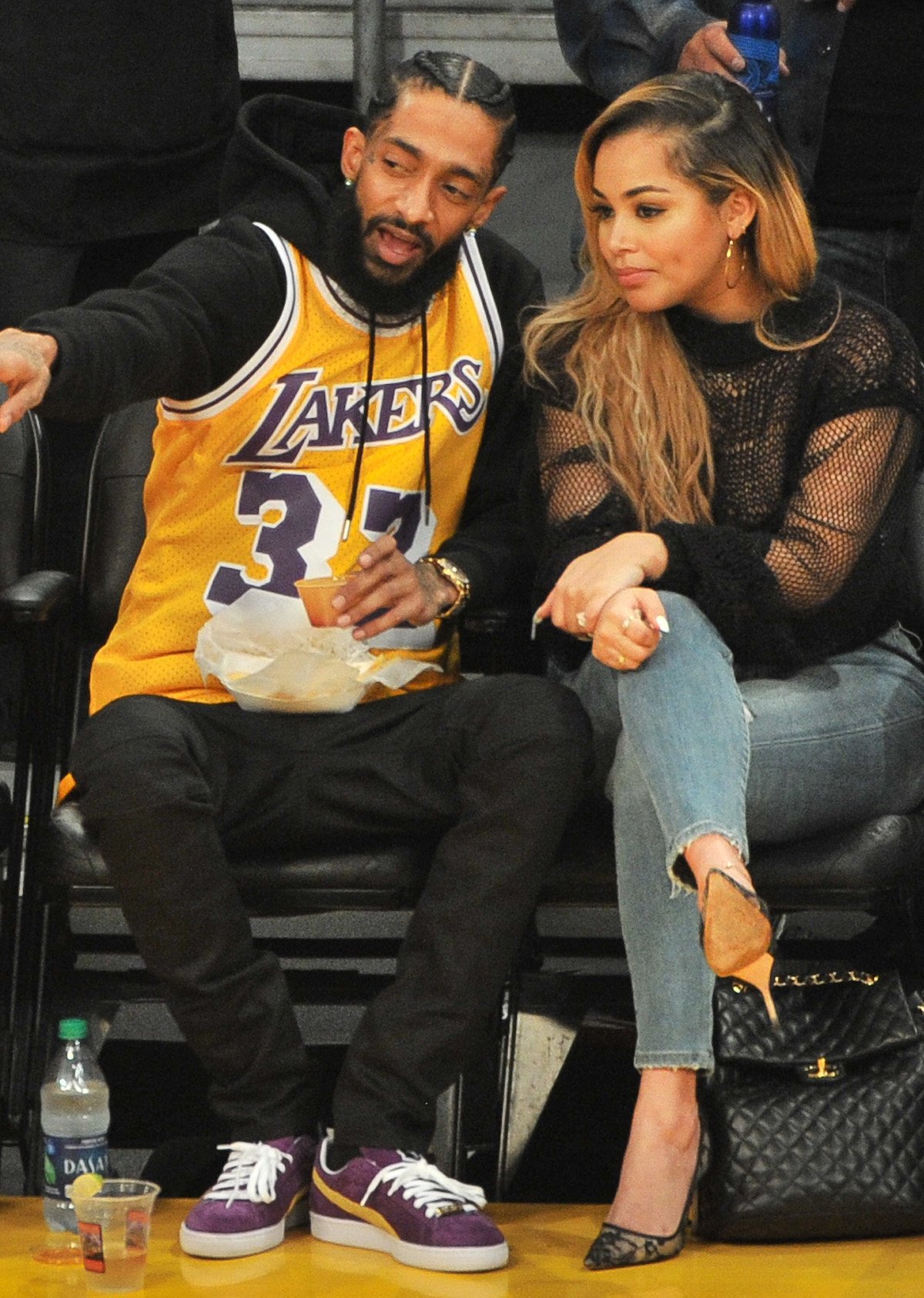 Why Lauren London took up Michael B. Jordan's offer
Hussle was gunned down in March 2019. Getting back to work wasn't on London's list of priorities. But, she felt moved enough by Jordan's ask to at least give the script a look.
"Michael reached out to me as a friend and he was so unsure if I was even going to ever work again," she told Entertainment Tonight. "And he was like, 'Look, I'm unsure if this is what you want to do, but I have to follow my intuition, I have to ask you if can you just read the script.'"  
Related: Karrueche Tran Lands New Role in BET Drama 'Games People Play' as Lauren London Takes Minimal Role in Wake of Nipsey Hussle's Death
London stars as Jordan's wife who is tragically killed before giving birth. Her character's presence guides Jordan's along the way in his fight for justice. In her own grief, it was something London can relate to.
"I saw throughout the film she comes to him and… her love for him is still guiding him and I felt so connected to that just in my own personal experience that I felt like I could contribute here," she added. "Moving forward in my life, I kind of don't want to do anything that I can't really truthfully contribute and I felt like I could truthfully contribute to this project."
London also says that Jordan made filming easier, making her feel "comfortable" and "protected."
Michael Jordan shares why the role was perfect for Lauren London
Jordan knew he was asking a lot of London to even consider getting back to work so quickly after Hussle's death. The film was shot just months after the rapper's passing.
London filmed on location in Berlin for 11 days before getting back home to her parenting duties. But Jordan says he couldn't see anyone else in the role. He felt convicted that it could potentially help London in her grieving process.
Related: Nipsey Hussle's 'Victory Lap' Goes Platinum; His Family Reacts
"Her strength was inspiring and truly incredible, you know," Jordan told the outlet. "Nip was somebody that I admired and looked up to and… I felt like, you know, acting is sometimes a release, to be able to express yourself in a way that you normally can't in other situations, and I felt like, specific to this character and their relationship on screen, it felt like it was an opportunity that — if she was up to it — that could be something for her to let some of that out," he says.
He continued: "We missed her, you know, and if this could be a start or, you know, a place to springboard and launch her back into what she does so well, I wanted to extend that to somebody that I cared about." 
Without Remorse is available for streaming on Amazon Prime beginning on April 30.