Lauren Sorrentino Has a 'Gift' That She Also Considers a 'Curse'
Lauren Sorrentino talked with Showbiz Cheat Sheet about her unique talent — one she considers a gift, but it can be a curse sometimes!
Lauren Sorrentino might be best known for her relationship with her husband Mike "The Situation" Sorrentino, but she's about to become known for a lot more. She's chasing her passion and using a talent she honed in college to help her do so. Showbiz Cheat Sheet spoke with Mrs. Sorrentino about the "gift" that she also considers "kind of a curse."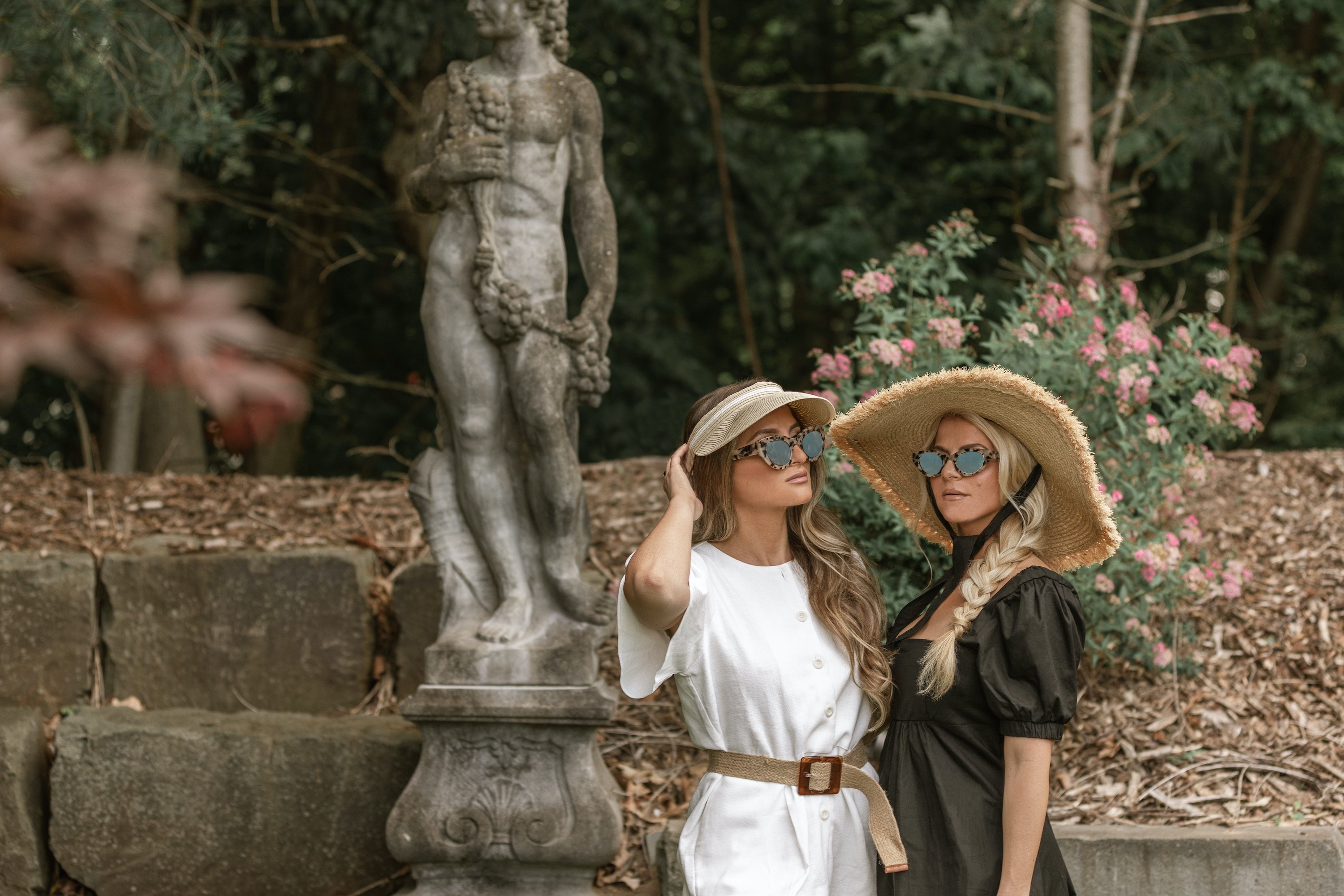 Lauren studied fashion in college 
Before she entered the entertainment world, Sorrentino studied business at LIM College in New York City. She focused her studies on merchandising because she had an interest in working in the fashion industry. 
"I was able to intern at some incredible places in their buying and business departments," Sorrentino told us. Throughout her college experience, Sorrentino worked at Chanel's corporate offices, Bergdorf Goodman, Elle.com, and Salvatore Ferragamo. 
When she graduated, Sorrentino worked for Macy's as their assistant buyer. She eventually moved on to Saks. There, she was an associate buyer before putting her career in fashion aside to join her husband in entertainment. 
Lauren is getting back into fashion
Sorrentino said she has a knack for finding items that are of the highest quality. 
"Usually, when I pick something — I could pick something from one out of five things and not know what anything costs," Sorrentino explained. "But from the quality, I'll pick the best and I'll pick the most expensive one." 
That skill certainly translated when Sorrentino discovered Eleventh Hour — the sunglasses brand she has teamed up with to create her Jet Set line. 
Sorrentino discovered Eleventh Hour, which offers sunglasses made with acetate frames and polarized lenses, while shopping at a boutique in Red Bank, New Jersey. 
After sharing her new look on social media, Sorrentino's sunglasses started gaining attention. Even Eleventh Hour founder, Carli Mink, took notice. She connected with Sorrentino about a collaborative opportunity. "I was really excited to work with her and bring it to the masses," Sorrentino said. 
Lauren calls her ability to find high-quality items a 'gift' and a 'curse' 
In speaking about her ability to pick out the most expensive and highest quality products, Sorrentino called it "a gift, but also a curse."
"In the fashion business, that's kind of a gift because you can recognize quality just by your eye," she said. "[That] is pretty hard for a lot of people."
As someone in the fashion industry, Sorrentino's talent is a gift. 
But as a consumer, her knack for finding the highest quality often translated into paying the highest price. 
That was until she discovered Eleventh Hour. "When I found Eleventh Hour, I saw the work and the craftsmanship and the quality put behind [the brand] and just felt something like that under $100 is unheard of," Sorrentino explained.
Fortunately, Sorrentino's talents have allowed her to introduce her following to high-quality products at affordable price points.
Lauren will continue using her 'gift' in future endeavors 
Sorrentino's talent is one that she wants to keep using. She called her partnership with Eleventh Hour her "springboard" back into the fashion industry. She especially loved the level of involvement she had working on the Jet Set collection.
Now, Sorrentino is excited to potentially work on more collaborations with Mink in the future. Plus, Sorrentino has plans to pursue other projects in beauty and fashion.