Lauryn Hill Auditioned for a Role in 'Clueless'
Stacey Dash is most known for her role as Dionne Davenport in the 1995 coming of age comedy movie Clueless. But before Dash was cast alongside her on-screen BFF Alicia Silverstone, singer Lauryn Hill read for the part.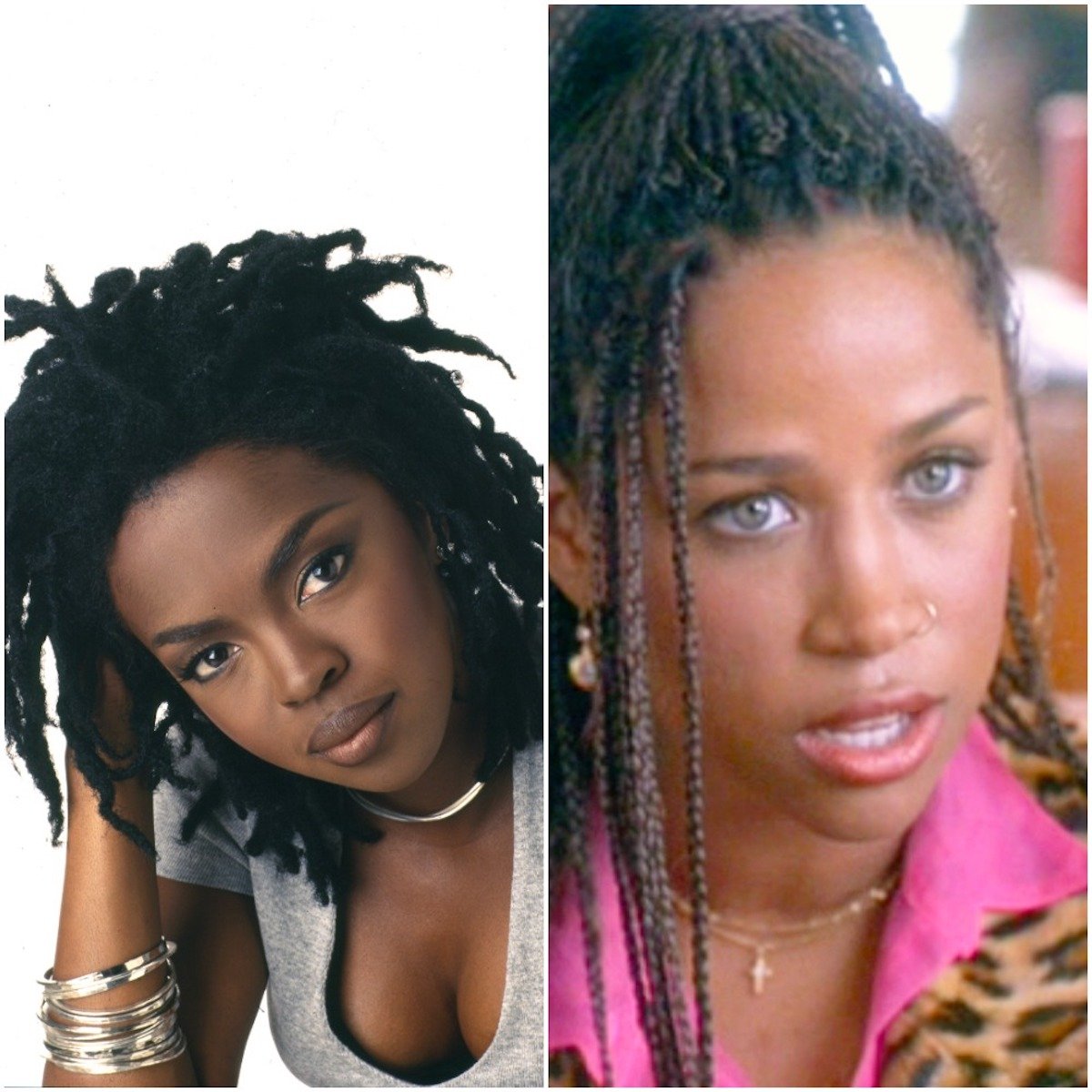 Lauryn Hill was considered for the role of Dionne
The role of Cher was practically cast from the start. Writer and director Amy Hecklering first saw Silverstone in several Aerosmith music videos.
"I saw her in the first one, and videotaped it so when I handed in the script I could show them the girl that I liked," Heckerling once told The Telegraph, as reported by E! News. "[She] kept telling me I had to see this girl, she was in The Crush. Her name was Alicia Silverstone," Heckerling recalled. "And I was like, 'but I want the Aerosmith Girl!' Ultimately we were talking about the same person."
Related: Ugh, as If — 6 of the Most Underrated 'Clueless' Quotes
But casting Silverstone's group of Beverly Hills friends was not as easy. For the role of Cher's stepbrother turned love interest Josh, Ben Affleck and Jeremy Renner were considered. Before Stacey Dash, Lauryn Hill read for the part of Cher's bestie, Dionne.
Terrence Howard was considered for the role of Dionne's boyfriend Murray, and Seth Green and Owen Wilson were considered for Cher's supercrush Travis. Buffy the Vampire Slayer star Sarah Michelle Gellar was offered the part of fashion victim Amber but another starlet took the part later. 
The singer starred in a popular film two years earlier
While Hill did not land the role of Dionne, she did star in another cult classic two years before Clueless was released. In 1993, Hill made her film debut in Sister Act 2: Back in the Habit. The film follows Goldberg's character Dolores reprising her role as a fictional nun to teach music to a group of rambunctious students. Her tough love yet caring approach leads the students to a national choir title.
Hill as Rita Watson, a semi-troubled high school lead singer of the school choir. She and Dolores, aka Sister Mary Clarence, form a special bond through their shared love of singing.
Related: How 'Sister Act 2: Back In The Habit' Almost Didn't Happen and Other Tales For Its 26th Year Anniversary
The film was star studded, with Hill working alongside Whoopi Goldberg, Ryan Toby, Sheryl Lee Ralph, and Jennifer Love Hewitt to name a few.
Sister Act 2 didn't get as much praise from critics as the original film, but viewers loved it. It also wasn't as much of a smash at the box office, earning just $57 million on a budget of $38 million. The first installment of Sister Act earned $231 million on a budget of $31 million.
Stacey Dash's career is synonymous with 'Clueless'
Dash shined as Dionne, Cher's BFF who is equally fashionable and boy obsessed. She reprised her role in a television spinoff of the same name. Clueless the TV show ran for three seasons on ABC and then UPN from 1996 to 1999.
As for why the movie and television show became so successful, Dash told Elle Magazine during the film's 20th anniversary that it was unlike any project of it's time.
"[Clueless] started a trend, but I don't think anyone hit it quite like we did," she said. "We weren't mean girls, we weren't snobbish – we were just teenagers who had opinions, but we always wanted to help. We always thought we could make you better and we were willing to give you a try if you were willing to change the way we wanted you too."