Lauryn Hill's Daughter Selah Marley Gives Rare Glimpse Into Home Life, Claims Mom Was 'Angry' a Lot and Caused Childhood Trauma
Selah Marley, the daughter of Grammy-winning rap icon Lauryn Hill and former football player Rohan Marley, is making headlines due to a viral video in which she made surprising revelations about her life growing up.
During the two-hour conversation, Marley admitted to having childhood trauma stemming from her father not being around as much as she needed him to be and some of her mother's parenting behaviors. She described Hill as "very angry" and "not easy to talk to" in her earlier years but also pointed out that she "changed" later on.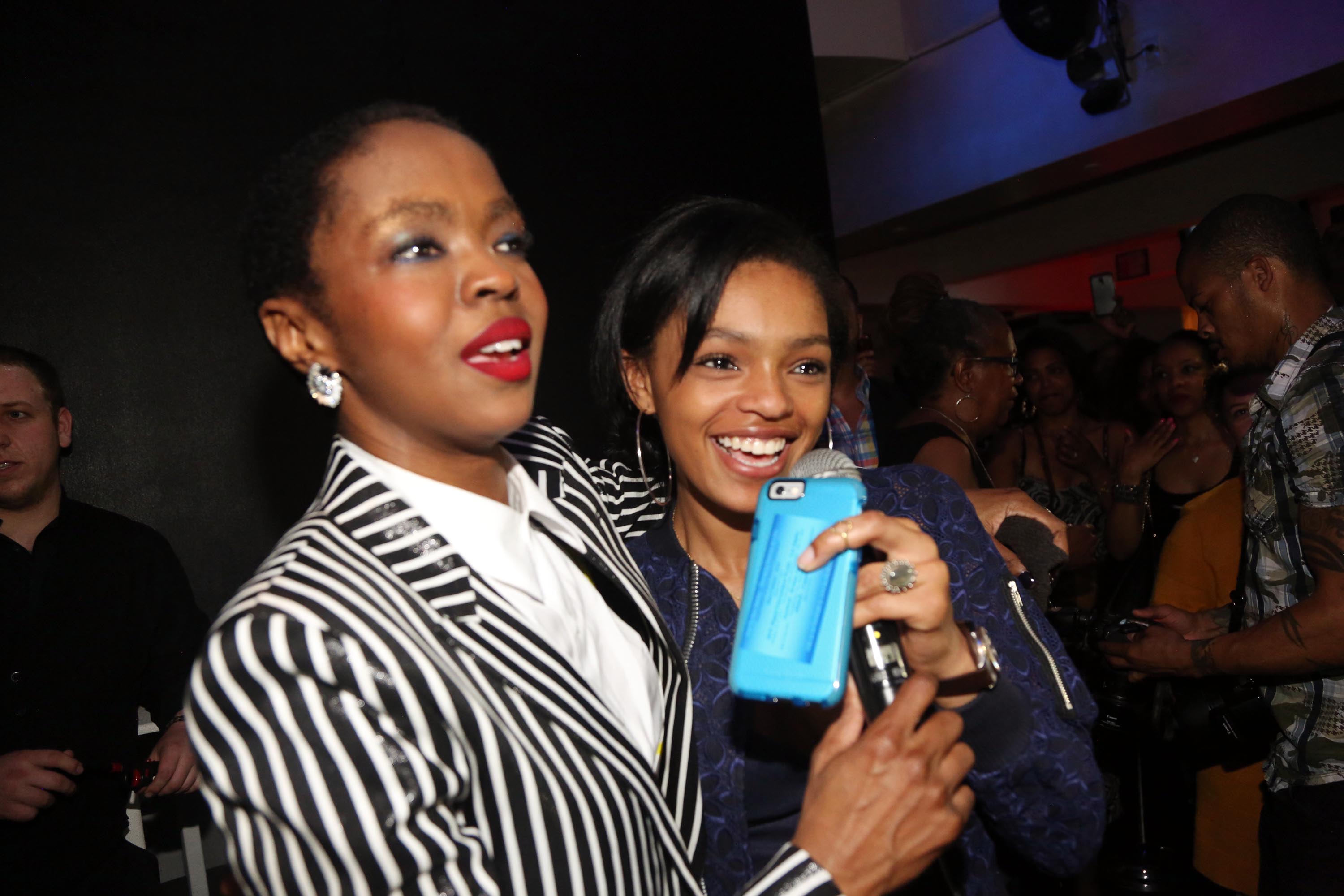 Selah Marley made surprising claims on Instagram Live
The Aug. 10 conversation began with Marley discussing her own failed romance. As she spoke, she reflected on her upbringing and the effects it has had on her life. Marley mentioned that there was allegedly a lot of "screaming and fighting" between her parents — behaviors she said she wound up adopting to handle certain situations — and physical abuse by her parents.
"When I was younger, my mother, just like her parents, she would spank us," Marley revealed, referencing Hill and Rohan's other four children. "[Hill] was just very angry. She was so, so, so, so, so, so, so, so angry. She was literally unapproachable. Not easy to talk to. And half the time I didn't live with her, I was living with my grandparents half the time. She was very angry."
Selah Marley went more in-depth about her childhood trauma
Marley went on to detail how Hill would allegedly discipline her and her siblings. "'Go get the belt.' That's how you know you're in trouble… You go walk to your doom — it's like walking to your death. And my mother is an amazing woman, but, um, she obviously didn't do everything right," Marley continued.
Reenacting the beatings, Marley said, "That actually just traumatized me. Hearing that sound… Yo, that sound, bro … That was some slave sh*t that they were on, all Black parents on that sh*t. They were on that sh*t. That was some slave owner sh*t. And they didn't understand."
Marley took up for her mom in that "She was also going through her own sh*t. She had five kids with a man that—they didn't really get to know each other, so they were always arguing, always fighting. So I didn't really see much peace at all."
But later, "[Hill] changed," according to Marley. "She's not like that anymore. I'm actually very proud of her. I'm very, very proud of her."
As far as her dad, Marley claimed he also disciplined them, just like his parents allegedly did to him. She also talked about how largely absent he allegedly was and how it gave her daddy issues. "Honestly guys, I'm just hurting. I can't even front that I'm not," she continued. "I've been hurting for so much of my life and so much of my life has been me avoiding how much I'm really hurting just from the circumstances."
Selah Marley's video about her parents went viral
As the video took over the media, Marley clarified that her video was not meant to be negative and that she was speaking from a "place of healing" while criticizing the media for skewing the narrative.
"I spoke on that subject for two hours…. It's complex. It's a very complex topic, and really what I was discussing was how a lack of unity in the household can create severe trauma that you're not even aware of," Marley said in a video shared to her Instagram.
"And now, I had to go back and see where these different things impacted my life and how they impacted my life. At the end of the day, I never said my father was a f***ing deadbeat completely. I just said that he wasn't as present as I needed him to be…. Don't go bashing my f***ing father and my family."
"Don't take it and vilify my mother. Don't take it and vilify my father," she added. "I have a lot of empathy for my parents."
Hill has not acknowledged the videos. But Rohan shared a photo of him and his daughter along with the caption, "I love you." Marley posted a screenshot of the image to her Instagram Story.
RELATED: Which Former Fugees Member Has the Highest Net Worth Today?