Lauv Reveals Which BTS Member Smells the Nicest and ARMY Is Confused but Still Blushing
The Lauv and BTS collaboration for "Make It Right" is the gift that just keeps on giving. Following the original remix of the Map of the Soul: Persona track, the two artists released an EDM version, quickly followed by an acoustic rendition. Of course, all three remixes were bops. However, the professional friendship that formed between BTS and Lauv means so much more — at least to ARMY. And now, Lauv has officially settled a weeklong dispute in regards to which BTS member smells the nicest.
BTS is asked who has the nicest smelling hair during their Ask Anything Chat session
On Nov. 2, iHeartRadio dropped their Ask Anything Chat featuring BTS. In the interview, a fan asked the BTS members — RM, Jin, Suga, J-Hope, Jimin, V, and Jungkook — whose hair smells the nicest.
Following the question, J-Hope immediately grabbed Jin and sniffed his hair. Jin glanced at J-Hope for approval. However, the "Chicken Noodle Soup" singer simply stared ahead with a blank expression. He then let out a loud chuckle, and Jin gasped in disbelief.
"Why?" the oldest BTS member continuously asked his bandmate. And of course, RM — who seemingly sensed danger arising — moved on to the next question, leaving ARMY hanging.
Lauv shares which BTS member smells the nicest
For anyone stuck on the BTS Ask Anything Chat, it appears the word went from your lips to Lauv's ears — or at least to those at Capital FM. On Nov. 8, Lauv answered questions on Quizface, where it seems the music station caught wind of the events that went down during the iHeartRadio session. And Lauv settled the dispute once and for all.
"Which member of BTS smells the nicest?" the Capital FM interviewer asked.
"RM," Lauv stated immediately, without skipping a heartbeat.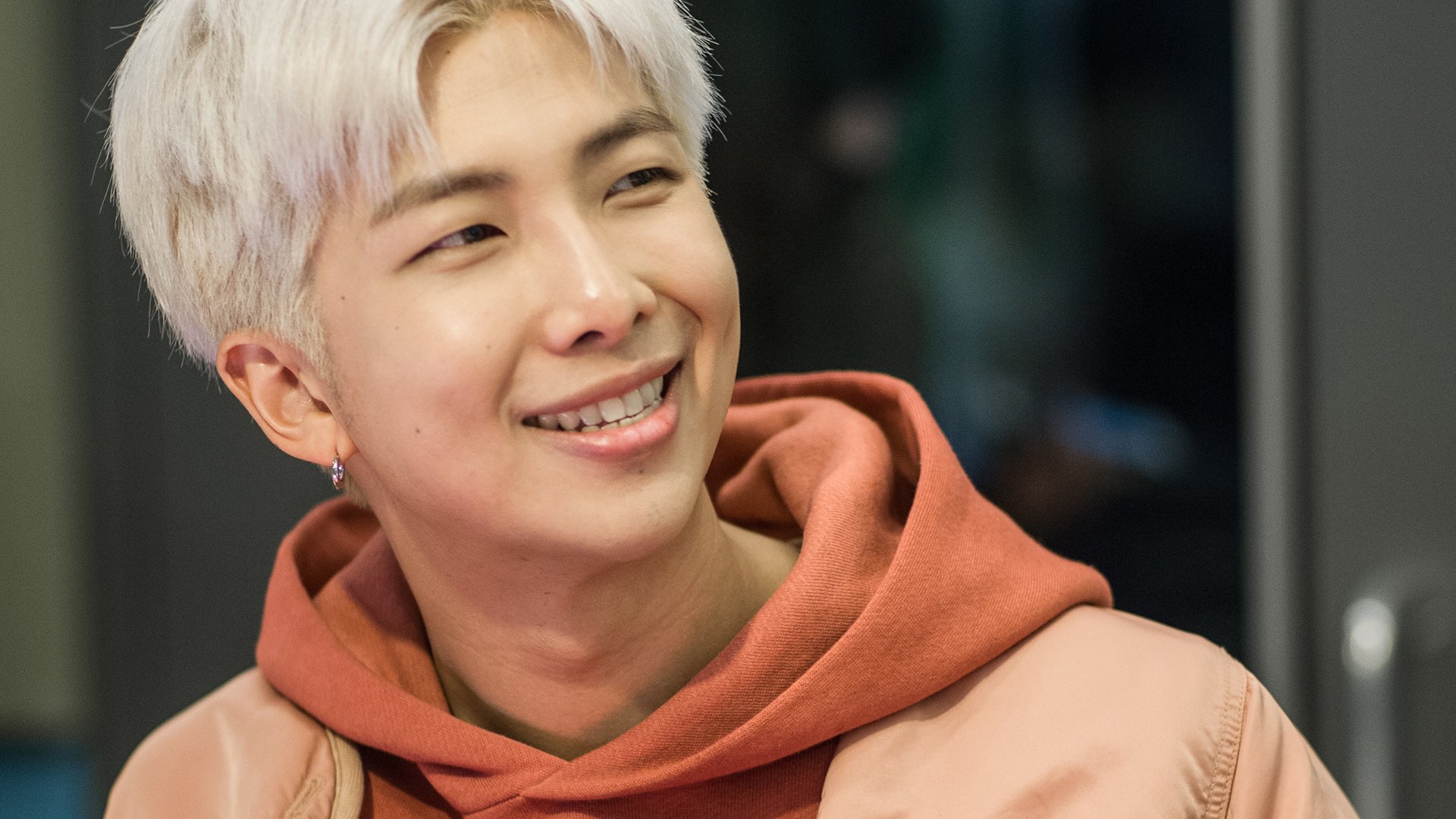 Following the interview, BTS fans flocked to social media to share their thoughts. And naturally, many members of ARMY noticed the connection between the iHeartRadio and Capital FM interviews.
"Well I see Jhope must have known it's Namjoon," one fan wrote on Twitter.
Meanwhile, other fans remembered an old VLIVE, where RM revealed that the BTS leader uses Chanel No. 5 lotion instead of cologne. A fan joked:
Which member of [BTS] smells the nicest?

Lauv: RM.

Namjoon: Ladies & gentlemen I tried to use a perfume I don't think perfume suits me. Lotion is the best for me. I'm a type of person who believes the best scent is a mix of fabric softener & lotion.
Lauv talks about meeting BTS for the first time
Jokes aside, Lauv has — seriously — opened up about working with BTS in other interviews. When speaking with GQ, the "I Like Me Better" singer delved into the creation of "Make It Right."
"The crazy thing about the BTS collab is that it happened straight after the first time I met them," Lauv said. "They had posted a couple of videos, covering my songs, and I went to the show at Wembley — I was just blown away by the fan base, it's unlike anything I've ever seen — where I got the chance to go backstage after to say hi. I was super nervous, but every single one of them was so sweet."
He continued: "We took a picture together and when I was walking away, a person from their team said, 'They'd love to have you on a remix of 'Make It Right'. Would you want to do that?' Of course there was literally no other answer than 'absolutely,' so we recorded it the next day at a studio in London."
BTS fans also had a few thoughts about Lauv's statements. And for the most part, it looks like everyone was impressed by the singer's excitement over working with the K-pop group.
"ur telling me bts asked lauv to collaborate with them and they recorded it the NEXT day," a Twitter user explained. "That means lauv literally wrote his parts going home after the concert y'all … he was so excited to work with bts."
Lauv may have just ended a weeklong "dispute" about the BTS members. However, it's his comments about the collaboration that will live in the hearts of ARMY forever. And while we're desperately waiting for the big BTS comeback, we won't mind if the two artists release a few more "Make It Right" remixes along the way.
Check out Showbiz Cheat Sheet on Facebook!