Who Is Laverne Cox's Boyfriend?
Laverne Cox got her start in the entertainment industry well before, Netflix's Orange Is The New Black. Though she is known most for her role as Sophia on the drama series, she first rose to fame on the VH1 reality series, I Want to Work For Diddy.
Since then, Cox's fame has only skyrocketed and she has worked diligently as an LGBTQ and trans activist. Now, the actor is getting candid about a new love in her life.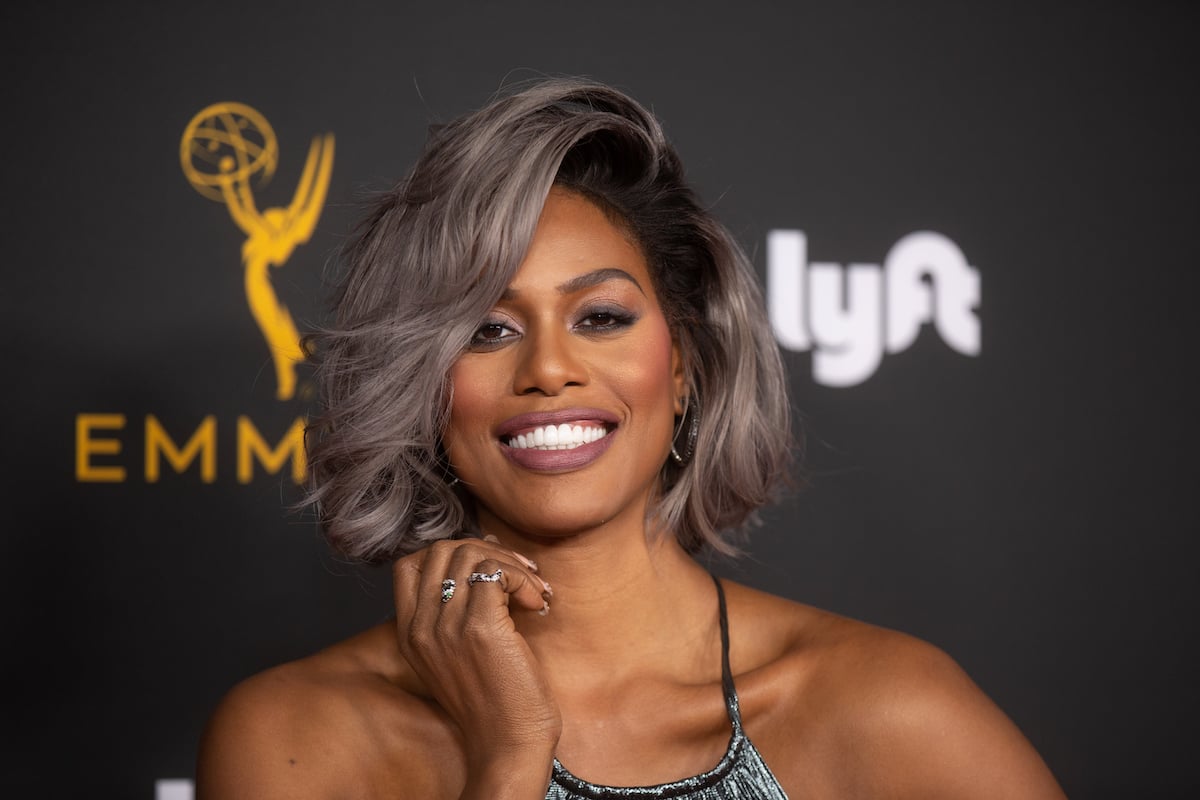 Laverne Cox's net worth
Cox has come a long way since she was raised by a single mother with her twin brother in Mobile, Alabama. The 48-year-old Disclosure star's feature film debut was in 2004's The Kings of Brooklyn.
It took a decade for her career to explode. In 2014 she won a Rising Star Award from the Gay and Lesbian Entertainment Critics Association. That same year, she was nominated for a Primetime Emmy Award for Outstanding Guest Actress in a Comedy Serie. Cox is still the first and only transgender person to grace the cover of Time Magazine.
According to Celebrity Net Worth, she is worth $4 million.
RELATED: Laverne Cox Reveals She Was a Target of a Transphobic Attack in LA: 'It's Not Safe in the World'
Laverne Cox's last relationship left her heartbroken
Cox ended her two-year relationship with Kyle Draper in 2019, releasing an Instagram statement that said, "After much soul searching and tears from both of us, we have decided it's time for us to go our separate ways." Though the breakup was difficult, Cox and the Mateo Sound CEO seemingly parted on good terms. "We know our relationship meant so much to so many people, especially trans folks, giving them hope that this kind of love is possible for them as well," Cox said. "That hope, the hope for love has not waned for me in the face of this breakup but rather is fortified."
Now it appears that the Orange Is the New Black alum has found love again. During an appearance on The Ellen DeGeneres Show, she said,
It's scary, but I love love. After my last relationship ended, I was heartbroken and devastated. It's beautiful that you can love again, that you can heal that grief with time, and then move on to something else, something that's an even better situation for me and even more fulfilling.
Laverne Cox's new boyfriend is a mystery
Now that the actor is involved with someone new, she doesn't plan on letting the public in on her relationship just yet. "I don't know what's going to happen in the future, so we're just staying present, and we're having fun for now," she told DeGeneres. "We're just going to see where it goes. And I love that we're approaching it this way." She added that she had no desire to thrust him into a media frenzy. The Promising Young Woman star explained,
He's just so kind and funny, and we've laughed and had just the best time. He's not playing any games. He's just himself, and he's kind and sweet and real and funny and awesome. And he's 20 years younger than me, as well. So that's a whole thing. I always date younger men. Also, I don't think I want to traipse him around on social media. I definitely have no plans on being public with this one. With my last relationship, it just felt organic. But I think I don't want to do that this time, for a lot of different reasons. So you will not be seeing photos of him on Instagram!