'Laverne & Shirley': Garry Marshall Was Returning a Favor When He Hired Phil Foster
'Laverne & Shirley' was a beloved spinoff of 'Happy Days' and one cast member was hired to return a favor.
A hit TV show from the '70s is Laverne & Shirley. The sitcom spawned from another series and ran for eight seasons. It became one of the most-watched shows in the country. Some viewers considered it to be better than the original. A star in Laverne & Shirley is Phil Foster, who played a supporting character. There were other considerations for the part. However, producer Garry Marshall brought him on to repay a debt from years ago.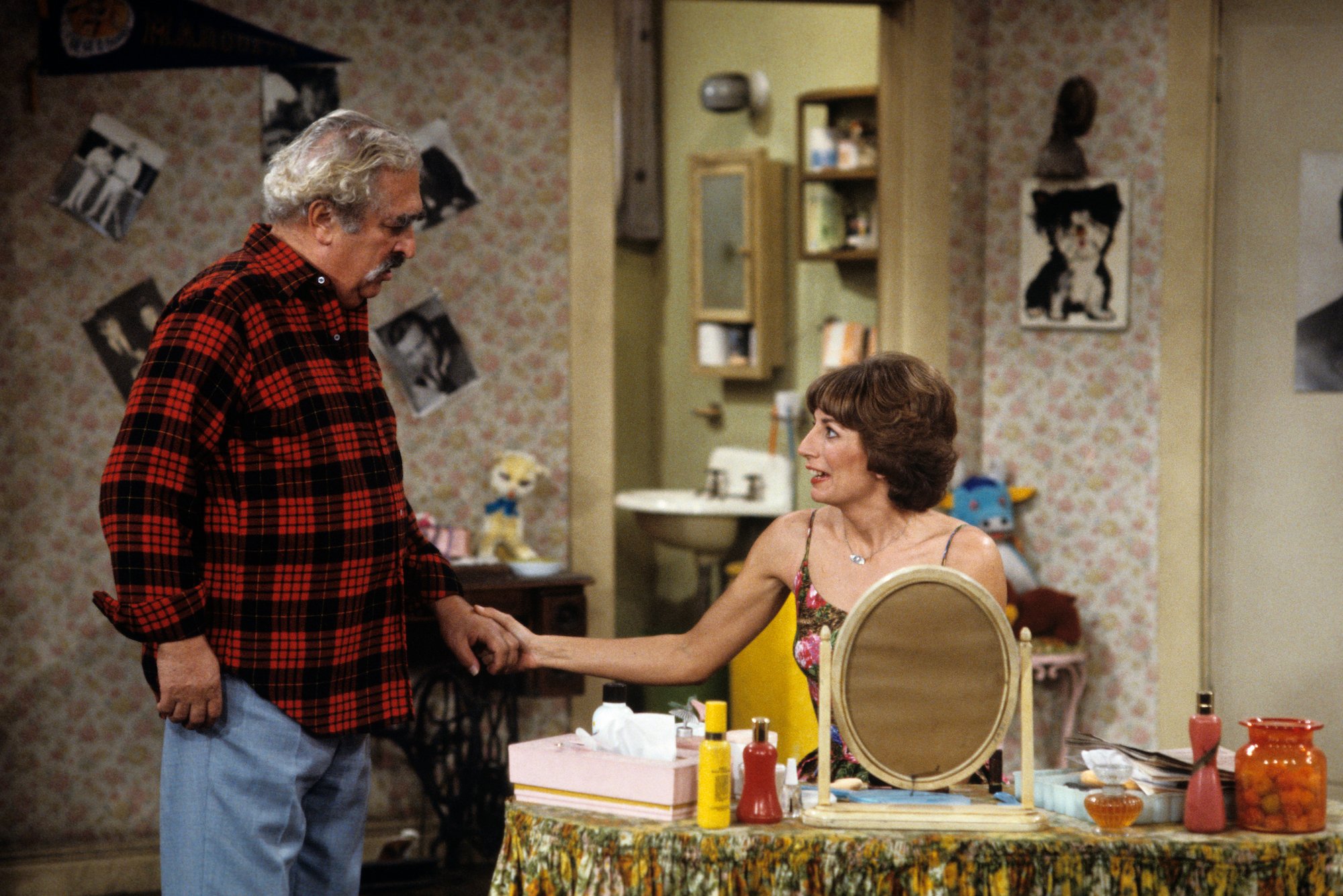 Phil Foster starred in 'Laverne & Shirley'
Laverne & Shirley is a sitcom that aired from 1976 to 1983. The premise follows the lives of Laverne and Shirley, who are friends. Set in the '50s and '60s, the two work together as bottle-cappers in the Shotz Brewery. The characters live in Milwaukee, but they move to Burbank, California, in the later seasons. In the story, Laverne is a known tom-boy, and Shirley is the meek but positive one. The series is a spinoff of the popular show Happy Days. The two friends first appeared in an episode that featured a double date with Richie and Fonzie.
Viewers immediately grew attached to the girls, leading to their own series. The cast features several stars, and one of them is Foster. Foster plays Laverne's father, Frank DeFazio. Frank acts as a surrogate father to Shirley as well. The character runs a local hangout called the Pizza Bowl. Later, he owns Cowboy Bills in Burbank after moving there. While Frank can lose his temper, he also shows that he has a kind heart. He eventually marries the landlady, Edna. 
Phil Foster helped Garry Marshall start his career
Foster was born in New York on March 29, 1913. He began performing as a child and would appear in amateur shows. After serving in the army during World War II, he started to work in comedy for a while as a stand-up comedian. People knew Marshall best for producing Happy Days. He also worked on other hit shows like The Dick Van Dyke Show and Mork & Mindy. Marshall was one of the creative minds behind Laverne & Shirley. His successful career started with writing comedy. 
Marshall and Foster knew each other way before working on Laverne & Shirley together. According to Mental Floss, Foster gave Marshall his first job as a comedic writer during the '50s. Marshall wrote jokes for Foster and later for comedian Joey Bishop. After a while, Marshall landed a spot as a writer for The Tonight Show with Jack Paar. His career only progressed from there, and the writer soon became a producer in television in the '60s. Marshall eventually helped create Laverne & Shirley. 
Garry Marshall later returned the favor
Fans of Laverne and Shirley might have a hard time picturing anyone else playing the beloved characters. A few of the cast members almost did not star in the show. The role of Shirley almost went to someone else instead of Cindy Williams. As it turns out, Foster was not the first choice to play Frank. Marshall had a hand in the actor starring in the series. He repaid his favor by hiring Foster to play the character. Writer and producer Mark Rothman agreed with the decision as well. 
A few of the higher-ups were against Marshall's decision. They were not pleased with Foster's mumbling and his thick Brooklyn accent. There was a concern that viewers would not be able to understand what he was saying. Foster signed on to play Frank, and everything worked out. The showrunners decided to make his unintelligible "Italian" accent a running gag in the series.