'Laverne & Shirley' Is a 'Happy Days' Spin-Off After a Double Date With The Fonze and Richie Was a Massive Hit
'70s sitcom Laverne & Shirley was originally Laverne DeFazio & Shirley Feeney … but it didn't take long for audiences to get on a first-name basis with the two best friends. The TV show played on ABC for eight seasons, coining catchphrases and earning its fair share of awards. Laverne & Shirley had so much stand-alone power …
'70s sitcom Laverne & Shirley was originally Laverne DeFazio & Shirley Feeney … but it didn't take long for audiences to get on a first-name basis with the two best friends. The TV show played on ABC for eight seasons, coining catchphrases and earning its fair share of awards. Laverne & Shirley had so much stand-alone power that it's easy to forget it had its origins in a different sitcom. The pair's feature on Happy Days was a double date with the Fonze, Richie, and destiny.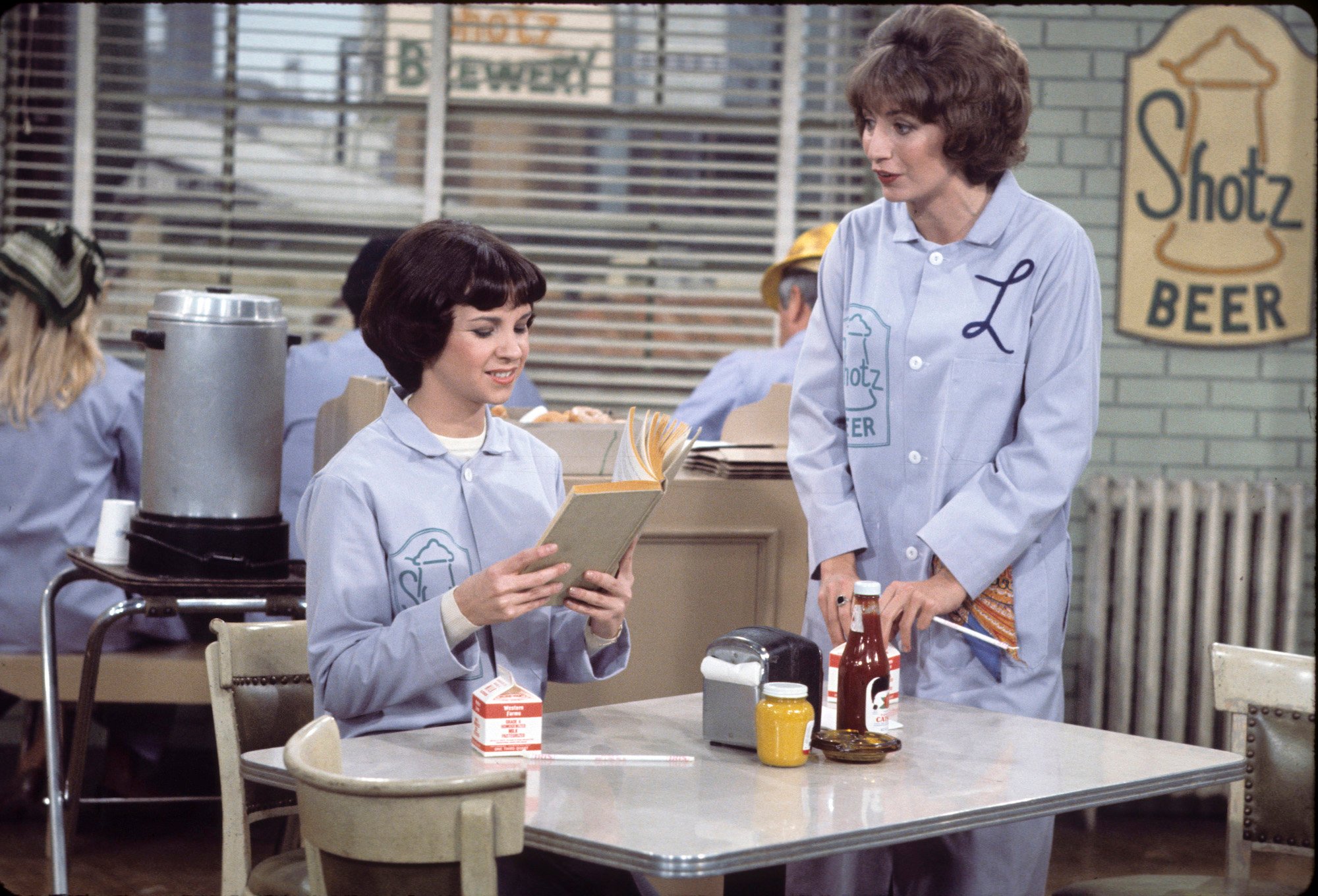 Laverne & Shirley went from topping bottles to topping the charts
The series followed the two best friends throughout the '50s and '60s. The protagonists were roommates — already the makings for a great sitcom — and allowed audiences a glimpse into their friendship, dating lives, and personal struggles. For the first five seasons, the girls lived and worked in Milwaukee, employed as bottle-cappers for Shotz Brewery. Although the job may sound monotonous, the spunky women kept things interesting with quotable quips and physical comedy. 
Laverne & Shirley was a career-changing opportunity for Cindy Williams and Penny Marshall, who portrayed the two best friends. Although both women had played roles in other notable pieces, the sitcom brought awards and national recognition. They quickly became so iconic in their roles that the beloved show lasted only one season following Williams' departure. Marshall went on to direct several hit movies but to many fans, the cast would always be reminiscent of their Milwaukee-based personas. 
America's favorite sitcom started on the set of a different hit
Don't yet believe in the power of these protagonists' personalities? It's actually what earned them their own show. The characters of Laverne and Shirley first appeared in an episode of Happy Days. They played seemingly innocuous roles, serving as double date partners for Richie and Fonzie. According to ABC News, Marshall described the role as simply "the loose girls." Still, their small appearance in the show immediately made audiences want to know what else they had to offer. 
The Happy Days cameo may not be the only contributing factor to the advent of the show, however. Mental Floss reports that director Garry Marshall's mother was worried about the status of his unemployed sister. She had hoped that her son would be able to start a project starring Penny Marshall, and Laverne & Shirley was Garry's proposed solution. Biography also provides evidence of the mother's influence — in Penny's memoir, My Mother Was Nuts, she divulges that the "Schlemiel! Schlimazel!" catchphrase was inspired by her childhood. 
Clearly, millions of fans have Mrs. Marshall to thank … and Williams was pretty grateful too! ABC News shared that the star was "just happy to have a paycheck to cover her rent." She had no way of knowing that she would soon be raking in $75,000 per episode, according to the LA Times. 
The spin-off surpassed its original show
Both Happy Days and Laverne & Shirley were massive successes — a testament to Garry Marshall's directing power and '70s audiences' love for a good sitcom. Although the spinoff would never receive the astounding nine Emmy Award nominations of the original, both received six Golden Globe nominations throughout their tenure, per IMDb. 
For many fans, it was incomprehensible that the popularity of Happy Days would ever be matched. In 1977, however, the third season of Laverne & Shirley ranked number one, bumping Happy Days' fifth season to second. The women may have debuted on a double date with the Happy Days stars, but it's clearly Williams and Marshall were the true power couple.