'Law & Order: Organized Crime': Elliot Gets Answers and Gina's Cover Is Blown
Law & Order: Organized Crime's Elliot Stabler gets a bit of closure.
During Law & Order: Organized Crime Season 1 Episode 5 (titled "An Inferior Product"), Elliot Stabler finds out Angela Wheatly is responsible for putting a hit on his wife, Kathy Stabler. He's hurt and confused because he grew close to her. They shared their struggles with loss and even shared a kiss. Elliot can't believe Angela would betray him like this.
If you're still catching up on episodes, here's a rewind of what happened last time on Law & Order: Organized Crime.
Elliot wants revenge on 'Law & Order: Organized Crime'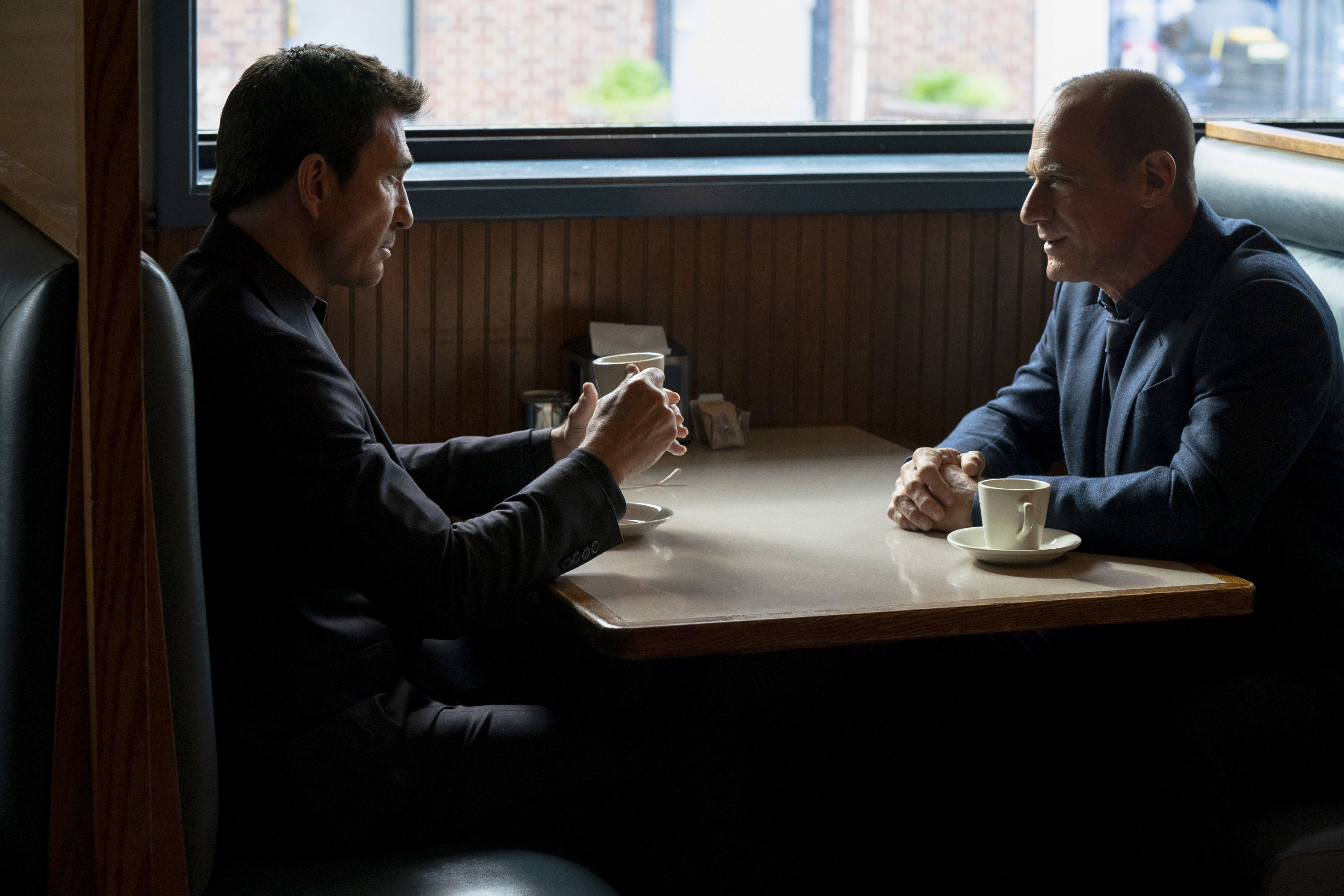 Law & Order: Organized Crime Season 1 Episode 6 (titled "I Got This Rat"), opens with Elliot (Christopher Meloni) attending mass with his son and daughter. The priest reminds the congregation not to take revenge on their enemies, but to let the Lord handle their grievances.
During the service, he quotes Romans 12; 19, which says, "Do not take revenge, my dear friends, but leave room for God's wrath, for it is written: 'It is mine to avenge; I will repay,' says the Lord" (New International Version).  
Elliot is visibly uncomfortable when he hears this message. He wants nothing more than to get revenge on the person responsible for killing his wife. He seems anxious and tense once the church service is over. In the next scene, Elliot arrives at Angela's home. She thinks he's there for some time alone, but he's really there to arrest her for Kathy Stabler's (Isabel Gillies) murder.
Elliot gets some answers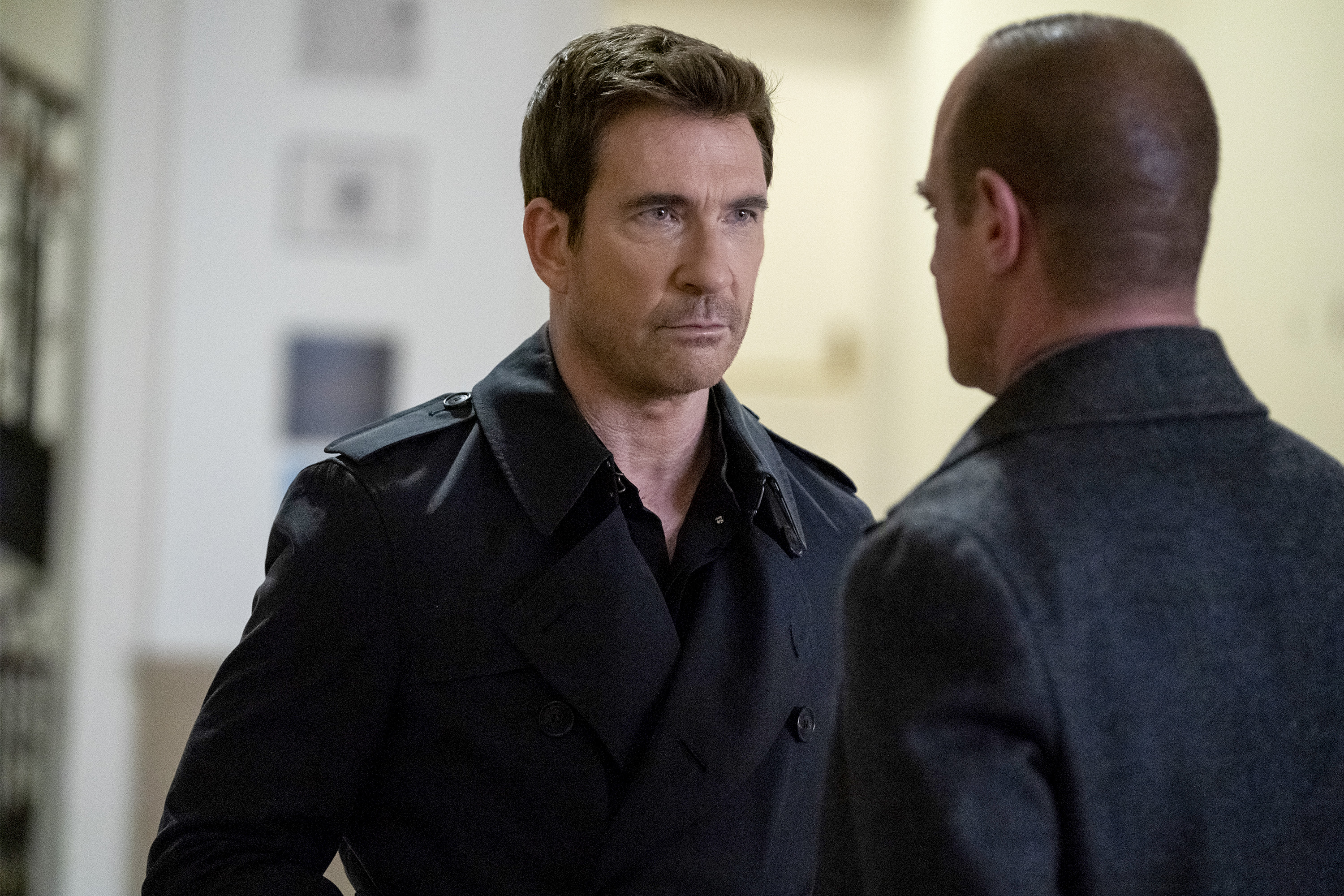 Elliot later talks to Angela (Tamara Taylor) in the jail cell. One of the first things he asks her is why she ordered the hit. Angela says she was "insane." Her feelings of rage and grief took over after her son, Rafiq, was killed. Angela goes on to say Richard told her that her son's death was a targeted hit as part of an anti-drug operation. Angela said Richard also told her the operation was led by Elliot, but this turned out to be a lie.
Angela wanted Elliot to suffer for what she thought he did to her son, so she ordered the hit on his wife. She says she didn't mean for anyone to die, but Elliot doesn't accept her apology. "Well, someone did die," says Elliot. "Someone that I loved. Someone that never hurt a soul in her life."
Elliot tells Angela the truth
Elliot then tells Angela what really happened to Rafiq. He was working for Richard Wheatly (Dylan McDermott), helping him produce a street drug called Purple Magic. However, he began taking some of Richard's product and selling his own version. When Richard discovered what was happening, he killed Rafiq, his adoptive son. Angela agrees to cooperate with Elliot's investigation so that Richard will be put in prison.
Gina's cover is blown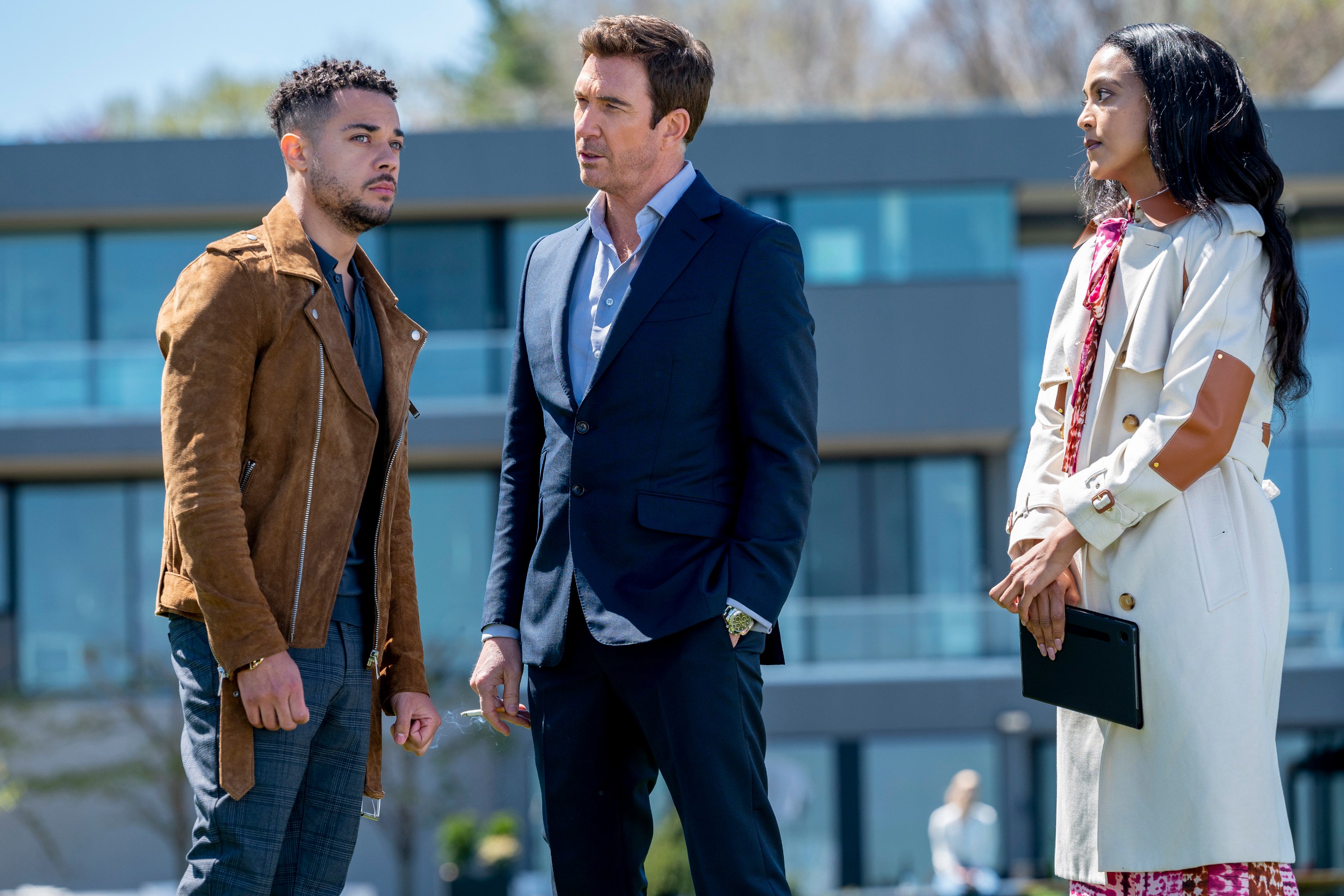 Richard's daughter, Dana, shows him footage from the wine cellar that shows Gina placing a bug. Richard was suspicious of Gina, but now he knows for sure she's working with law enforcement. Richard instructs his son, Richie, to set Gina up and then kill her. However, Richie is upset by the news and the thought of having to take her life. Richard makes it clear that if Richie doesn't do it, he'll find someone who will.
Richie follows his father's instructions and drives Gina to a wooded area. When they get out of the car, he tells her he knows she's working undercover. He then shoots her twice. He struggled with carrying out his father's wishes because he began to develop real feelings for Gina. His final words to her were, "I think I loved you."
Follow Sheiresa Ngo on Twitter.