'Law & Order' Season 21: Will Chris Noth Reprise His Role As Detective Mike Logan?
Article Highlights:
Law & Order returns soon with season 21.
Chris Noth appeared in the original Dick Wolf production 1990-1995.
There are other stars teased to return, such as Sam Waterson.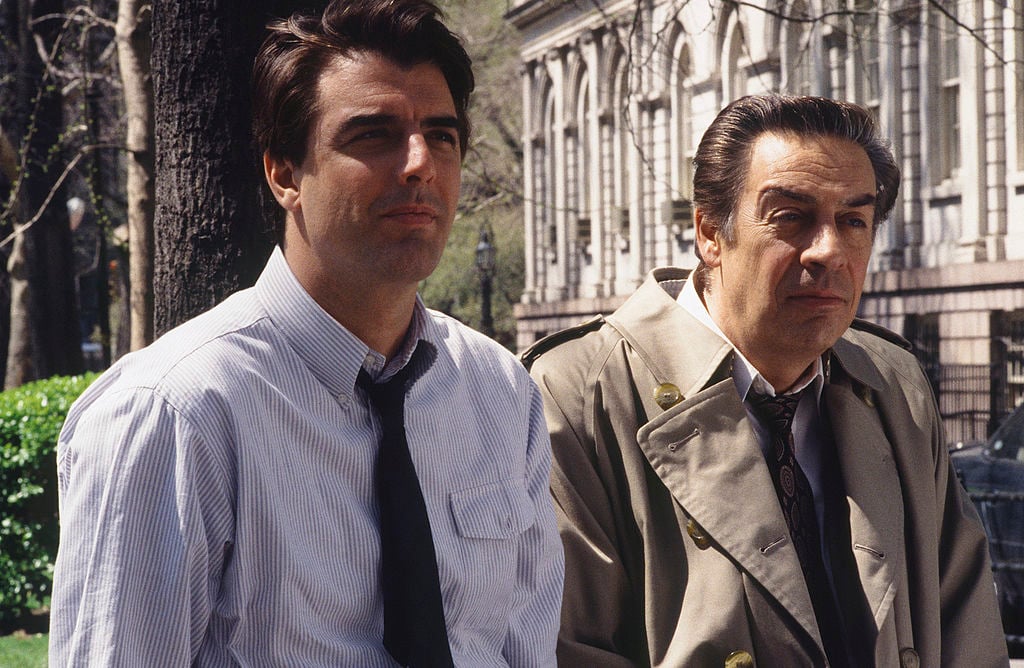 It's official: Law & Order is returning to NBC for season 21. The successful legal drama franchise, led by Dick Wolf, is the first of many. The mothership series first premiered in 1990 and ended in 2010 after 456 episodes. With news of a new season order, Wolf assured fans that the return would be similar to how it always had been with showrunner Ricka Eid leading the charge.
"I never give up on things I believe in," Wolf told Variety. "It took a long time, but the journey was worth it."
Though few details have been announced, Wolf said there wouldn't be any significant changes or shakeups to the original.
"This will be Season 21, so it's the same Law & Order everyone knows from the first 20 years," he said. "So there's really nothing to fix; we just want to continue telling great stories. Casting as always will be three cops and three D.A.s."
He continued: "We always approach storytelling the same way: Good writing, acting, and production values, and give the viewers what they want. That's been our mantra from day one."
That said, if season 21 aims to mimic days of old, could former stars like Chris Noth reprise their roles??
Will Chris Noth return to 'Law & Order'?
Noth appeared in the flagship drama for its first five years on the air. Detective Mike Logan saw a couple of partners, including the late, great Jerry Orbach as Detective Lenny Briscoe. Noth's roster has included The Equalizer opposite Queen Latifah and the Sex and the City reboot series as Mr. Big opposite Sarah Jessica Parker in recent weeks and months.
So far, Noth hasn't mentioned a return to NBC for Law & Order Season 21. It's entirely possible he either hasn't been approached or hasn't decided to take part. With so many wonderful seasons of Wolf's original procedural, it's hard to imagine a new season without a cameo from Noth (at least).
He does have two additional credits listed on his IMDb in pre-production: Someday Sometime and Brooklyn All-American.
Here's who else could return in season 21
RELATED: 'Law & Order: Organized Crime' Season 2: How to Watch the Premiere and What to Expect From Episode 1
With all the talk of a re-launch, many are wondering who will return. Even if Noth is out, the series had quite a few favorites such as Sam Waterson, S. Epatha Merkerson, or Jesse L. Martin. However, alum Anthony Anderson — who confessed to watching L&O reruns — hinted that fans could see Detective Kevin Bernard's character.
"I did have a conversation with Dick Wolf. I will just say that," Anderson said on Rachael Ray. "So, we'll see what the future holds." 
There's no episode count for the series order yet, but we're sure to see the re-boot along with SVU and Organized Crime in, what NBC Deems, "Law & Order Thursdays." Wolf knows what it'll take to bring the series back and plans to do it justice.
"There are very few things in life that are literally dreams come true," said Wolf. "This is mine."