'Law and Order: SVU': Christopher Meloni Was So Anxious He'd Wake Up Trembling During the First Few Months of Filming
Christopher Meloni has returned to the Law and Order universe in his new series Law and Order: Organized Crime. Of course, long-time Elliot Stabler fans remember him from his long run across from Mariska Hargitay on Law and Order: SVU. But while Meloni eventually became a beloved member of the cast, it wasn't all sunshine and rainbows for him behind the scenes before then. At times, he felt unsure of himself. 
Let's take a closer look at how Meloni's anxiety during the early days of filming SVU, which got so bad that at times he'd wake up "trembling." 
Meloni initially had nerves after getting the part of Stabler
Meloni played Detective Elliot Stabler in the series. Stabler is a complicated character. He's a good if somewhat unstable cop who plays by his own rules, doing whatever he can to make sure justice is served for victims. 
He quickly became a fan favorite, and his undeniable chemistry with Hargitay helped make the show a hit. But it took him a while to gain confidence in himself. 
Meloni told Men's Health that his earlier career struggles made him feel somewhat unsure of himself when he started out in the part, saying, "When my career started to happen, I could feel it. But I didn't want to trust it, because I had struggled for so long." 
Like many actors before him, Meloni had landed what many would see as a dream role. But that was just the beginning of his journey, and he didn't know what to think of it. "I don't know how many people get this opportunity to dream a dream and have it come to fruition," he said, adding, "Because everyone does the first part, but to have it come to fruition then starts a whole other journey of 'Now what?'" 
Meloni was cast on the show at its inception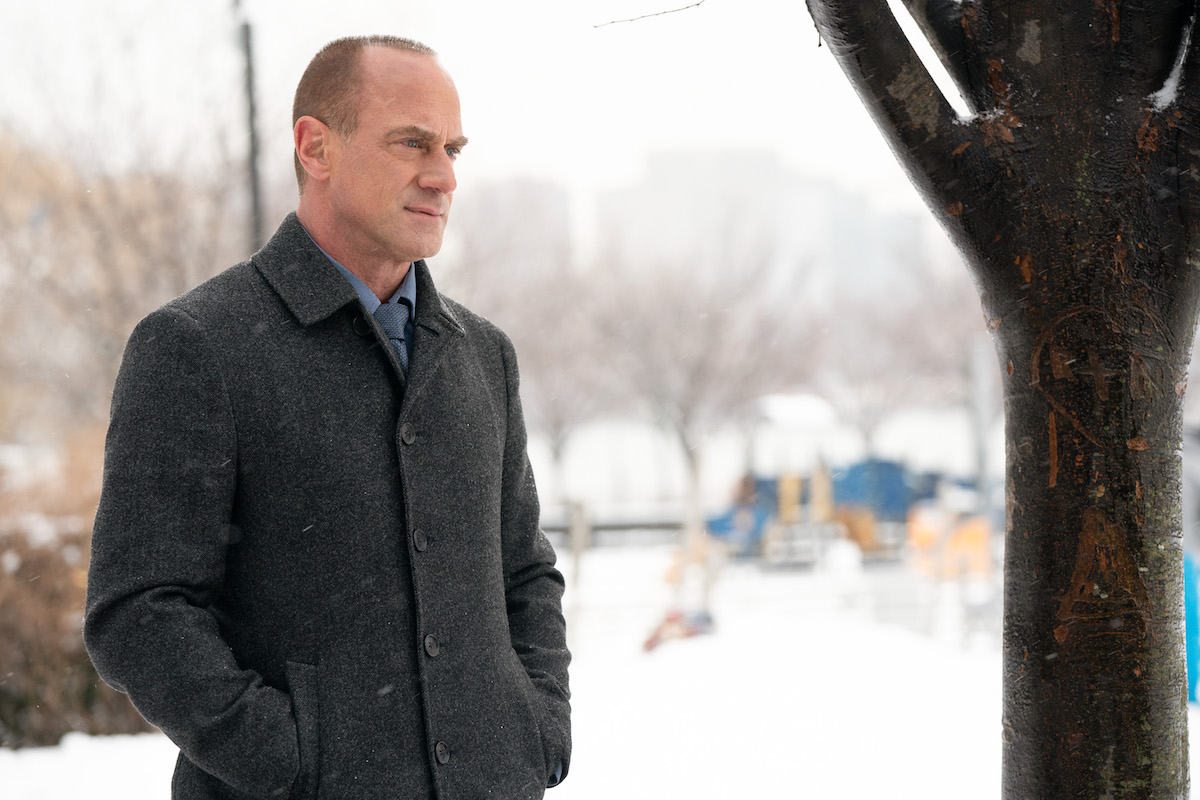 According to IMDb, Meloni appeared on the show from 1999-2011 before rejoining the show in a supporting capacity in 2021. His appearances this past season were to set up his character's spinoff. 
Alongside Hargitay's Detective Olivia Benson, Meloni's Stabler was one of the constant presences throughout the show's first decade-plus on NBC. But during the first season, he would tremble due to anxiety over his nervousness about the show and his performances. He added: 
"When something weird and out of the norm happens, I don't panic. I always sit with it and go, All right, let's experience what's happening, because getting tenser is not going to help the situation."
Stabler's return to 'SVU'
This past season, Meloni returned as Stabler in a subplot where his wife was killed in a bombing set up by an organized crime syndicate. He then swears vengeance, vowing to bring the criminal organization down.
According to Men's Health, this set the stage for Stabler's new show, which is also on NBC. Unlike past versions of Law and Order, this one doesn't have new subplots set up in each episode. It's a linear storyline, letting viewers see a new side of the character while exploring more deeply what makes him tick.
This came after Stabler's abrupt exit from the show in 2011. For SVU fans who needed some closure on Stabler's exit, the Law and Order universe did them one better: it opened up a new run of stories focusing on their favorite hotheaded but lovable detective.  
Meloni may have had some anxiety during his early run on the show, but there's no question that he's now much more comfortable in the role. Fans of his are certainly glad about that, as there's no one they'd rather see playing Stabler than Meloni.