'Law & Order': Fans React to New Spinoff 'For the Defense': 'Can We Please Get Barba Back?'
The Law & Order franchise isn't going anywhere anytime soon. Not only can fans catch Christopher Meloni again as Elliot Stabler in Law & Order: Organized Crime, along with Mariska Hargitay as Captain Olivia Benson in Law & Order: SVU, but there's a new spinoff coming. The new NBC series, called Law & Order: For the Defense, is prompting reactions from fans. We have all the details.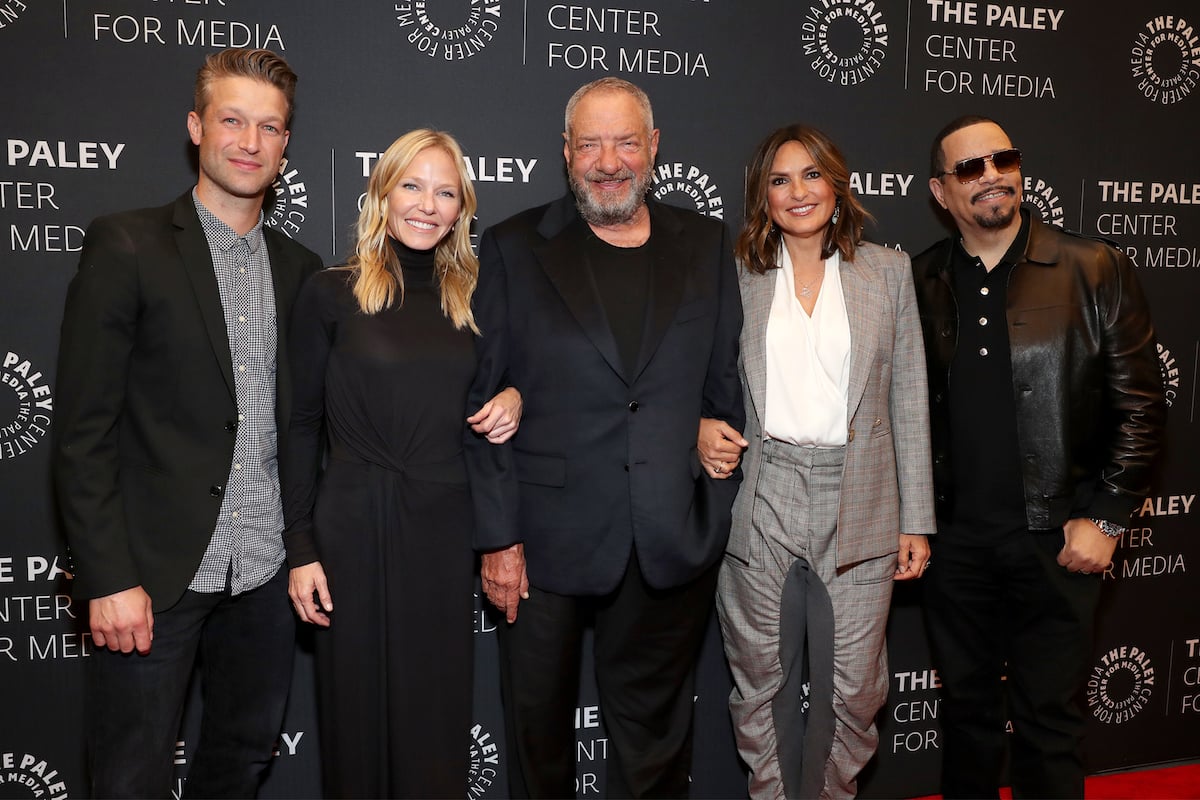 'Law & Order: For the Defense'
We've seen many aspects of the hit franchise when it comes to police procedural shows. Get ready for a whole new look at the defense when a criminal defense firm takes center stage. For the Defense has been given the greenlight for a straight-to-series order.
NBC states the series [via The Futon Critic]: "will take an unbiased look inside a criminal defense firm. The series will put the lawyers under the microscope, along with the criminal justice system with every week delivering the promise of a contemporary morality tale."
From the mind of Dick Wolf, this new series is sure to be interesting to fans who have loved the previous L&O series. Wolf will be a showrunner and an executive producer of the new project, along with Carol Mendelsohn, Julie Weitz, Arthur Forney, and Peter Jankowski.
Dick Wolf said, "This new show is exciting for me personally. We spent the last 30 years on shows that played offense. Now it will be great to play defense, and being able to do it with Carol is an honor and an opportunity for both of us to do television that hasn't been done before."
Fans react to the new 'Law & Order' spinoff, 'For the Defense'
The news of the spinoff broke this week, and the official Law & Order social media channels released the news as well. On Instagram, an image was shared of the phrase, "Dun, Dun, Dun" in the iconic letters of blue, white, and red. 
The post is captioned, "The #LawAndOrder world is about to get even bigger. 🙌 @wolfentertainment's Law & Order: For the Defense is coming soon to @nbc."
Over 42,000 people liked the post, and over 700 commented. But what are the fans saying? Fans seem to be excited by the news.
More than one fan mentioned Rafael Barba, played by Raúl Esparza, as he returned to SVU as a defense attorney in an episode in season 22. "Please tell me Barba is back for more than one cameo. 🤞🏼🤞🏼🤞🏼," a fan mentioned.
Another fan named the lawyer as well. "Aahhh yay!!!" they said. "Can we please get Barba back??"
While one fan said, "if Barba isn't coming back then we don't want it PERIOD."
"I'm so ready!!! 🔥🔥🔥," adds another fan.
One fan wrote, "I am so happy that I could cry!" and we can understand the feeling.
Many fans seem positive about the whole thing. "I am so ready for this!" a fan added. "Can't wait for the law and order family to get bigger! 🙌."
"Omg yes this sounds amazing," said another fan.
Many fans seem to be on board for a new Law & Order spinoff. It's unclear when we could expect to see the show, but it's an exciting prospect.