'Law & Order: Organized Crime': Fans React to the New Promo Trailer Featuring Stabler Talking to Someone: 'I Think It's Olivia but I Could Be Wrong'
Fans of Elliot Stabler (Christopher Meloni) don't have much longer to wait for his return in his own Law & Order spinoff called Law & Order: Organized Crime. A new promo was recently released, and fans have a lot of thoughts about it. Could he be talking to his former partner, Olivia Benson (Mariska Hargitay)?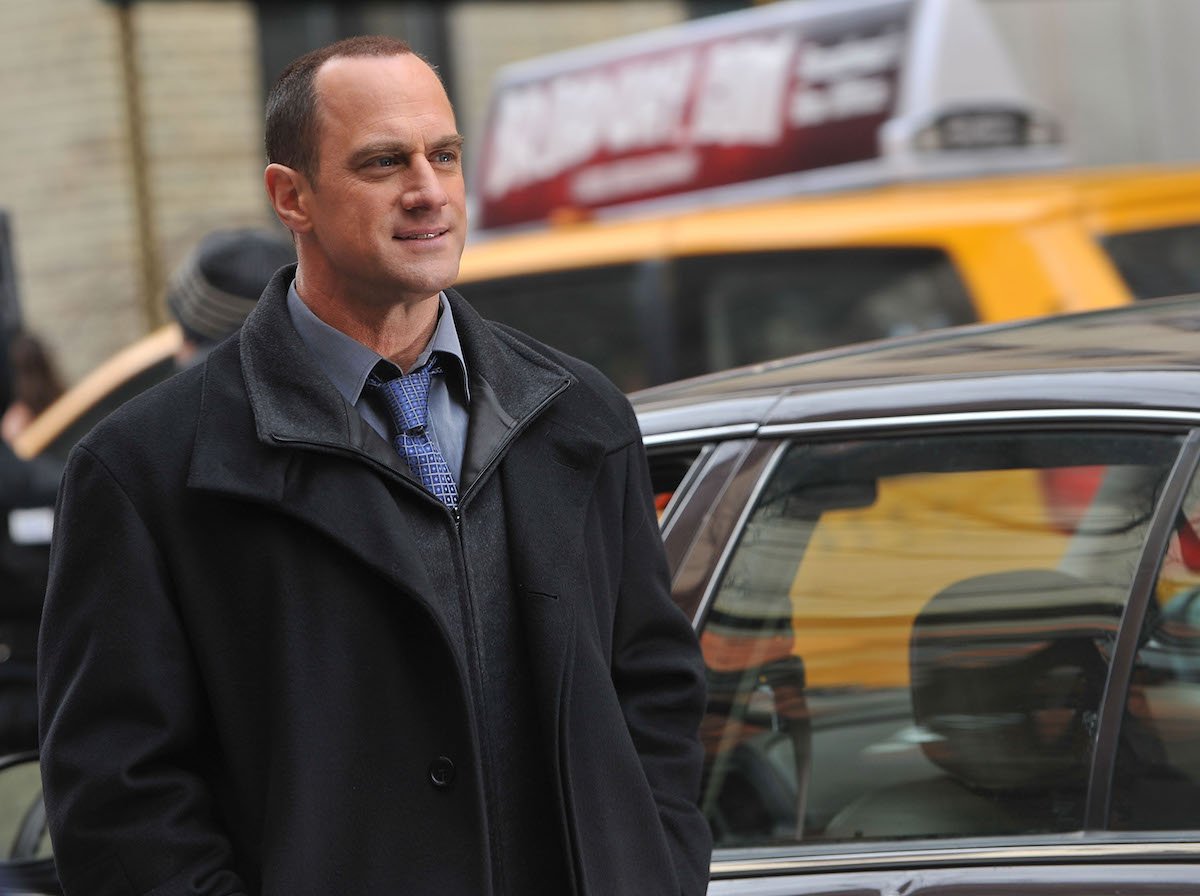 The long-anticipated reunion between Elliot Stabler and Olivia Benson is coming
Stabler and Benson were partners for over a decade on Law & Order: SVU. Their connection was undeniable, and their chemistry was palpable. However, Meloni left before season 13 over contract negotiations, and his on-screen counterpart never returned to say goodbye to his longtime partner. Fans have been eagerly awaiting this reunion of epic proportions for a long time, and it's almost here.
When does 'Law & Order: Organized Crime' premiere?
Stabler was going to appear in the premiere episode of season 22 of SVU ahead of the premiere for his new series. However, the premiere of the new series was pushed back from the Fall lineup, and it was delayed. According to The Hollywood Reporter, it had to do with showrunner Matt Olmstead leaving the project.
Several social media teases have made fans convinced the reunion is coming soon, and they are right. NBC finally announced the premiere for Organized Crime, which will hit television screens on Thursday, April 1. SVU will premiere a new episode at 9 p.m. EST, which will hold the first crossover between Stabler and Benson. Then at 10 p.m. EST, Organized Crime will premiere and feature a double dose of crossover bliss. 
Fans react to the new promo trailer featuring Stabler speaking to someone
RELATED: 'Law & Order: SVU': A Defense Attorney Gives Olivia Benson Jaw-Dropping Advice
A new promo trailer has dropped, and it features Stabler talking to someone, possibly Benson. During the short video, we get to see a few shots of Stabler as well as newspaper pages and someone walking on the street.
"You know how so much time has passed that you can't reach out," he says while seated and talking to someone whose head can just barely be seen. "Days turn into months, turn into years. I just kept waiting for the right moment." "Stabler's coming home," the screen reads and is followed up with the date for Organized Crime's premiere.
Fans on Instagram weighed in to determine who Stabler is talking to in the trailer. A fan wonders who it is, and we'd like to know as well. "Who's the person he's speaking to???" a fan asked in the comments.
One fan replied saying they think it might be Benson. "I think it's Olivia, but I could be wrong," they said.
Another fan thinks it's Odafin "Fin" Tutuola (Ice-T), someone Stabler used to work with as well, and not Benson in the moment in question. This would also make sense, since the two have years of history together as well. "Looks like Fin is in the frame with him," they said.
While a fan prefers it be Fin, as they're hoping Stabler has more to say to explain his long absence to his former partner. "I definitely would rather it be Fin than Liv," the fan said. "I hope he has a WHOLE LOT MORE than that to say to explain himself to Olivia."
However, another fan really hopes it's Benson, and added, "I'm hoping it's Benson!" But another fan thinks it's really Fin, saying, "looks like Fin for sure."
Other Instagram users are just excited in general for the upcoming premiere. "Ahh! Just got the chills! ❤️," a fan said, while another added, "The best thing to happen in 2021."
"I'm not crying you are….😭😭," said a fan in the comments.
One viewer admits to watching the promo quite a few times, and we're right there with them. "I've watched this promo maybe 1000x," they revealed.
Fans will learn soon enough who Stabler is speaking to as well as how his reunion with Benson will go on April 1.