Law & Order: Organized Crime: It's Going to Get 'Pretty Wild' for Angela Wheatley Teases Tamara Taylor
'Law & Order: Organized Crime' star Tamara Taylor reveals what's going on inside Angela Wheatley's head and teases thing will get wild as the season continues.
When Law & Order: Organized Crime fans last saw Angela Wheatley, she revealed that her disability was just a show for Elliot Stabler and his team. With her mafia boss husband, Richard Wheatley on one side and the cops on the other, Tamara Taylor teases things are going to get wild for Angela as the season continues. 
Angela Wheatley has been playing sick on 'Law & Order: Organized Crime'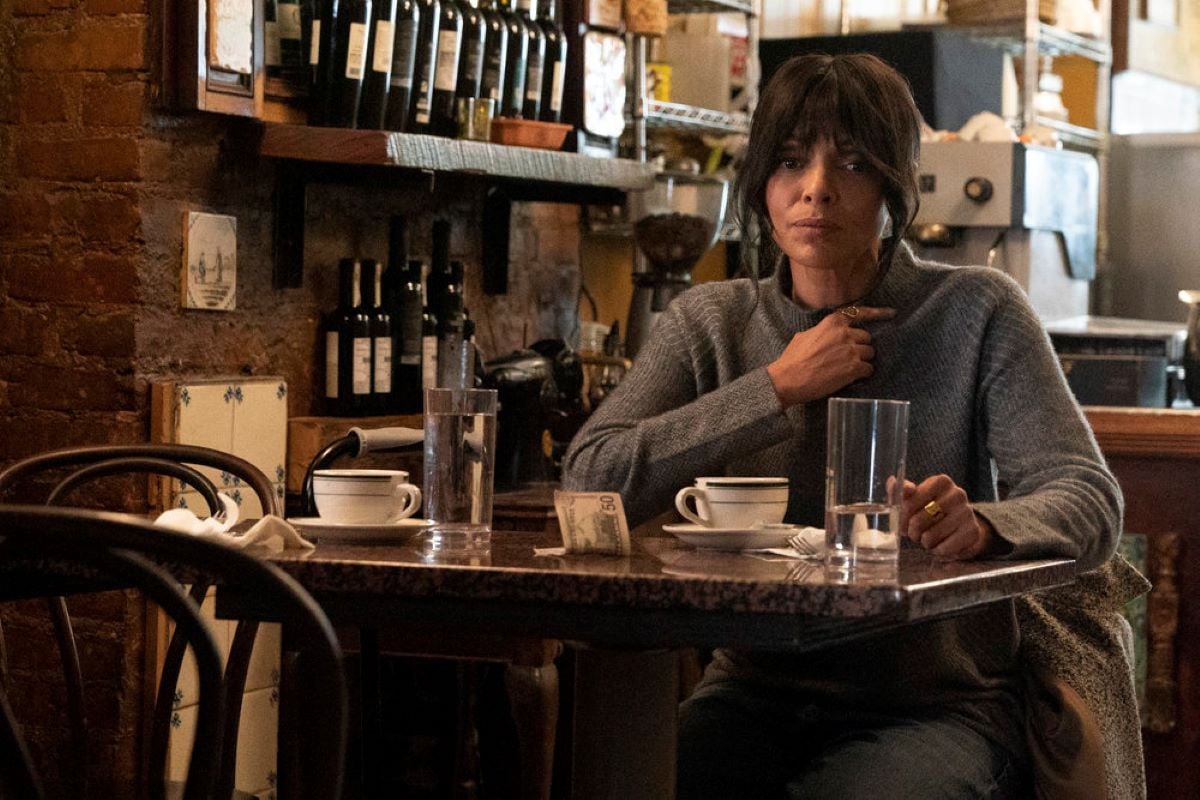 In the debut season of Law & Order: Organized Crime, Angela Wheatley (Tamara Taylor) is poisoned by her mafioso husband, Richard (Dylan McDermott), after she decides to testify against him. After the incident, it appears that the poison left Angela with both physical and cognitive issues. 
Earlier this season, knowing Richard had her son Rafi killed, Angela testified in court. But on the stand, she looks somewhat confused, leading everyone to believe she's still suffering from the after-effects of the poison. 
But in the Dec. 9 "Christmas Episode," Angela reveals she's been conning everyone. Sargeant Ayanna Bell (Danielle Moné Truitt) and Stabler come looking for Angela's daughter Dana believing she tried to have Stabler's son framed for murder. Pretending to be confused, Angela insists her daughter isn't there. But as soon as Stabler and Bell leave, Angela drops the cane and pours her daughter a glass of wine, revealing she's perfectly healthy. 
Tamara Taylor says things are going to get wild for Angela as this season of 'Law & Order: Organized Crime' continues
In a recent interview with TV Insider, Taylor revealed that Angela will show her cards to Richard, but only for the sake of their daughter. And she noted that if her husband found out she was healthy and not on his side, he'd probably try to kill her again. 
"They kind of have to ally because they must make sure that Dana runs for cover and stays under cover so that she doesn't get nabbed," the actor said.  "So they have to kind of co-parent and I think at that point — it just makes more sense for her to reveal to Richard where she's really at — because if Richard knows that she is well, she's a threat again unless she's allied with him."
Angela doesn't just have Richard and Dana's drama to deal with. She also has her relationship with Stabler, which will be fraught when he finds out she was just acting. But according to Taylor, those are just the beginning of Angela's issues. "I just know where it appears to be going, and it's pretty wild," she teased.
And she suggests there may be more to Angela and Stabler's story
Angela and Stabler formed a deep connection in Season 1 of Law & Order: Organized Crime. The two haven't been as close since, mostly because she lied to his face, but Taylor thinks there's more to the story between them, and she suggests there's a chance Angela will come face to face with the Stabler family.
"I've got an idea of why she's going in the direction she's going," the actor told TV Insider. "I don't know how they're going to resolve it. So there may be an opportunity to meet his family if it goes where I think it may go. That is a possibility."
New episodes of Law & Order: Organized Crime air Thursdays at 9 p.m. EST on NBC.