'Law & Order: Organized Crime': Stabler's Return to Normal Life Will Be 'Fraught'
Law & Order: Organized Crime Season 2 started with Elliot Stabler (Christopher Meloni) undercover with the Albanian mob. After months of work, he finally brought the crime syndicate down. But according to series showrunner Ilene Chaiken, Stabler's return to everyday life won't be easy.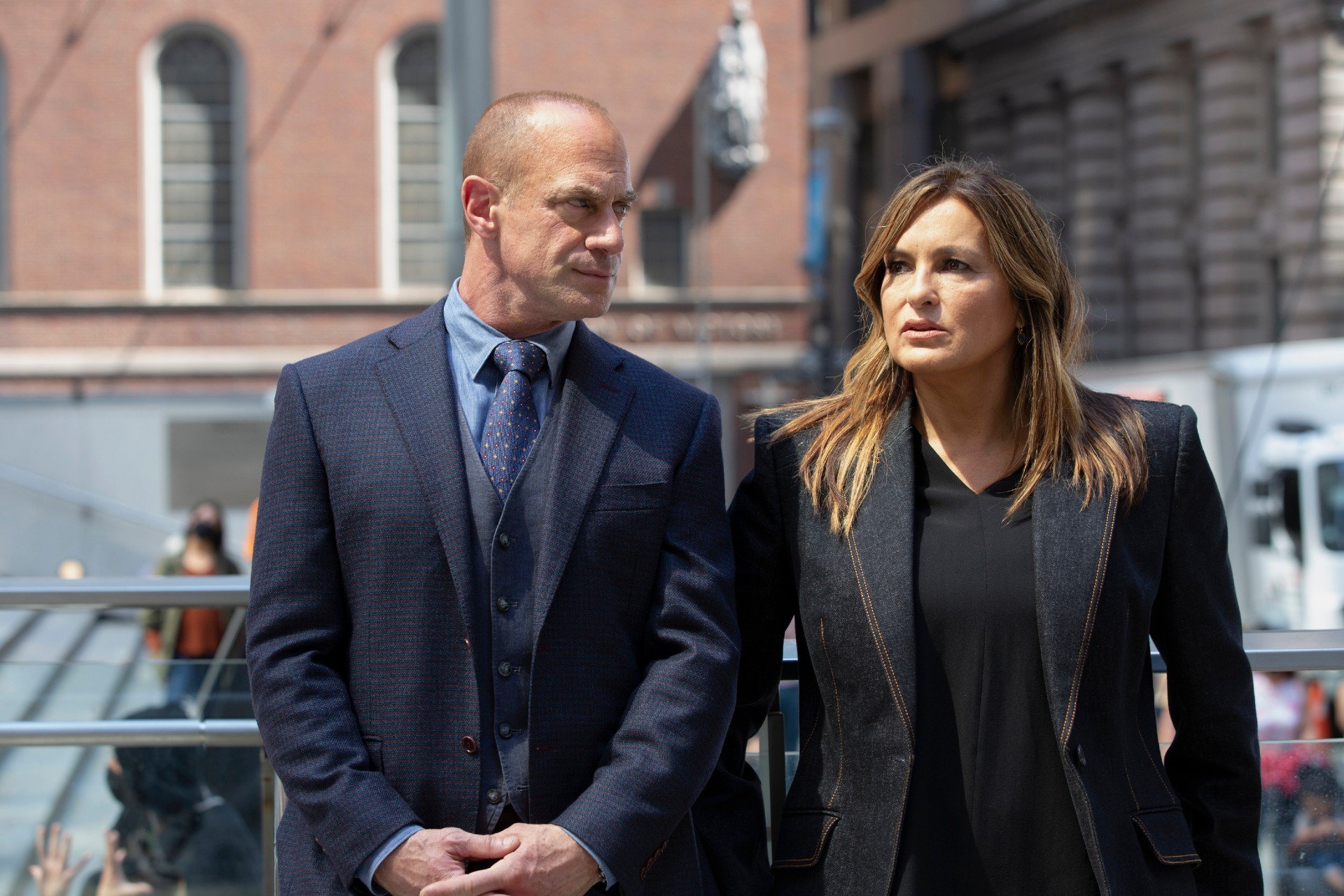 Elliot Stabler goes undercover as Eddie Wagner in 'Law & Order: Organized Crime' Season 2
After putting Richard Wheatly in jail, Stabler takes on New York City's Albanian mafia in season 2 of Law & Order: Organized Crime. He adopts the persona of an arsonist named Eddie "Ashes" Wagner and pledges his loyalty to the gang by starting fires for them.
While undercover, Stabler befriends mobster Reggie Bogdani (Dash Mihok) and earns the trust of one of the gang's leaders, Albi Briscu (Vinnie Jones). The detective also forms a romantic relationship with Albi's wife, Flutura (Lolita Davidovich).
In episodes 7 and 8, Stabler finally brings the Albanian mob to justice. He testifies against the mobsters, including his friend Reggie, and then faces them down during the court indictment.
The 'Law & Order: Organized Crime' showrunner says Elliot Stabler will have a hard time returning to everyday life
Now that Stabler's undercover stint with the Albanian mafia is over, he'll return to his everyday life. At the end of episode 8, Stabler shaves his Eddie Wagner beard after hearing his son Eli (Nicky Torchia) tell him how good it feels to have his dad back. 
But things won't be that easy. According to Law & Order: Organized Crime showrunner Irene Chaiken, Stabler will have difficulty readjusting to business as usual. 
"His reentry, of course, doesn't come at the end of these eight episodes," she told TV Line. "It begins in the next episodes, once that case is over."
"And it's going to be fraught, as it's bound to be, given what Stabler has been through, given that he's lived in a violent and borderless world and also that he's suppressed his own identity for so long," Chaiken continued. "We all acknowledge that he was hiding a bit, and you can't really hide from yourself, so he's going to have to face himself.
Elliot and Eli's relationship will also face challenges
While Stabler was undercover, Olivia (Mariska Hargitay) realized that Eli was selling his grandmother's prescription pills. When Stabler found out, he grounded Eli. Now that Stabler is back home, the father and son will have to deal with the fallout from that incident. 
"Eli does have more story that continues to address that subject," Chaiken said in her chat with TV Line. "And Stabler coming home will be significant, challenging. He will try to be a better father, to take responsibility. He's full of self-recrimination, and it's not all undeserved, I would say."
But Stabler isn't just facing the challenges of coming home. Chaiken revealed that the detective will also deal with his season 1 nemesis, Richard Wheatley (Dylan McDermott). 
New episodes of Law & Order: Organized Crime air Thursday nights on NBC.