'Law & Order: Organized Crime' Star Christopher Meloni Knows He's a 'Zaddy'
Christopher Meloni has enjoyed a long career that defies genre and label. The Law and Order: SVU alum and star of Law and Order: Organized Crime helped propel the series during its early years, and his recent return to the Dick Wolf universe excited fans who missed him. However, Meloni isn't just getting attention for his chops. The actor recently turned some heads after a picture of his backside set the internet ablaze. 
Christopher Meloni is known for his impressive work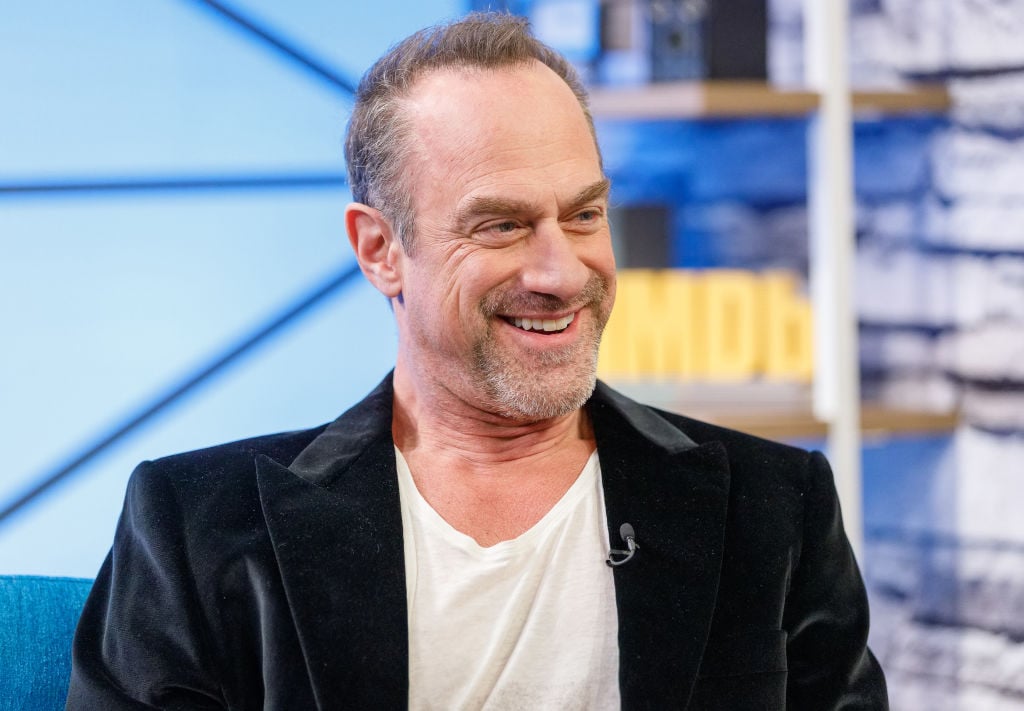 According to his page at IMDb, Meloni burst into the acting world in the late 1980s with a slew of television roles, both big and small. With his classic good looks and ability to sell both comedy and drama, he quickly became a recognizable bit-actor within the industry. From voice-work on Dinosaurs to on-camera work on several dozen shows, a star wasn't yet born, but he was well on his way. 
After a successful arc on NYPD Blue proved to be the start of a big break, Meloni burst into the television mainstream with a pair of hit series, Law and Order: SVU and the HBO prison drama Oz. On top of that, his work in the cult classic Wet Hot American Summer alongside a ridiculous ensemble cast of up-and-comers helped secure his big-screen role, as well. 
Meloni remains hard at work today, and he recently revived his Elliott Stable character in the new spin-off, Law & Order: Organized Crime.
Christopher Meloni went viral recently
Meloni maybe sixty years old, but the internet is hot and heavy for his ample glutes. After a behind-the-scenes image recently went viral, The New York Post notes the mania that started taking over after the viral images.
Meloni spoke about it at great length with Interview Magazine about what it meant to be a sex symbol 30 years into his career. 
"This is what has happened. I've been blessed with glutes that have an attractive shape. But I have a trainer, and we're going through bodybuilding phases, and where everyone kind of caught me was that I'd been preparing for one year in a very high-intensity weight training program that actually focused on legs. So I guess you could argue that the glute-peeping public are now reaping the benefits of all that hard work," he said.
Meloni has always been a major fan of fitness, but his recent viral journey showed that it's better late than never when it comes to getting the attention he deserves. However, he does not shy away from his recent transition into Zaddy-dom. Keeping it succinct, he addressed the new burden in that same interview.
"I've been called that a lot, and who am I to argue with it? Sure, I'm a zaddy."
The internet agrees, but Meloni's statements did not stop there.
Christopher Meloni isn't going anywhere
Meloni went on to tell Interview about his work with celebrity trainers, how he has to cut down on his favorite foods, and how his commitment to fitness predates his 30-year brush with fame. According to him, it started during an early job as a bouncer, where he had to learn how to stay in shape and act in ways quite different from what he does on-screen. 
"The most miserable job I ever held, but it was either that or starve in New York City. I was a bouncer at Kenny's Castaways," he said. "I was just a kid, I didn't know what I was doing, and I wasn't imposingly big. I worked out, but I was just another guy. You're there to try to police people who are sh*t faced, so you should have a gift for gab, and I'm not that good at that. And I don't have a diplomacy bone, so consequently, there were a couple of times where it got messy."
Meloni is a charismatic character. He's equal parts funny, charming, and, yes, attractive. This might explain why he may be more popular as he enters his 60s than he ever was before. Organized Crime airs on Paramount+, but Meloni remains busy as an actor, voice actor, and up-and-coming sex symbol. Many people strive to be a "zaddy" just like him, but this interview helps show that only one can take on such a burden. 
RELATED: 'Law & Order Organized Crime': Christopher Meloni or Dylan McDermott: Who Has the Higher Net Worth?