'Law & Order: Organized Crime': Why Fans Think Gina Is Still Alive
In the latest episode of Law & Order: Organized Crime, NYPD undercover officer Gina Cappelletti gets made by Richard Wheatley and his daughter, Dana. In the final scenes of the episode, she is shot by Richie, and presumed dead. But some fans think she might still be alive.
[Spoiler alert: This article contains spoilers for Episode 6 of Law & Order: Organized Crime.]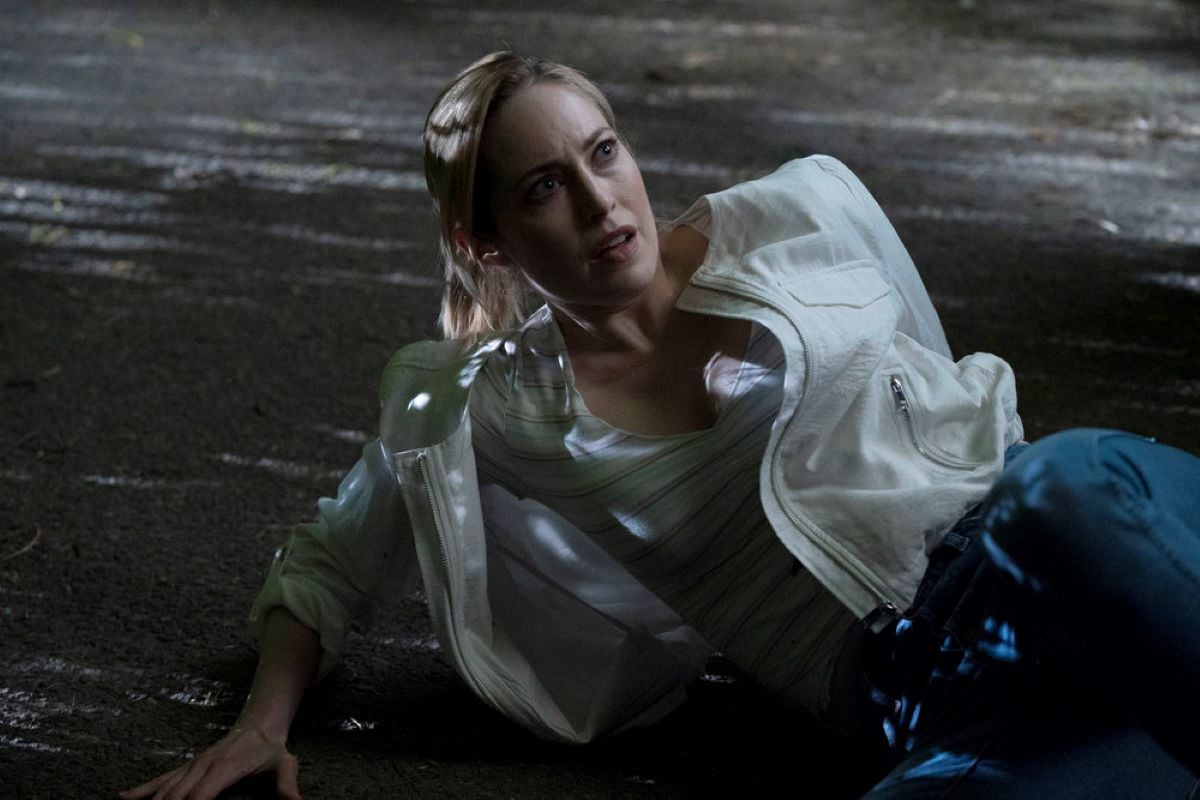 Gina is exposed as a UC in Episode 6 of 'Law & Order: Organized Crime'
In the May 20 episode of Law & Order: Organized Crime, titled "I Got This Rat," Richard Wheatley (Dylan McDermott) finds a bug in his office and tells Dana (Christina Marie Karis) to sweep their home for any others.
When Dana's team goes through Richard's wine cellar, they find the bug Gina (Charlotte Sullivan) sneakily planted there during Richie's (Nick Creegan) birthday party.
While going through surveillance footage, Dana realizes what Gina did. She goes directly to her father, who then angrily scolds Richie for bringing a "rat" into the house. He then demands that Richie take Gina to Eastern Long Island to kill her.
Richie is clearly devastated by the revelation. And while driving to Montauk with Gina, he tries to play it cool.
RELATED: 'Law & Order: SVU': Why the Actor Who Plays Henry Mesner Looks So Familiar
He takes her to an abandoned park and pulls a gun on her. Gina manages to grab the gun and turns it on him. But instead of shooting, she tries to convince Richie to work for her and turn in his corrupt father.

But before she could get to him, Bekhar (Ibrahim Renno), Richard's right-hand man, shows up and offers to finish the job for Richie. But Richie grabs the gun and shoots Gina twice — once in the stomach and once in the chest.
She falls to the ground and lays there in a pool of blood as Richie walks away. Bekhar, now also Elliot Stabler's (Christopher Meloni) new confidential informant, suggests he'll dispose of Gina's body.
Some 'Law & Order: Organized Crime' fans don't think Gina's dead
From the beginning of the season, Gina has been a pretty compelling character. She's proven to be a real asset for the NYPD, outsmarting criminals like Richard Wheatley.
So the idea of Gina getting killed isn't sitting well with some Law & Order: Organized Crime fans. And a few think that there is a possibility she survived.
"I bet she lives," one Reddit user wrote. "The informant provided the gun with blood bullets and she acted dead."
"I don't think she is dead," another Redditor added. "[Bekhar] being there was random but it makes sense considering it was likely him who provided the son with the weapon and was told to finish the job by Wheatley in case his son couldn't."
"Plus, [Bekhar] didn't really try and stop him from shooting her," they added. "If the intent of the show is to kill her, it would've made more sense if [Bekhar] wasn't there. Him being there pretty much tells me she ain't dying."
However, a few fans think she may really be dead, considering how much blood was around her body when the episode ended. Hopefully, we'll know more about Gina's fate before the season ends. New episodes of Law & Order: Organized Crime Thursdays on NBC.