'Law & Order: Organized Crime' Fans Think They Know Why Kathy Stabler Was Killed
'Law & Order: Organized Crime' fan theories on Kathy's death.
In its thrilling fourth episode, Law & Order: Organized Crime dropped a bombshell revelation. Elliot Stabler's wife, Kathy, wasn't killed inadvertently. She was the target of the car bomb all along. 
The show hasn't provided a single clue as to why anyone would want to murder Kathy, other than perhaps taking revenge out on Elliot. But some Law & Order: SVU fans are recalling an old spat between Elliot and Kathy about how Eli was conceived, and they wonder if it had something to do with her death.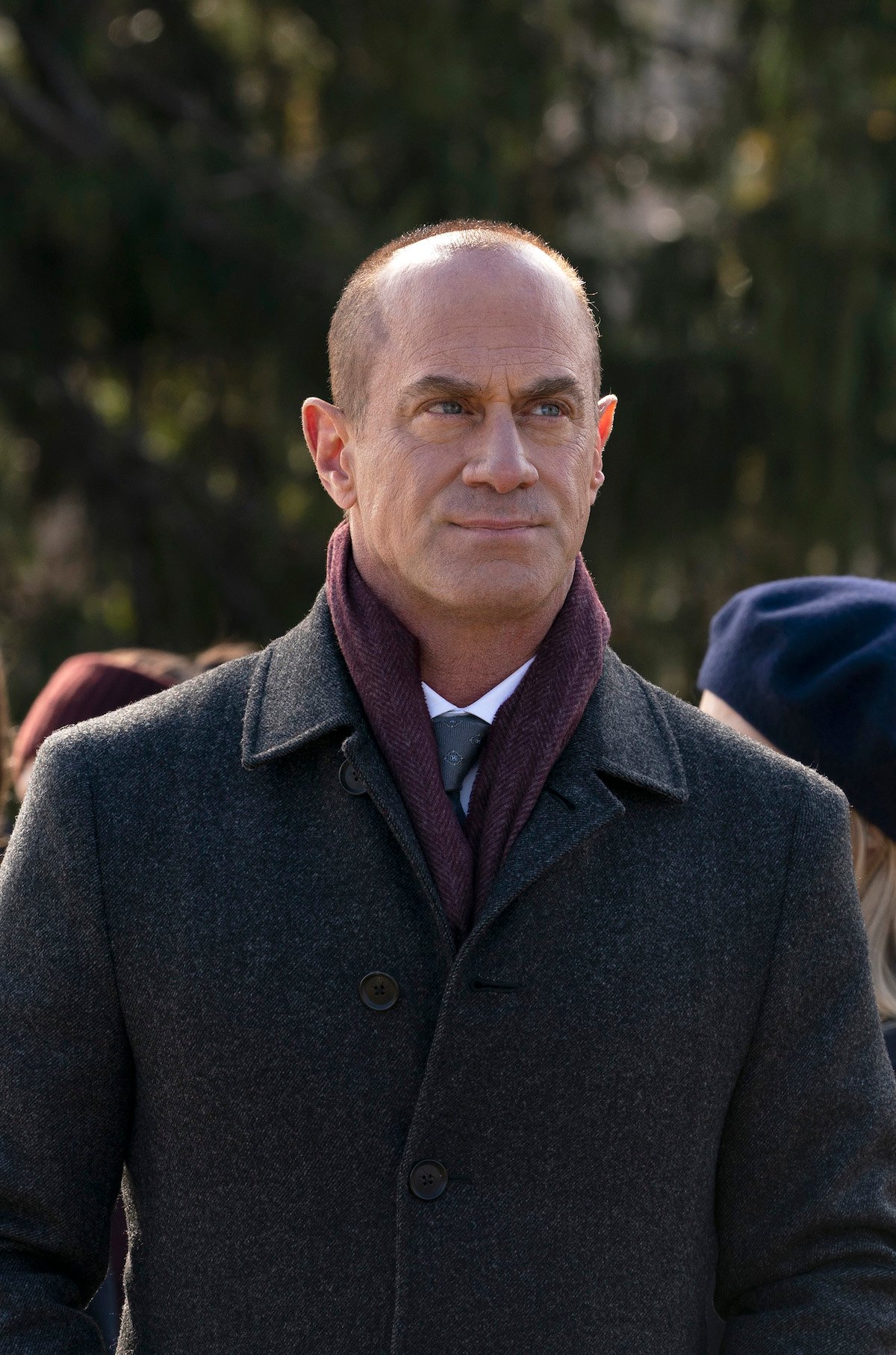 Elliot questioned Kathy about being Eli's biological father on 'Law & Order: SVU'
In season 9 of Law & Order: SVU, Elliot (Christopher Meloni) and Kathy (Isabel Gillies) were briefly separated. And in the episode, "Paternity," after finding out she was pregnant, Stabler questioned Kathy about being the father.
Initially, Kathy hesitated to answer. Stabler was then called off to a case, and while he was gone, Olivia Benson (Mariska Hargitay) and Kathy got into a terrible car accident on their way to the hospital. Kathy goes into labor right away, and with Olivia by her side, she delivers the baby in an ambulance.
As soon as Elliot learns of the accident, he rushes to the hospital to find Kathy holding their newborn in her arms. And as Elliot dotes over Eli, Kathy tells him that he is the father.
Kathy Stabler was intentionally murdered
In the debut episode of Law & Order: Organized Crime, Elliot and Kathy come back to New York City for Olivia's recognition ceremony. But a bomb planted in their rental car severely injures Kathy, later resulting in her death. 
Elliot assumes that his work in Rome, which involved busting major crime rings, may have put him on someone's hit list. And he initially believes that he was the real target of the bombing.
But in the April 22 episode, "The Stuff That Dreams are Made Of," Elliot discovers a new photo that shows the bomber watching Kathy as he detonates. And he finally realizes Kathy was the target all along.
Some 'Law & Order' fans think Kathy's ex might have something to do with her killing
Elliot is sure that Richard Wheatley (Dylan McDermott) had something to do with the car bomb. But now the question is, why would the mafia boss intentionally try to kill Kathy? Some Law & Order fans think it might have something to do with Kathy's ex, the guy she was dating while separated from Elliot. 
"Does anyone else think Richard Wheatley could be Eli's dad?" one Reddit user suggested. "My thought process comes from when Kathy & Elliot separated and Kathy didn't answer Elliot directly when he asked her if the baby was his, it took her time to confirm. [Is this] the reason Kathy was targeted?"
"Part of me feels like it cannot be a coincidence that they cast an actor who looks nothing like Chris Meloni or Isabel Gillies – the other four Stablers at least bear a passing resemblance (for TV) to their parents, but Eli does not," another Redditor pointed out. "And sure, maybe it was because the actor was truly the best for the role, but when I see all of the grown kids together, he looks totally different from the rest of them."
These theories might seem far-fetched. But it's obvious there is something about Kathy that we still don't know.
New episodes of Law & Order: Organized Crime air Thursdays on NBC.