'Law & Order: Organized Crime': Will Richard Wheatley Return in Season 2?
In the Law & Order: Organized Crime finale, Detective Elliot Stabler and Sergeant Ayanna Bell manage to put Richard Wheatley in jail. But knowing how slimy and connected he is, fans wonder if the mafia boss will be back for season 2.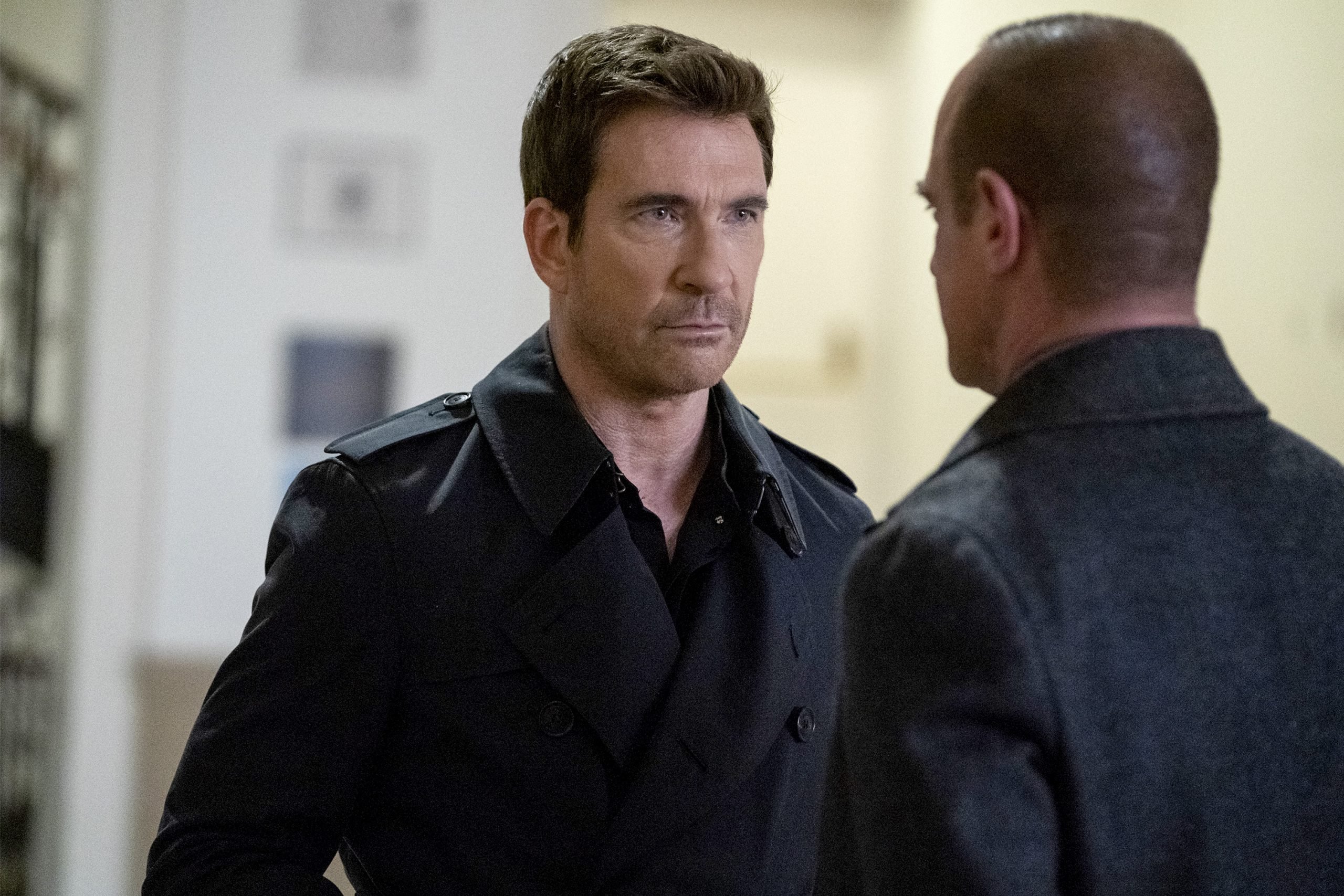 Richard Wheatley isn't the type to go away quietly 
The debut season of Law & Order: Organized Crime introduced Richard Wheatley as a formidable foe for Elliot Stabler (Christopher Meloni). He is always one step ahead, knows everything about his enemies, and has allies everywhere. 
And even though he's in jail, Wheatley is still trying to make big moves. In one of the finale's final moments, he makes a desperate phone call to his wife and asks her to send a message to "O," who turns out to be Olivia Benson (Mariska Hargitay), and gets her to meet Elliot at the hospital.
Showrunner Ilene Chaiken says Richard Wheatley will be back for 'Law & Order: Organized Crime' season 2
When talking to EW about Law & Order: Organized Crime season 2, showrunner Ilene Chaiken said Richard Wheatley would remain a presence in Stabler's life. But she also noted that he wouldn't be the show's central villain. 
"Wheatley's influence will certainly remain in our world," Chaiken said. "It's too soon to say whether Richard Wheatley will return, but I will say we certainly hope he will. At the same time, we'll be picking up season 2 with a new crime story and a new major adversary, but Wheatley could very well make an appearance, or two, or four in the future."  
Elliot Stabler will face new foes in 'Law & Order: Organized Crime' season 2 
In season 1 of Law & Order: Organized Crime, Stabler focused on bringing Richard Wheatley to justice for Kathy's murder. But according to Chaiken, the detective will face a whole new batch of foes in season 2. 
"There are some cliffhangers in the finale, but it's conclusive to the point that our plan, assuming there's a second season, is you may see some of these characters again," Chaiken told TV Insider ahead of the series' renewal announcement. "They may appear in stories, but we'll tell a new story in Season 2 and in Season 2.1 or however it is we parse it out."
"As Dick Wolf said, we're going to tell stories in pods," she added. "However many episodes we wind up doing, we'll play out an arc and then begin a new story. The show is serialized. There will be some mostly character elements, but also some threads that carry over, but we won't be exclusively telling the Richard Wheatley story in a new season. There will be a new main adversary for Stabler and Bell, should there be a second season."