A 'Law & Order' Set Moment Made Christopher Meloni Say 'What the Hell?'
Christopher Meloni responded to the fan reaction to his viral 'Law & Order' set moment with confusion and some trademark humor.
Law & Order: SVU fans certainly remember Christopher Meloni, who played the iconic role of Detective Elliot Stabler for the first 12 seasons of the show. He was known for his hot temper, his complicated family life, and, of course, his excellent skills as a detective. When Meloni left the show, it was hard for fans to say their goodbyes. However, many were ecstatic when he reprised his role as Stabler in the new show, Law & Order: Organized Crime. 
As most people know, both shows shoot on location in New York City. Over the years, some lucky fans have caught a glimpse of the actors as they shot scenes. One incident became pretty memorable. Let's talk about how this behind-the-scenes Law & Order moment had Meloni saying, "What the hell?"
The viral 'Law & Order' moment featuring Christopher Meloni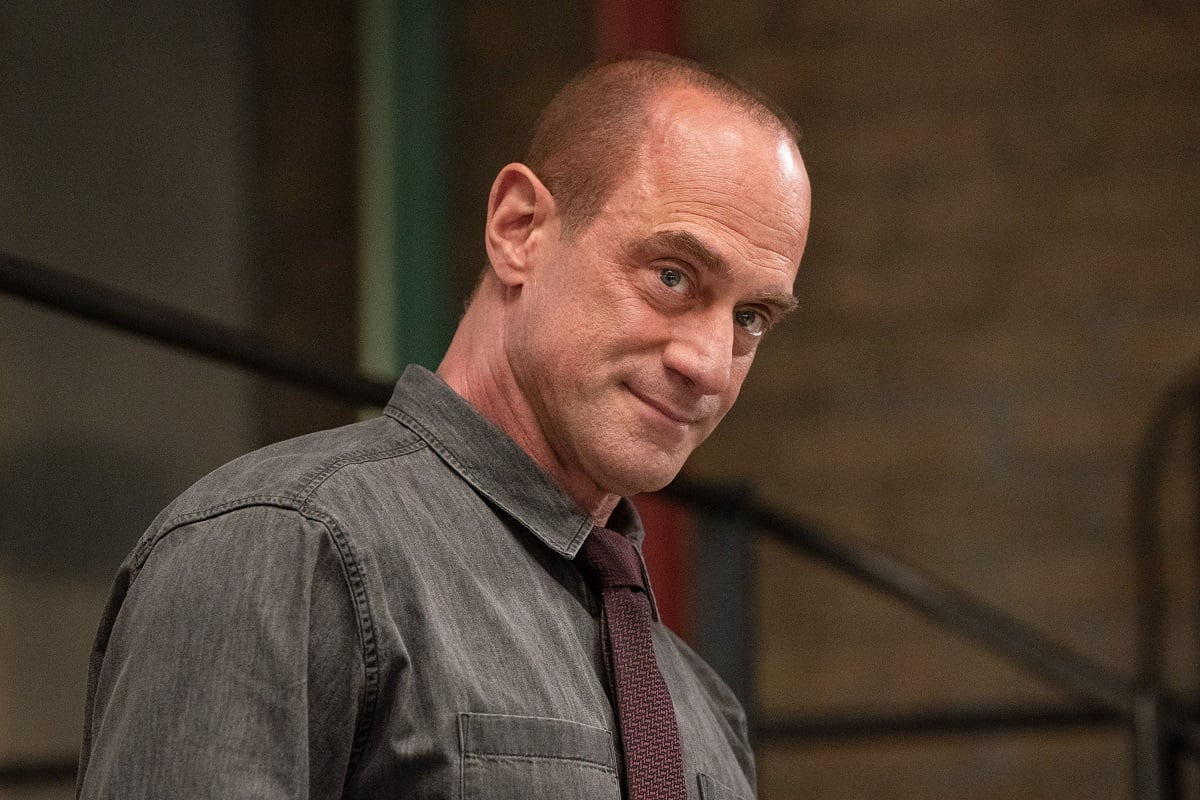 Meloni has a pretty unique charm, capturing the attention of millions of people. Many consider him extremely good-looking, and his somewhat mysterious eyes and dreamy smile make him even more appealing. 
One of the traits that certainly does not go unnoticed is Meloni's amazing physique. He can't deny he works out in real life. Scenes from SVU even show his character, Stabler, lifting weights when angry, stressed, or just needing some time to himself amid the pressures of the job. During Organized Crime filming, a lucky fan took an innocent photo that quickly went viral. 
"We were shooting in Brooklyn and an innocent bystander took a picture of me as I was stretching, or just kind of leisurely testing out the mobility of my hunches," Meloni said on the Fitness+ podcast Time to Walk (via People). The actor added the photo of his rear end, or as he says, his "asset," made its way online. And he became an internet sensation overnight.
What has Meloni said about the photo?
So how does Meloni feel about all the attention? He found it very entertaining. "[The photo] traveled the globe, and I was given the moniker 'Zaddy,' which I believe means an elderly gentleman with a certain patina of sexiness to them," he said on the podcast. 
As a TV star, Meloni gets his picture taken a lot. So the fact he commented on this particular incident certainly speaks volumes. He laughed about the whole ordeal. But his "first reaction was 'What the hell?'" Meloni continued," I also felt as though [fans'] response was almost their warm welcoming of Stabler back and me back in this role." 
Meloni chimed in on social media, too
As the comments about Meloni's backside poured in, he found other funny ways to reply to his fans.
One Twitter user asked why Meloni has "so much cake." The Law & Order star replied days after he turned 60. "big birthday(60), big boy(200 lbs), big cake," he answered simply. 
It's wonderful that Meloni found the whole situation as funny as everyone else did. Because let's face it — his alter ego, Elliot Stabler, may not have reacted the same way!