'Law & Order: SVU': Before She Was Amanda Rollins, Kelli Giddish Had Another Surprising Role in the Series
Kelli Giddish is an actor that has been in a variety of shows including in the soap opera All My Children, as well as The Burg, Past Life, and The Good Wife. But arguably her most recognized role comes in the form of playing Detective Amanda Rollins in the hit NBC series Law & Order: SVU. However, it might surprise fans to know that the actor actually appeared in the series once before.
Who is Detective Amanda Rollins?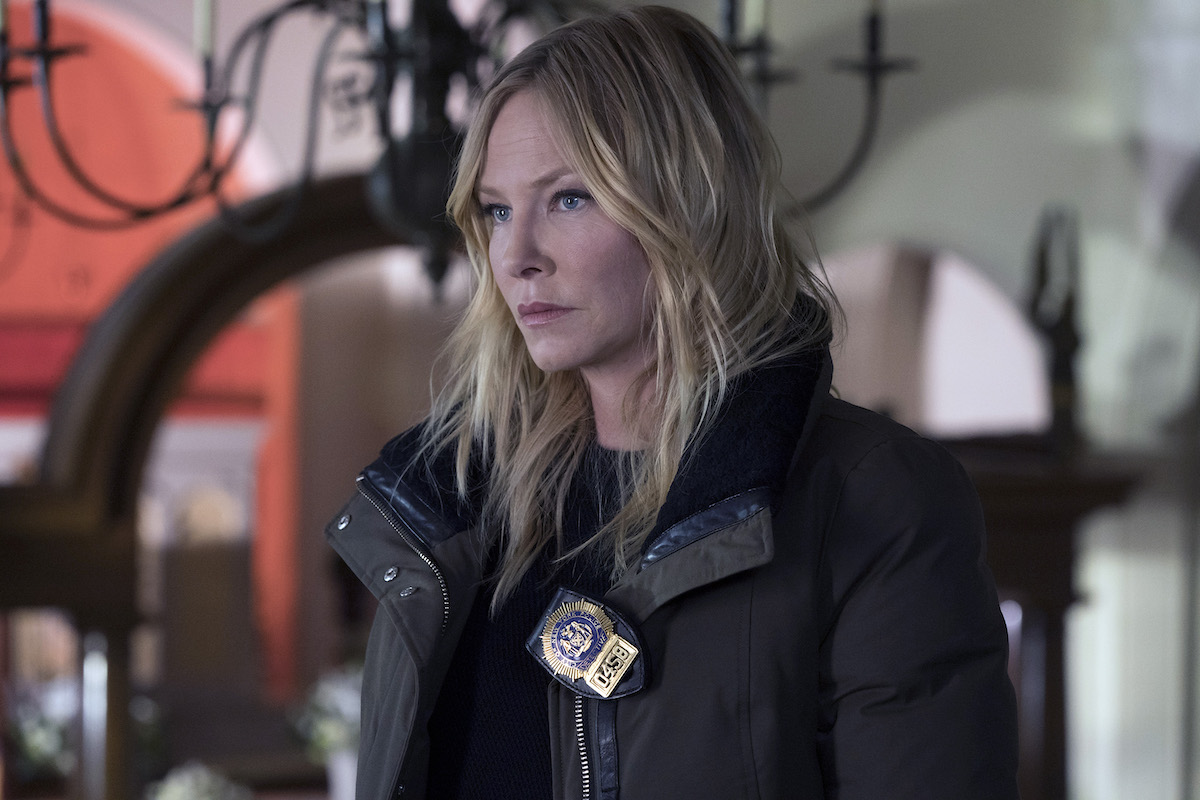 Detective Rollins joins the SVU squad in season 13 in 2011. She's from Georgia originally, and she was a detective working in Atlanta at one point. She's had problems with gambling in the past, and she's dealt with some major drama involving her sister, Kim (Lindsay Pulsipher), on more than one occasion. Despite that, Rollins has settled into her role as a seasoned detective, and she is a hardworking single mother to two daughters named Jessie and Billie.
Before she was Amanda Rollins, Kelli Giddish had another surprising role in the series
But the actor who plays Rollins once had a very different role in the show. In season 8, episode 12, she plays Kara Bawson in "Outsider." In the episode, a woman named Ming Hao (Tiffany Pao) is sexually assaulted. Detective Odafin "Fin" Tutuola's (Ice-T) son, Ken Randall (Ernest Waddell) is working as a resident assistant at Hudson University where Ming goes to school, and he helps to persuade her to talk to his dad about what happened to her.
Giddish plays another victim of the serial rapist Fin is searching for. While setting up for her exhibit at the SOHO Edge Gallery, Kara is sexually assaulted by the same man who attacked Ming. She tells Fin that she had the music turned up, so she didn't hear him. He had a bandana on, and Kara didn't get to see his full face as also had a hood on and sunglasses. Kara's father is Tom Bawson (Mark La Mura), a notable real estate developer, and as Fin describes her, Kara is a "socialite" that "dabbles in the art world." She's been photographed more than once in the newspapers, which is where the man who assaults her sees her.
Fin teams up with Chester Lake (Adam Beach), who is at this time working the Brooklyn division. He'll be his partner eventually, but for now, this is their first case together. Lake recognizes that some homicides in Brooklyn are being committed by the same person sexually assaulting women in Manhattan. They make a connection to all the victims through a man named Dr. Rankesh Chanoor (Navid Negahban). But it's actually his son, Henry Chanoor (Kal Penn), that is behind the crimes. He leaves a scrapbook with newspaper articles in regard to his heinous crimes in his father's office. His father gives him up based on his handwriting found in the scrapbook. 
Henry works as a janitor at his father's clinic, and that's where he came into contact with some of the victims. His mother helps him escape, and he even appears on the morning news on a radio station mocking the police saying they will "never find" him. Henry didn't feel appreciated by his father, and he felt overshadowed by his sisters.
However, Lake recognizes a whistle in the background from a recycling plant, and figures he's probably at the docks trying to get on a ship. They find Henry on a ship before he can leave the country, and Lake tries to take the place of a boy Henry holds a knife on. But Fin shoots him in the shoulder just as he goes after Lake, and he's taken into custody.
This isn't Giddish's only other appearance in a Law & Order show. She has also had a role in an episode of Law & Order: Criminal Intent before, so she clearly knows her way around the L&O universe.