'Law & Order SVU': Why Benson and Stabler's Reunion Won't Feel Satisfying
Law & Order: SVU fans can't wait to see Christopher Meloni return to the long-running TV franchise with his new series, Law & Order: Organized Crime. Before the first episode, the show will crossover with SVU, reuniting Meloni with his long-time co-star, Mariska Hargitay. 
Fans have waited a decade to see what an Olivia Benson and Elliot Stabler reunion will look like. But according to Meloni, it may not feel as satisfying as some might hope.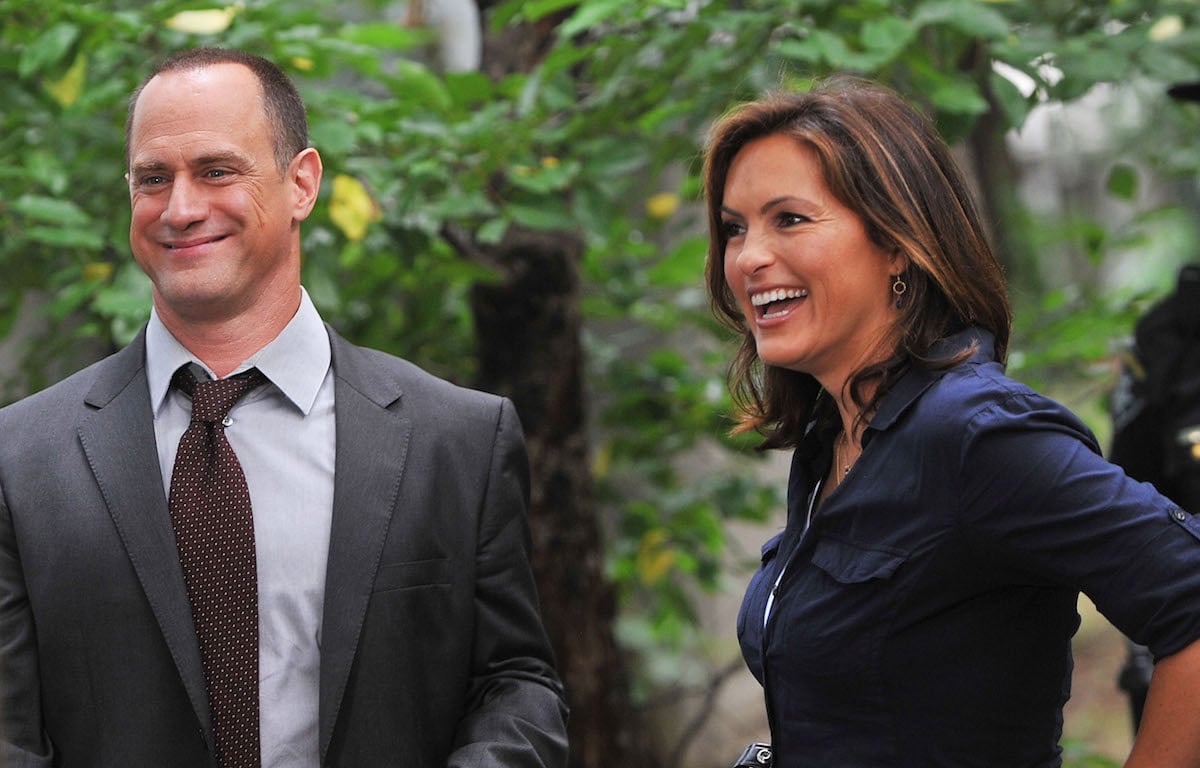 Benson and Stabler's reunion on the 'Law & Order: SVU' and 'Organized Crime' crossover will be complicated
When fans last saw Benson and Stabler together, the NYPD partners parted ways without a proper goodbye. Unbeknownst to Liv, he put in his papers. And when she finally learned of his departure from SVU, she broke down in tears.

Since then, Olivia has been kidnapped twice, held hostage, become a Sergeant, and adopted a son. And through all her ups and downs, Elliot was not there to support her.
After 10 years apart, the two will reunite on the Law & Order: SVU and Organized Crime crossover episode. And in a recent chat with TV Line, Meloni suggested the reunion won't be as heartfelt and happy as fans might expect. 
"Well, this is what I think about that: No one's going to be satisfied," Meloni said with a laugh. "I mean, it's such a long time. It is so many unanswered questions. I think there's such a great sense of abandonment and betrayal and a what-the-f–k-ed-ness of it all, that, you know, that wound is, you know, not going to… get its dressings all, you know, squared away."
What is 'Law & Order: Organized Crime' about?
According to Meloni, Law & Order: Organized Crime will be similar to SVU in how the crimes affect the detectives working the case. But unlike its predecessor, the show will focus on well-run criminal enterprises.
"These organizations are very sophisticated," he told TV Line. "They, very often, blend into and along with legitimate businesses. A lot of it is cyber stuff. But then it has to land somewhere, whether it's human trafficking or sex trafficking or drugs or, you know, manipulation of elections. You know, nefarious deeds are all over the place, so we're going to hunt them down and bring them to justice."
Fans will get to see more of Stabler's personal life
Law & Order: SVU introduced viewers to Stabler's family and home life. Organized Crime will dive a little deeper into his personal situation, which Meloni reveals will be more complicated than seen before. 
"It's complicated," he told TV Line. "I'm not trying to be coy. It just, it really is — Complicated is good, and complicated is real. The audience will be exposed to moments that…well, some moments that they all have a relationship to. You know, me and kids, and me and wife, and me and complicated relationships."
Meloni will return as Stabler on the April 1 episode of Law & Order: SVU. His new spinoff series, Law & Order: Organized Crime, premieres the same night, on Thursday, April 1, at 10 p.m. ET on NBC.