'Law & Order: SVU': Carisi's Mom Actor Beverley D'Angelo Played a Different Character In Previous Seasons
Law & Order: SVU finally introduced Mama Carisi in the season 23 episode, "Promising Young Gentlemen." But longtime fans quickly noticed that Beverly D'Angelo, the actor who plays Dominick Carisi's mom, portrayed a completely different character in earlier seasons of the NBC series.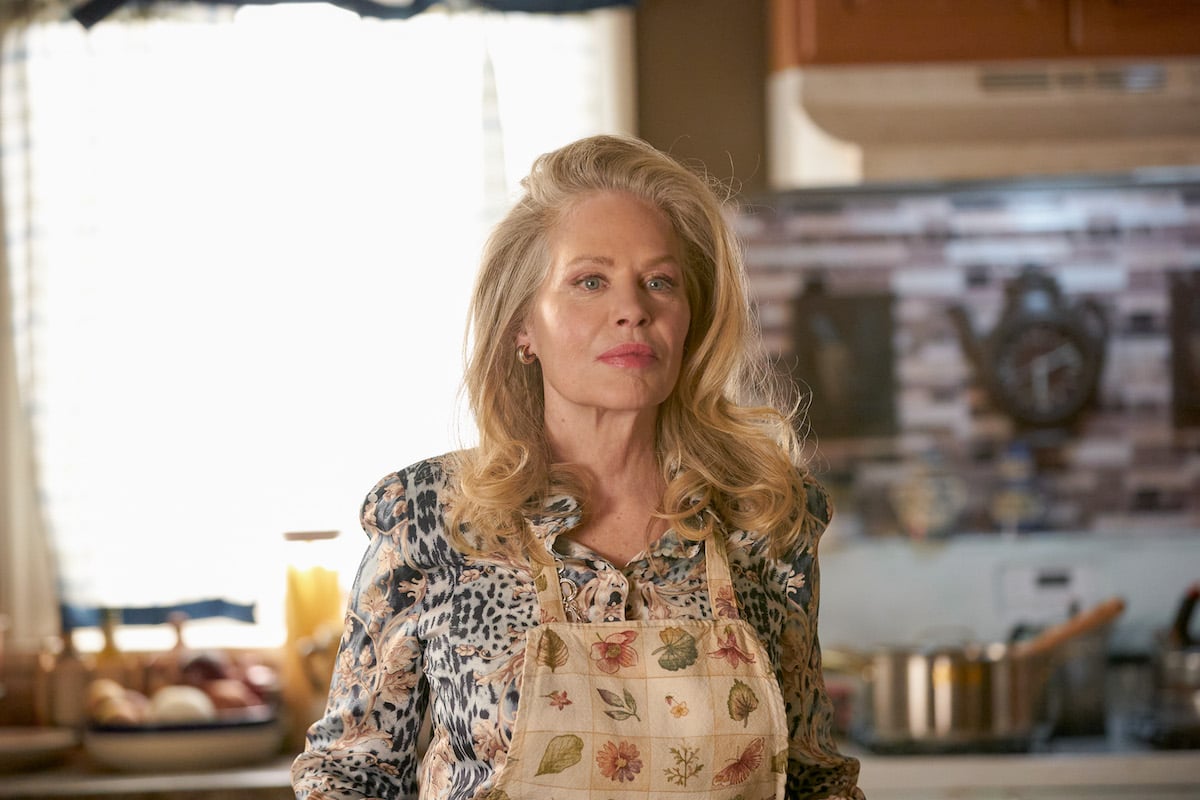 Viewers finally get to meet Carisi's mom on 'Law & Order: SVU'
Carisi (Peter Scanavino) joined Olivia Benson (Mariska Hargitay) and the SVU team in season 16 of Law & Order: SVU. And since then, he's mentioned his Catholic parents and upbringing. However, only Carisi's sister, Bella (Marin Ireland), and niece, Mia (Ryann Shane) have been seen on the show.
In a season 17 episode, Carisi mentioned that his mother prayed for Amanda Rollins (Kelli Giddish) when the detective started having pregnancy complications. And in season 21, he revealed that unbeknownst to his dad, his devout Catholic mom was pregnant with a fifth child, but secretly had an abortion that he helped her grieve through.
But in season 23, episode 15, Carisi takes Rollins to his childhood home to meet his family. While Papa Carisi is away fixing something for his daughter, the couple has dinner with Carisi's mom, Serafina (Beverly D'Angelo).
Carisi is nervous about whether Serafina will like Rollins. But she ends up being very welcoming, and it looks like she wholeheartedly approves of their relationship.
Beverly D'Angelo appeared as a different recurring character in earlier seasons of 'Law & Order: SVU' 
D'Angelo made her debut as Serafina Carisi in Season 23. But the actor isn't a stranger to the show.
She first appeared in Law & Order: SVU Season 5, Episode 6, as defense attorney Rebecca Balthus. D'Angelo's recurring character was featured in three episodes of season 5. And she later reprised the role in two installments of the ninth season.
D'Angelo is an Emmy and Golden Globe-nominated actor who earned critical acclaim for her performances in films like Coal Miner's Daughter, A Streetcar Named Desire, and American History X. She is also known for her portraying Ellen Griswold in Chevy Chase's National Lampoon's movie series.
'Law & Order: SVU' fans react to Beverly D'Angelo's return as Carisi's mom 
Law & Order: SVU fans were excited to finally see Carisi's Mom on the show. Some longtime viewers were thrilled the show brought D'Angelo back to take on the character. But others noted they couldn't help but remember her as Rebecca Balthus.
"[I] absolutely love Beverly D'Angelo," one fan wrote on Reddit. "She has such a distinctive voice though, it's hard not to think of her other SVU character Balthus while seeing her as Carisi's mom." 
A few fans wished that the show would merge her old character with the new one, and make Serafina an attorney. "It would be cool if she was still the defense lawyer she played many seasons back," a Redditor suggested. "It would explain Carisi's law interest!" 
"She was such an iconic defense attorney in the early seasons," another Reddit fan added. "Wish they could somehow bring those realities together."
New episodes of Law & Order: SVU air Thursdays nights, at 9:00 pm EST on NBC.
RELATED: 'Law & Order: SVU': Stabler and Benson's Relationship Is Getting the White Glove Treatment