'Law & Order: SVU': Danny Pino's Return As Amaro Came With a Clever Quip to the Actor's Past
Actor Danny Pino returned to 'Law & Order: SVU' for the show's milestone episode. A subtle line by co-star Mariska Hargitay was a throwback to Pino's early career.
Some actors just have a certain look. It can mean they're constantly cast in similar projects and similar roles. For Danny Pino, that certain look seems to be a dedicated detective.
The actor starred as Detective Amaro on NBC's Law & Order: SVU for four years. He fit the role perfectly, and now he's made a reappearance in recent episodes. But before he was Nick Amaro, Pino was playing another, very similar detective, on a similar drama. The former actor even made a reference to his old gig on a recent SVU episode.
Danny Pino played a detective on 'Cold Case'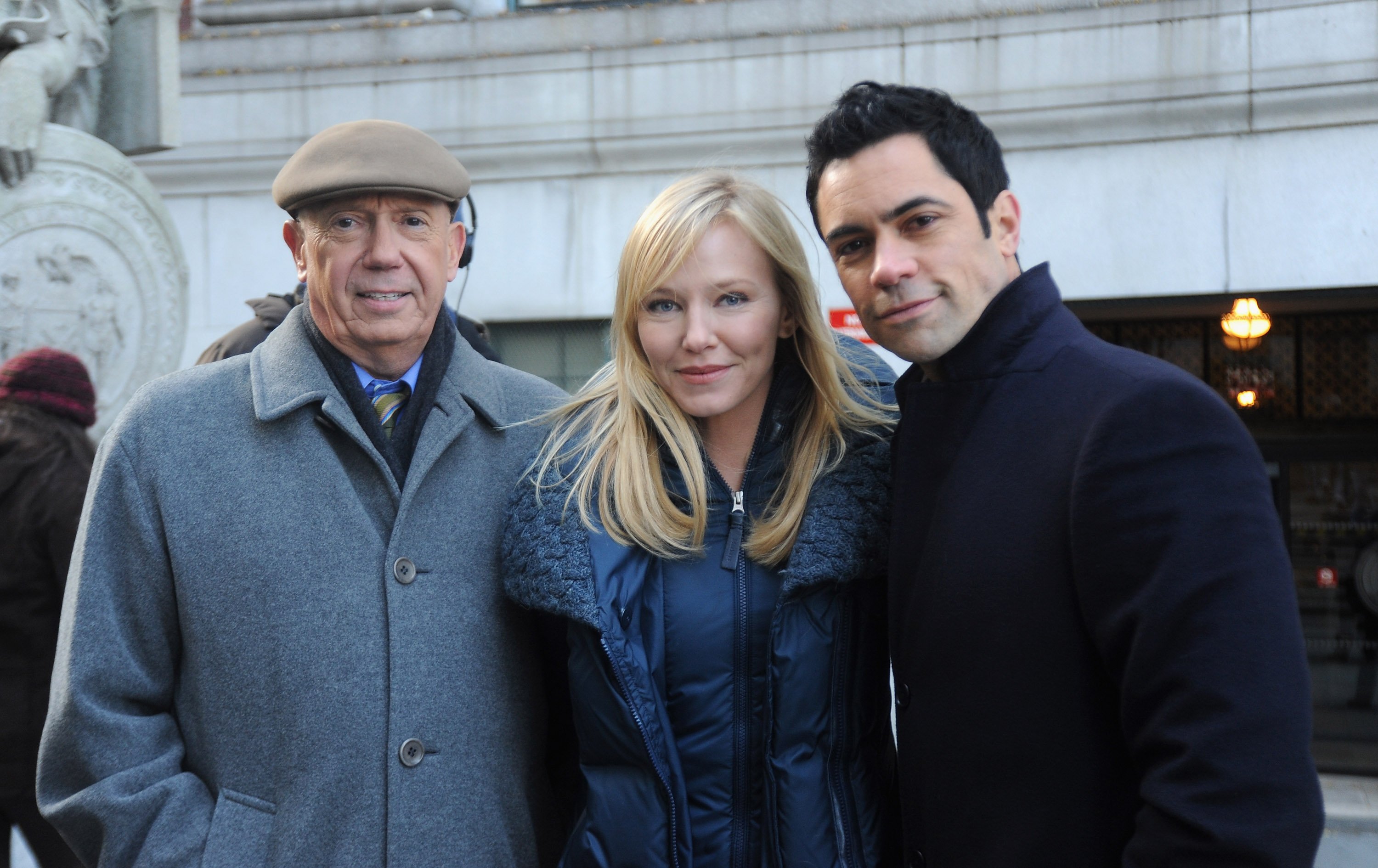 Fans love Detective Nick Amaro on Law and Order: SVU. He was the perfect SVU detective: His life was dramatic, and his dedication to helping victims was steadfast. Amaro had big shoes to fill, coming in after Detective Elliot Stabler, a Law and Order: SVU veteran, left the squad. The fact that Pino made such an impression is a testament to the actor's acting skills. 
Still, Pino didn't stay on the show for nearly as long as his predecessor. A lot of Law and Order actors spend decades with the series, but Pino left after four short years. It could be that Pino wanted to explore other roles since he was already experienced at playing detectives when he joined SVU. Before Law and Order, Pino played a detective on the hit show Cold Case. He played detective Valens for seven years. According to IMDb, Cold Case ended in 2010, and Pino joined the SVU cast in 2011.
Olivia Benson references Danny Pino's former role in the 500th episode of 'Law and Order: SVU' 
Most actors stay on Law and Order: SVU for a long time because, well, they can. The show is one of the longest-running dramas on television right now. It's a spinoff of the original Law and Order, which was on the air for 20 years.
For the 500th episode of Law and Order: SVU, some fan favorites returned, including Nick Amaro. He was joined in the landmark episode by the venerable Captain Cragen. Dann Florek has been playing the character since 1990, when he appeared as the captain on the original Law and Order series, according to IMDb. 
Although Pino doesn't have the same history with the show as Florek, he does have the same history playing a detective, and Pino's old gig as an actor on Cold Case was referenced in the show. It is revealed that Amaro has taken a job investigating cold cases, and Captain Benson (Mariska Hargitay) tells him working on cold cases suits him.
According to Looper, fans went wild. They loved the call back to Pino's old role as Detective Valens, and the idea that things had come full circle for Amaro. 
Is Danny Pino back on 'Law and Order: SVU' for good?
Fans may have been excited to see Pino back on Law and Order: SVU, but he's not planning to stay. At least not now. Pino recently discussed his time on the show and his return for the 500th episode with ET. He says he'll "never say never" when it comes to showbiz, but he's not interested in making Law and Order a full-time gig at this time. 
Pino is currently starring in Mayans M.C. His role as Miguel Galindo is basically the opposite of his previous detective parts. He plays the villain in this show, which is a spinoff of FX's popular Sons of Anarchy. Miguel is the son of a cartel founder, and now leads the gang himself. It seems like Pino had enough of playing characters that follow the law, and wanted to give breaking the law a try.