'Law & Order: SVU': Did Season 21 Just Introduce Another New Detective for the Series?
After Law & Order: Special Victims Unit introduced Jamie Gray Hyder's Detective Kat Tamin earlier in its landmark 21st season, it seems like another new detective seems poised to have a major role in the show as well.
Introduced in the most recent episode, will Sergeant Hasim Khaldun, portrayed by Ari'el Stachel, be a part of the show for the long run?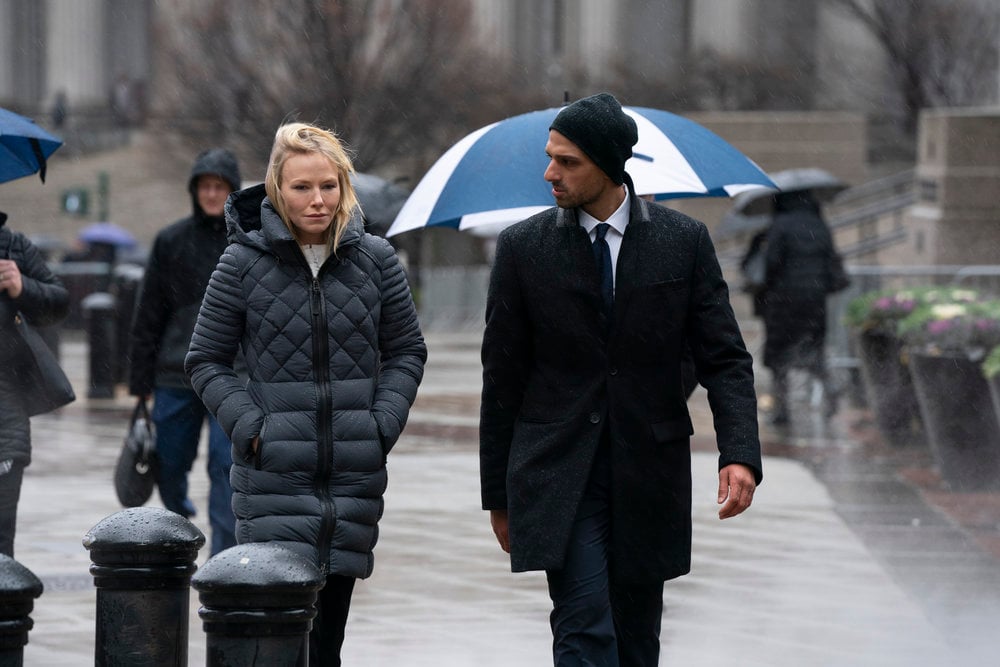 Ariel Stachel and his real-life commonalities with Detective Khaldun
Stachel is an actor who has appeared in television shows, films, and stage productions. In 2015, he guest-starred on Blue Bloods and Jessica Jones before landing one of the roles in the Broadway production of The Band's Visit.
For his work in the play, Stachel won the 2018 Tony Award for Featured Actor in a Musical.
Stachel has a role in the upcoming film Zola, which premiered at the Sundance Film Festival in January and will be released in theaters this summer via A24.
Stachel's character, Hasim Khaldun, is a sergeant who is an NYPD transit officer. Stachel is Yemeni Jewish in real-life and the character of Khaldun is Jewish and Muslim.
The character stated in his first episode that he was ashamed of being Arab after 9/11 and passed for being Black in Brooklyn. This is something that Stachel did in real-life. He said, "In third grade, someone told me I was too black to be Jewish. In sixth grade, I switched to a public school, with maybe nine students of color there out of 900. I started to see that I was perceived as black, so I re-created my identity as an African American; all my friends were black."
Will Hasim Khaldun be a long-term character on 'Law & Order: SVU'
It is unconfirmed if Khaldun will be a major character, but at the moment, it is clear that he will appear in several more episodes over the course of the season.
To commemorate his first episode of the show, Stachel wrote a post on Instagram which insinuates that he'll at least be around for a little while. "Y'all. My journey as detective Hasim Khaldun on Law & Order SVU starts tonight at 10pm. Catch me throughout season 21. I'm especially grateful that they've incorporated elements of my culture to this role, but also let me be American. No accent. Just a guy who happens to be brown," the caption reads.
It is possible that he could be like Hyder and get promoted to series regular. This would make sense because SVU still has one of its smallest main casts in years.
Law & Order: Special Victims Unit airs Thursdays on NBC.