'Law & Order: SVU': Fans React To Christopher Meloni's Photo of Elliot Stabler's Iconic Tattoo
It looks like Christopher Meloni will be back in all his glory to play the fan-favorite Elliot Stabler soon. He's slated to return to Law & Order: SVU before the premiere of his own Law & Order spinoff called Law & Order: Organized Crime.
Meloni recently posted some photos that have fans excited for his return to the franchise. In one, he shows off Stabler's iconic tattoo.
Christopher Meloni will return to 'Law & Order: SVU'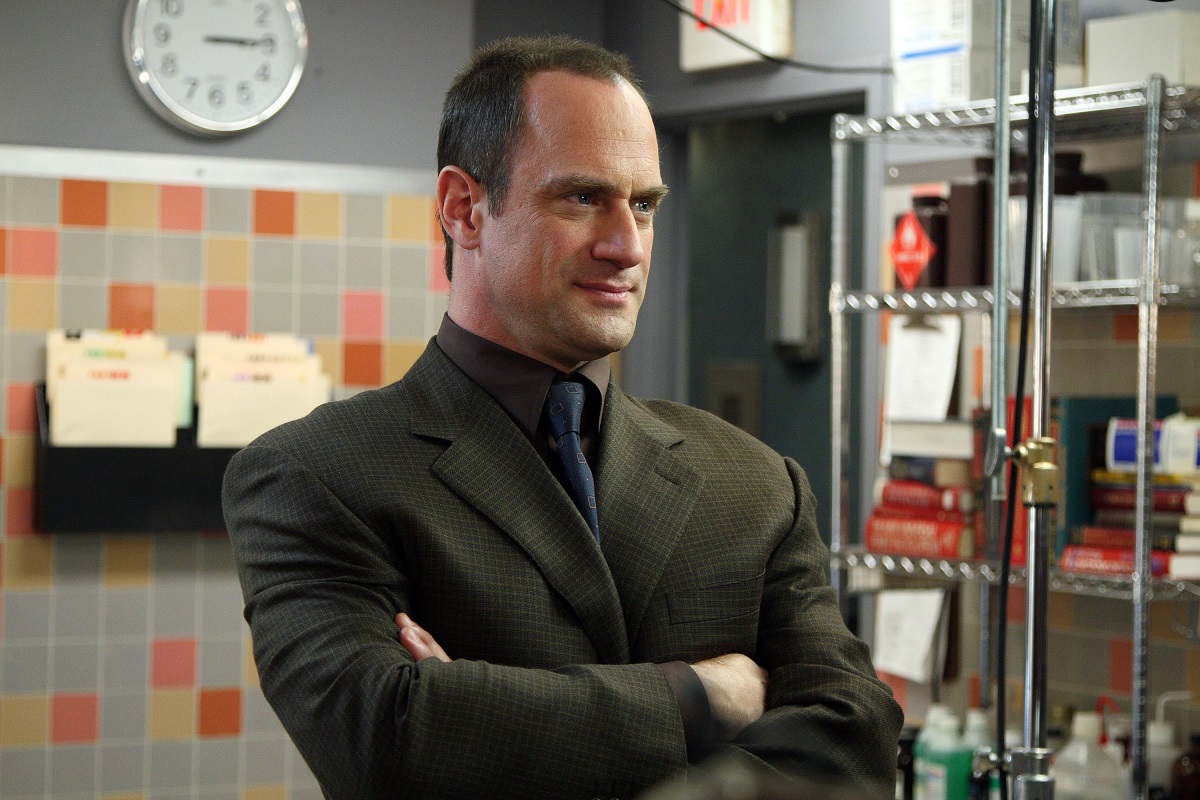 For 12 seasons, fans got to know the strong personality that is Elliot Stabler. He worked alongside his long-time partner, Olivia Benson (Mariska Hargitay) for 12 seasons, but Meloni left before season 13 because of a contract dispute.
The character is also getting his own spinoff, Law & Order: Organized Crime, that will be 13 episodes long and debut in 2021. Stabler's back after suffering "a devastating personal loss," according to NBC. He'll be at the helm of the organized crime unit, so it will be nice to see Stabler take charge once more.
Here's the rest of NBC's description: "However, the city and police department have changed dramatically in the decade he's been away, and he must adapt to a criminal justice system in the midst of its own moment of reckoning. Stabler will aim to find absolution and rebuild his life while leading an elite new task force that is taking apart the city's most powerful crime syndicates one by one."
But before Meloni makes his way to Organized Crime, he will return to SVU. Both Mariska Hargitay and showrunner Warren Leight shared images of a recent Zoom meeting in which Meloni also participated along with the actors and team from SVU. Ice-T, Kelli Giddish, Peter Scanavino, Jamie Gray Hyder, and Demore Barnes were all there for it.
"Well…that happened…" Hargitay captioned the post in Instagram.
Christopher Meloni recently teased his return to 'SVU'
A few days ago, Meloni shared some photos teasing Stabler's return to our screens. In one image, he shows off his forearm with Stabler's iconic USMC tattoo. Stabler is a former Marine, and he has the official emblem of the United States Marine Crops in the form of an iconic tattoo, and fans can see a great shot of it in the post.
"#firstdayofschool," Meloni captioned his post on Instagram. But he shared an additional photo as well with his daughter, Sophia, while on the set for the series. "Get to work with my girl- #BestDayEver," he captioned the post on Instagram.
Fans react to Meloni's photo of Stabler's iconic tattoo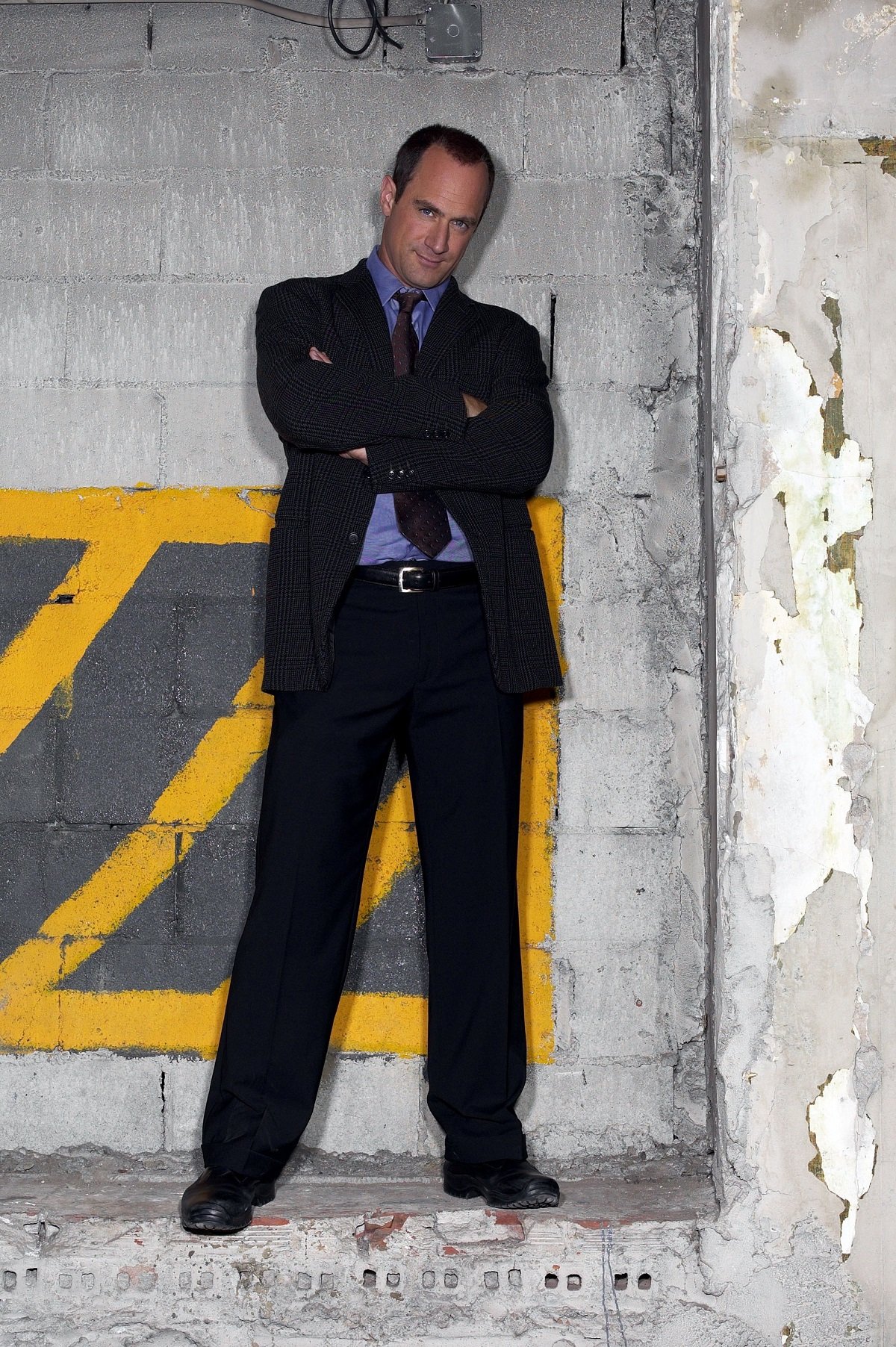 Fans are elated from the images, and they didn't hold back their excitement at seeing Stabler back again in his own element. On the post of Stabler's tattoo, a number of fans commented with their thoughts. Quite a lot of people tagged others in the comments to share the good news, and fans are more than excited at the prospect.
One fan claims it's "The best news of 2020!!!"
Another made a comment about Stabler's habit of rolling up his shirtsleeves. "Daddy Stabes rolling up the shirtsleeves…🔥," they said.
Other fans welcomed Stabler back, and the mood is definitely positive. "Welcome back Stabler!!!! Welcome home Chris!! 💜💜💜," someone said.
"He's back," a fan wrote. "Stabler's back and he's ready to serve 2020 some justice."
While another said, "Elliot is back 💖💖💖."
One fan admits to "literally screaming," and we're right there with them. "Omgg!! Literally screaming Lol so freaking excited!!! I seriously cannot wait!! 😘😘😘," they wrote.
"That's an Elliot Stabler tat if I ever saw one. 😍 If you tell me different, we can't be friends ⚖️," a fan commented.
While another fan is pretty sure the tattoo is Stabler's as well. "That's a Stabler tattoo I know it," they wrote.
Another fan used just one word to describe the situation: "BADASS!"
An Instagram user congratulated Meloni on his return to the series. "He's baaaaaaaaack! @chris_meloni Congratulations maaaaan!!!🎉🎊🍾," the fan said.
Fans are clearly excited to see Christopher Meloni as Elliot Stabler again. He will return to SVU in season 22, and it can't happen fast enough.