'Law & Order: SVU': Fans Reveal Whether They'd Watch the Series 'Without' Olivia Benson: 'Sure, Because I Like the Premise of the Show, but I Would Miss Her!'
Law & Order: SVU is a highly popular show, and it has been since it first took off in 1999. Throughout all that time, and even going into season 23, the character Olivia Benson (Mariska Hargitay) has been there. She's become an integral part of the show. Fans recently weighed in on whether they'd continue to watch the series "without" Benson.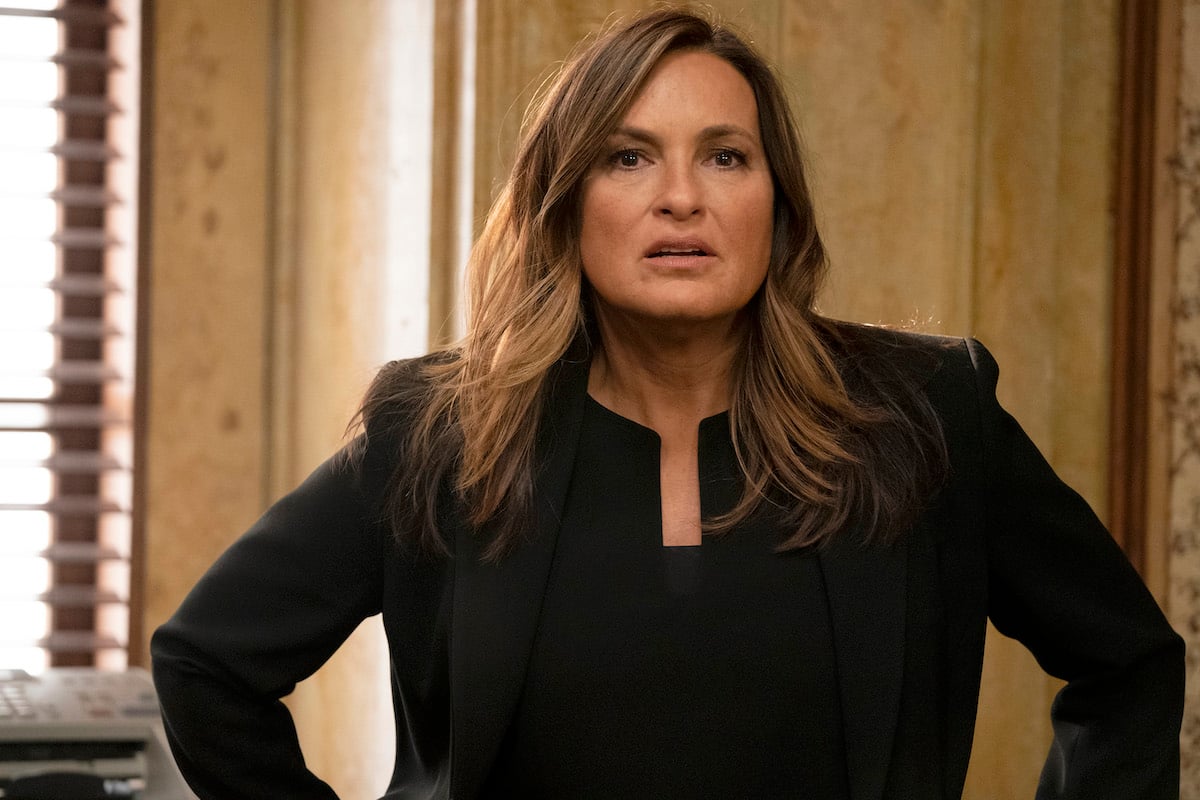 Olivia Benson in 'Law & Order: SVU'
Benson started off as a detective in the Special Victims Unit, and she's learned a lot and has seen even more. Benson has gotten justice for numerous survivors over the years, and it's definitely changed her as a person. She goes above and beyond for survivors, which is a high point when dealing with such hard subject matter. She worked her way up the ranks from detective all the way to the Caption of the squad we all know and love today. She genuinely cares about the people her squad helps, and she's a major asset to the NYPD.
It's hard to imagine the show without her, as she's a major part of it. The series even focuses on her life outside work as well. Some fans watch the show only to see developments when it comes to Benson, and who can blame them? She's a fan-favorite character spanning more than two decades.
'Law & Order: SVU' fans reveal whether they'd watch the series 'without' Olivia Benson
RELATED: 'Law & Order: SVU': Detective Olivia Benson Once Went Undercover at a Rave
Fans have been known to talk about the series. On August 24, 2021, a fan on Reddit made a post titled, "Hypothetically speaking: Would you watch SVU without Olivia?" They continue in the post, "I wouldn't. Liv and Fin are the only characters keeping me interested."
Numerous fans weighed in with their thoughts on the matter. Fans have mixed opinions about the whole thing, but the majority of people would still watch it.
One fan would at least "give it a chance," although they don't think they "would stay interested." They also add, "Like her or not, she IS the show."
Another fan admits they "probably would" watch the series without Benson. "I probably would but if Mariska were to leave, I'm sure most of the fanbase would too," they said.
1 fan would still watch, but they 'might stop' if they 'didn't like the new characters'
A fan would also watch the series still. However, if one character leaves, it means other characters are bound to pop up in their place. The fan put out the possibility of stopping if they didn't like "new characters."
"I definitely would keep watching," the fan added. "I might stop if I didn't like the new characters it would lead to, but I wouldn't stop watching just because one character leaves."
Yet another would also watch, but they admit they would "miss" Benson, which is understandable. "Sure, because I like the premise of the show, but I would miss her!" the fan said. "It would be interesting to watch the show with a whole new squad."
Some fans wouldn't watch 'SVU' anymore
However, some fans had different opinions, and wouldn't watch the series without Benson. "At this point, SVU is Olivia, I wouldn't," a fan admits they wouldn't watch it still.
Another fan tends to agree. Things would certainly be different. "No," a fan said. "It would not be the same."
One fan says Benson "brings the light," and she definitely does with all the hard subject matter. The fan admits Benson is actually the reason they still watch the series.
"No way no how," a fan admitted. "These cases they do on the show get really dark sometimes. Olivia/Mariska brings the light. She is the only reason why I still continue to watch. At the same time, the show has gotten boring and uninteresting. It's always the same thing like and Mariska is the only thing keeping it going…"
Fans have different opinions when it comes to if they'd still watch SVU "without" Benson. However, the majority of people would continue to watch the show still.