'Law & Order: SVU': Fans Weigh in on Their 'Favorite Post-Stabler Character'
There are a lot of memorable characters in Law & Order: SVU. Fans weighed in on their "favorite post-Stabler character" in the series. We have all the details with the results and what fans said.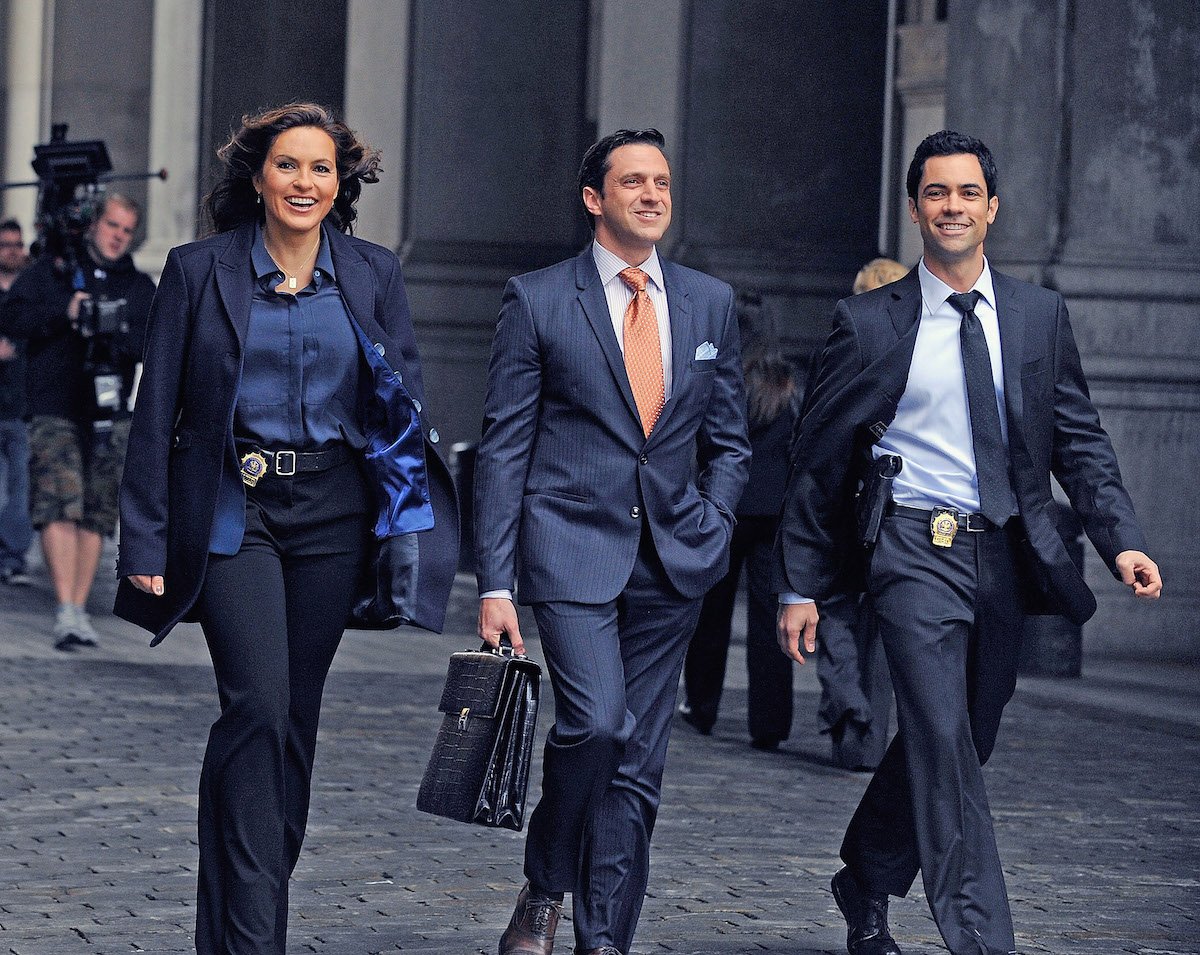 Fans weigh in on their 'favorite post-Stabler character'
Detective Elliot Stabler (Christopher Meloni) never returned for season 13. The actor who plays him, Christopher Meloni, left the show because of a contract dispute. After he left, a number of characters came and went from the series.
On April 11, 2020, a fan posted a Reddit poll titled, "Favorite Post-Stabler character?" The author wrote, "Which new character from season 13 onward do you most like? I think the only one I'm missing from the poll is Peter Stone. I figured he'd be the least popular, but apologies if you would have wanted to vote for him. For me it's Barba hands down. He was such a fantastic prosecutor, and I loved his sass and his relationship to Benson."
RELATED: 'Law & Order: SVU': Fans Discuss Olivia Benson and Elliot Stabler Ending up Together: 'I Really Really Hope They Don't'
The results were between Rafael Barba (Raúl Esparza), Amanda Rollins (Kelli Giddish), Nick Amaro (Danny Pino), Dominick Carisi Jr. (Peter Scanavino), Katriona Tamin (Jamie Gray Hyder), and Mike Dodds (Andy Karl). 324 people voted in the poll, and the results are quite eye-opening. Rafael Barba is the clear winner with 183 votes. He's the only one who broke over 100 votes. Next up is Dominick Carisi with 79 votes. The rest of the results are much lower, with Nick Amaro with 32 votes, Amanda Rollins with 18 votes, Mike Dodds with 11 votes, and Katriona Tamin with only 1 vote.
Fans also commented with their thoughts
Some fans chose to comment with their own thoughts as well. Fans have different opinions, which is to be expected. Some mentioned Rafael Barba, who was an ADA. Recently though, he was a defense attorney in the show.
"Barba for life!!" a fan said. "That's my guy for real ✊🏽."
However, one fan wrote, "This isn't fair. Everyone likes Barba."
Other fans include Barba as well along with others. "Barba and Amaro for me," one fan said.
For one fan, it's between Barba and newbie Detective Tamin who's been on the series since season 21, and Detective Rollins, who has been on the show since season 13. "Barba, Kat, and Rollins," said another fan.
"Barba and Carisi," another fan weighed in, while another fan says, "Barba and Kat."
One fan is "stuck" when it comes to Detective Nick Amaro, who was on the show from season 13 to season 16, and Sergeant Dodds, who died in a sad set of circumstances. "I'm stuck between Amaro and Dodds," a fan said.
A fan likes Carisi, who was a detective and is now the ADA. "I like Carisi," they said.
A fan prefers Amaro over Carisi. "Amaro > Carisi," they said.
While one fan wonders, "Who is out there voting for Rollins?" She's been a part of the show for a number of years, and she has found her place on the squad. They also add, "She's the worst."
Rafael Barba takes the cake in this poll on Reddit when it comes to fans' "favorite post-Stabler character" in the series Law & Order: SVU.