'Law & Order: SVU': Here's What to Expect From Season 22, Episode 8
For 22 seasons, Law & Order: SVU has kept us on the edge of our seats. We've watched the detectives get justice for survivors, and we'll see more of that in the next episode. Season 22 has been full of guest stars and many surprising outcomes. What will the next episode bring? We have all the details you need to know about season 22, episode 8 of SVU, which is going to be packed with cases.
What to expect from 'Law & Order: SVU' Season 22, Episode 8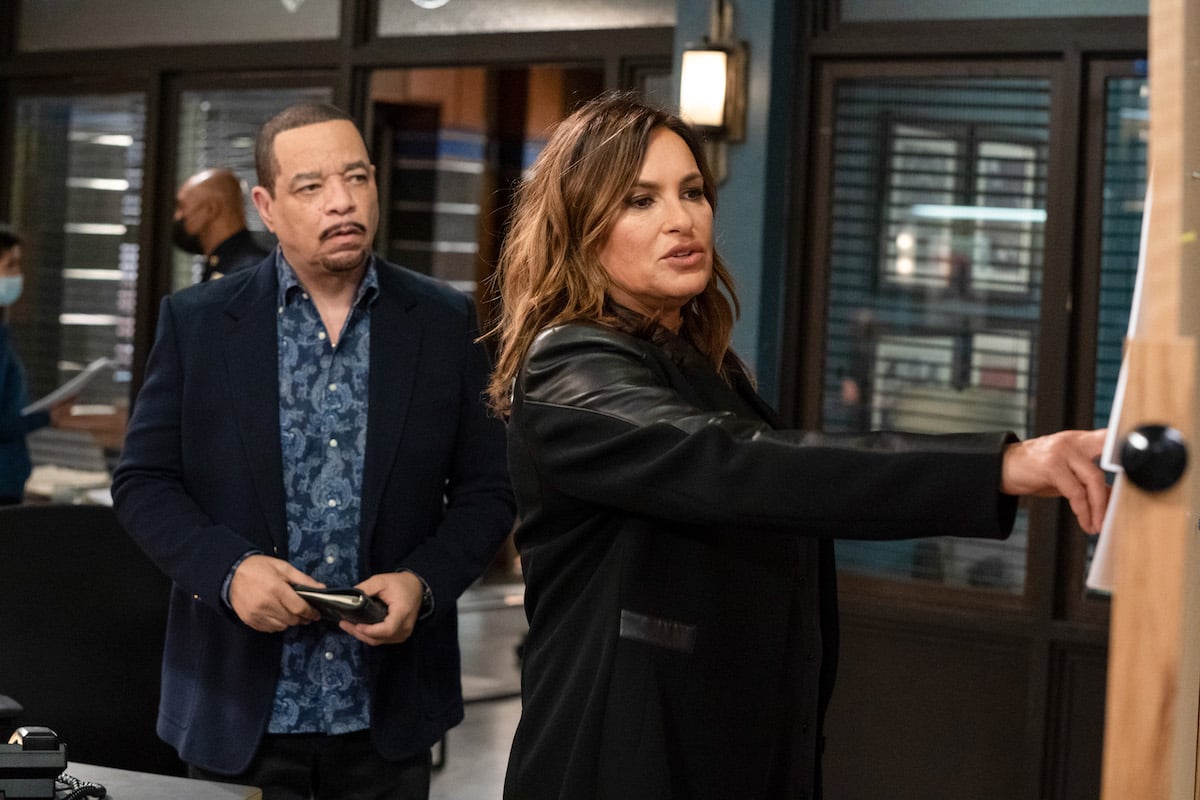 The next episode will premiere on Thursday, February 25, at 9 p.m. EST. Episode 8 is called "The Only Way Out Is Through." Here is the official synopsis: "Benson helps two sisters get closure from a harrowing childhood assault. Kat's cousin reaches out for help."
There will be several guest stars in this episode as well that include Jane Bruce, Nicola Rossi, Sydney Elise Johnson, and Crystal Lucas-Perry, according to What2Vue.
These are the types of episodes that make SVU so powerful and moving. Benson and her detectives are in their element when they can help survivors move on from what happened to them and face their pain while getting justice at the same time. Hopefully, it will have an uplifting ending.
There's a promo trailer for the upcoming episode
RELATED: Which 'Law & Order' Show Was the First in the Franchise?
There is a new promo trailer for episode 8, and it's something fans will want to see. It starts with a woman saying, "I need to face the man who's been in my head my whole life."
Another survivor admits it has been several years, and it's a struggle for her. "It's been seven years," she says. "I'm hanging on by a thread."
Next, we get to see Officer Kat Tamin's (Jamie Gray Hyder) cousin, who looks just like her, by the way, telling a guy that she "said stop." He tells her that he "didn't hear that." 
It sounds like this episode will be split between different cases, so there's going to be a lot to unpack in a short amount of time. "You took my childhood," one of the women says, and another reveals, "He tried to destroy me. But I'm still whole."
"3 victims take back their power," the words flash across the screen during the promo. This is a good sign, as it means the survivors will probably get justice. It sounds like this episode will be packed with a lot. Instead of focusing on one victim, there are three in the spotlight this week, all with different stories. The detectives will work diligently to help each of them, and it sounds like they will. Fans can tune in for the episode on Thursday, February 25 at 9 p.m. EST.
Hopefully, all of the women will see positive outcomes before the episode concludes. Season 22, episode 8 will certainly be worth the watch, but we'll have to see how things actually play out for everyone involved.