'Law & Order: SVU': How Do Fans Really Feel About Detective Elliot Stabler?
If you've seen an episode of Law & Order: SVU, then chances are you've seen Det. Elliot Stabler (Christopher Meloni) or at least heard of him at some point. He was a major part of the series for 12 years before making a swift exit from the show. So, how do fans really feel about Stabler? Read on to find out.
Fans weigh in on Elliot Stabler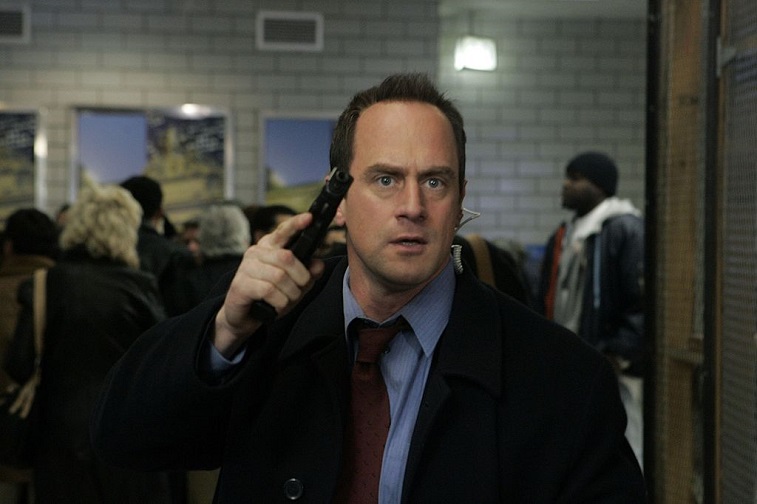 Numerous fans love Det. Elliot Stabler, but the love isn't as strong on Reddit. Fans seem to dislike many aspects of Stabler's personality, particularly the way he treats Olivia Benson (Mariska Hargitay), his partner, as well as some victims as well.
"Does anyone else think that Elliot Stabler is absolutely insufferable? He is constantly victim-blaming and making snide remarks and I have not been able to stand this man since season two," a Reddit user wrote.
Fans are conflicted when it comes to Stabler's victim-blaming. "Stabler was one of my favorite detectives. He only victim-blamed a few times, and he had good reason to," another Reddit user explained.
A user doesn't understand how people can say Stabler had any "toxic masculinity" at all. "I'm blown away that anyone thinks this and lol at the toxic masculinity comments. His dynamic with Olivia was the absolute peak of the show," they said.
Stabler had his 'good moments'
One fan is glad Stabler is gone even though he has his "good moments" on the series. "He had his good moments, but I'm glad I've finally reached season 13 and he's out. His toxic masculinity was definitely a problem and he was way too unstable to be a cop," another fan of the series wrote.
A fan seems to echo the same sentiments. "In my numerous rewatches, I've come to the same realization. Stabler had some good moments but he's mostly an ***. His character ran its course," they said.
A Reddit user doesn't think the character "aged well" over time. "He definitely was not written to last, he may have fit into the mold of decent characters when the show started and he has not aged well," the user explained.
Elliot Stabler makes some fans 'uncomfortable'
One fan actually said that Stabler made them "uncomfortable" while watching and they can't understand how someone like that could be allowed to be around survivors.
"He makes me really uncomfortable with a lot of his actions, how a man like him could ever get on something like SVU (like the unit in the show) is beyond me, I think he should not be allowed near people that have survived trauma," the viewer suggested.
Some fans have changed their minds about Stabler as time has gone on and they don't seem to like the character as much now as they once did.
"Liked Stabler when he was on the show, but didn't miss him when he left. Hate the character now after watching reruns. He had serious anger management issues, and he victim-blamed on more than one occasion," they explained.
Although Detective Elliot Stabler has many loyal fans, he isn't everyone's favorite, especially on Reddit. Many fans don't like the character or some of his characteristics.