'Law & Order: SVU': How Fans Hope the Reunion Will Go Between Olivia Benson and Elliot Stabler
I've been waiting for years to be able to report that Detective Elliot Stabler (Christopher Meloni) of Law & Order: SVU will be back on our television screens before you know it. Meloni will be playing Stabler again and fans are more than ready for it to happen. They've been calling for this for years, so it isn't a huge surprise.
Fans have been speculating about how the reunion between Stabler and his old partner Olivia Benson (Mariska Hargitay) might go. Read on to learn what viewers are saying.
An 'SVU' spinoff is coming with Elliot Stabler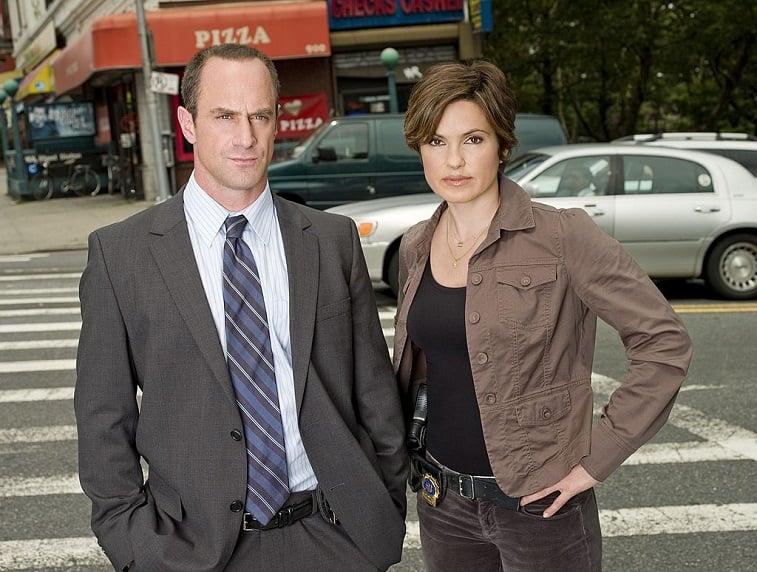 Stabler will be back in the Dick Wolf drama series that has been given a 13-episode order with NBC. The new spinoff will focus around an NYPD crime unit led by the one and only Elliot Stabler. This new series is the first to go through in a massive deal Wolf signed with Universal Television, according to Deadline. The new series could very well be part of the Law & Order franchise and therefore could include the iconic name in the new series.
How fans hope the reunion will go between Olivia Benson and Elliot Stabler
The show will be based in New York, which means it's likely that Olivia Benson could be doing a crossover or vice versa. It would be nice to see the two working together again and fans have been trying to figure out how that encounter might go. Fans don't take the situation lightly and they want it done right.
"I hope Olivia has a hard time reuniting with Stabler than what they did with Cassidy," a Reddit user wrote. "It didn't really affect her when she reunited with Cassidy as they weren't close and left off rocky. But with Stabler, Olivia's whole life changed. I don't want them being buddy buddy or just have a lazy makeup to appease the fans."
Another fan wants Benson to be upset because she hasn't heard from Stabler in years. A lot of time and anger may have passed between them, at least for Benson who was pretty much abandoned.
"Yes she needs to be ****** at him for never calling," another Reddit user said. "Something about him leaving NYC for all that time, maybe he climbed the ranks in another city because no way he was still in NYPD and they never had contact."
'Make it right'
People are hoping the moment is done right considering the long history the two had together as partners and friends. "I hope they make it right for Stabler and Olivia considering they have been partners for 12 years and had apparently no contact even after their long partnership. Not just another 'Hi,'" said another fan.
Other fans agree that they want this done right, even if it takes a few years to get the situation down. No rushing will be tolerated with eager fans who have been waiting for this to happen for years.
"I'd rather the writers take their time by even a couple years to get a reunion or crossover right instead of rushing it," a fan wrote.
People have a lot of feelings about the reunion that will hopefully happen between Elliot Stabler and Olivia Benson. They were partners for years, and fans are hoping for a reunion done right between the pair.