'Law & Order: SVU': How Mariska Hargitay and Peter Hermann Resolve Their Arguments
Mariska Hargitay and Younger star Peter Hermann met on the set of Law & Order: SVU. The couple had an instant connection and have been an item for almost two decades. What's the secret to their lasting marriage? They say they follow this one practice for resolving arguments. Mariska Hargitay says she's the opposite of …
Mariska Hargitay and Younger star Peter Hermann met on the set of Law & Order: SVU. The couple had an instant connection and have been an item for almost two decades. What's the secret to their lasting marriage? They say they follow this one practice for resolving arguments.
Mariska Hargitay says she's the opposite of Peter Hermann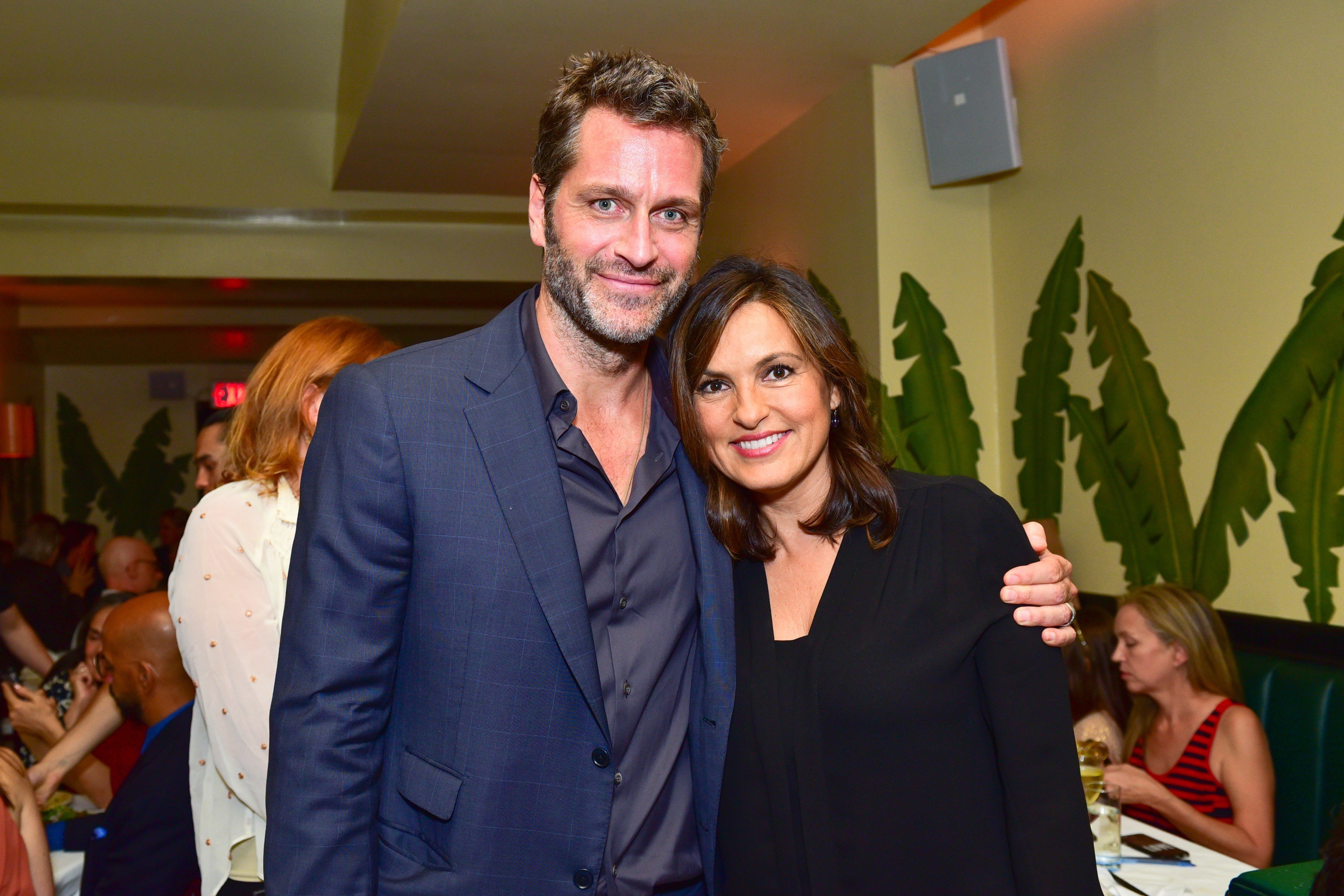 Hargitay says she and Hermann have different ways of approaching the world. This is the primary reason she says they broke up a few times before getting married. Hargitay noticed their differences even more shortly after they got married. The SVU star says Hermann is an extrovert and she's an introvert.
Just three days after they were married, Hermann says he innocently thought marriage would be easy. "It was about three days after the wedding and we were driving in a car, and I thought, I don't know why everyone thinks this is so hard," said Hermann during an interview with Phil Donahue and Marlo Thomas in the book What Makes a Marriage Work. "What are you talking about? We're killing this! It was so funny."
How Mariska Hargitay and Peter Hermann resolve arguments
Like most couples, Hargitay and Hermann have arguments. Hermann says they resolve their conflicts through humor. If they can laugh together after an argument, they know things are OK.
At some point after a fight, one of us will test the waters with a joke—about the very thing we were fighting about. It's like one of us says, 'I'm not saying I was wrong, and I'm not still insisting I was entirely right, but can we at least inch our way back toward the place where we laugh at stuff together?'

Once that happens, it's a pretty good sign that things are on their way to getting patched up. It's by no means a guarantee—the other person of course has the right to stay mad—but it's a good sign.

Peter Hermann, What Makes a Marriage Last
Peter Hermann says there are times when it doesn't take long to resolve a fight
Hermann says there are times after an argument when he just wants to stay mad and stew all day. However, the couple is so in tune that they sometimes laugh together before one of their arguments has a chance to linger.
"Like the other night, when we really had it out, and the next morning I was still fuming," said Hermann. "I was so determined to be mad at her the whole day. And then we looked at each other and just started laughing. Suddenly, all the air went out of the fight."
Peter Hermann says Mariska Hargitay loves him unconditionally  
Hermann says he and Hargitay laugh a lot. The actor says this is likely why he and his wife have been married for so long. They learned to laugh and find the joy in their relationship, even when times are challenging. For them, there's nothing like laughter to soothe the soul and help them start fresh.
 "I never thought that I would laugh this much in my marriage," said Hermann. "That is such a fundamental ingredient of who [Mariska is], this insistence on joy. And I think what sustains our marriage is that I know [Mariska] loves me in spite of who I am, and that is the definition of grace."
Follow Sheiresa Ngo on Twitter.