'Law & Order: SVU' Intentionally Kept Benson and Stabler's Sexual Tension Alive
Few series have been on the air as long as Law and Order: SVU has been. Part of one of the most successful crime series in history, SVU stars Mariska Hargitay, Ice-T, and a revolving cast of co-stars as the actors come and go.
For the first 12 years, however, Hargitay's Olivia Benson worked side-by-side with Christopher Meloni's Elliot Stabler. Yet, while the pair had sexual chemistry, they never actually got together. According to Meloni, this wasn't a mistake.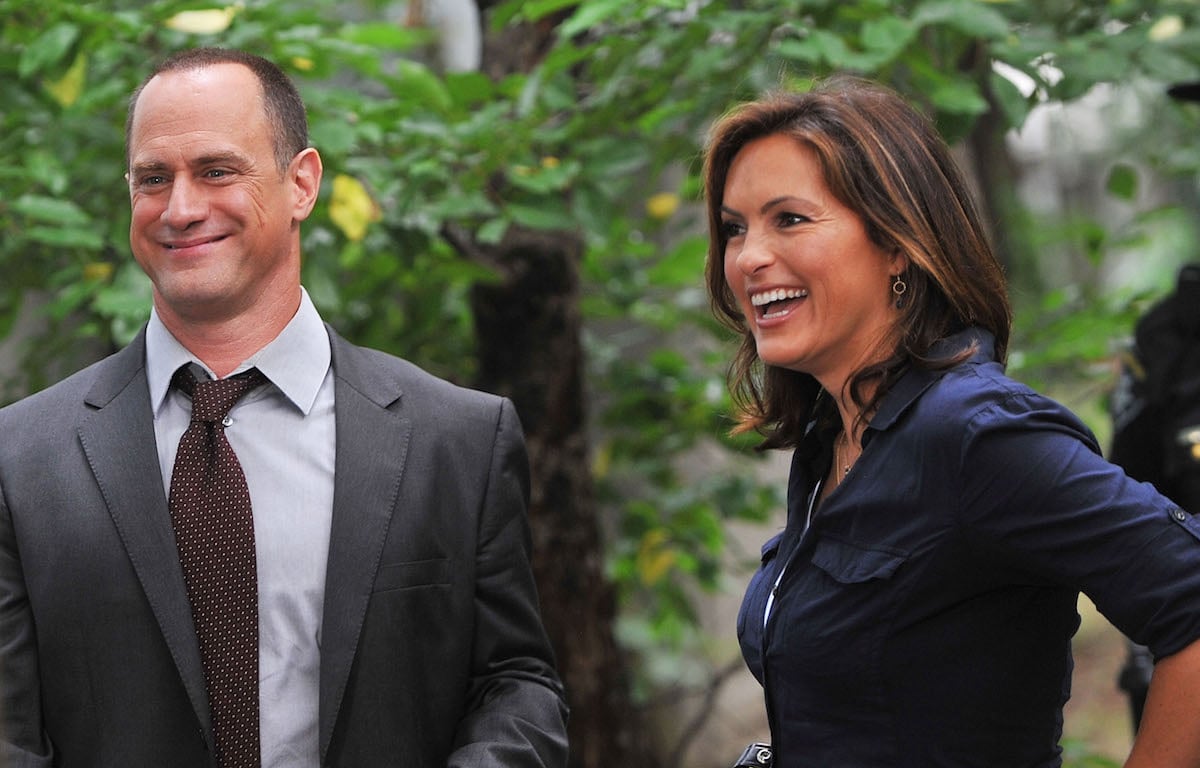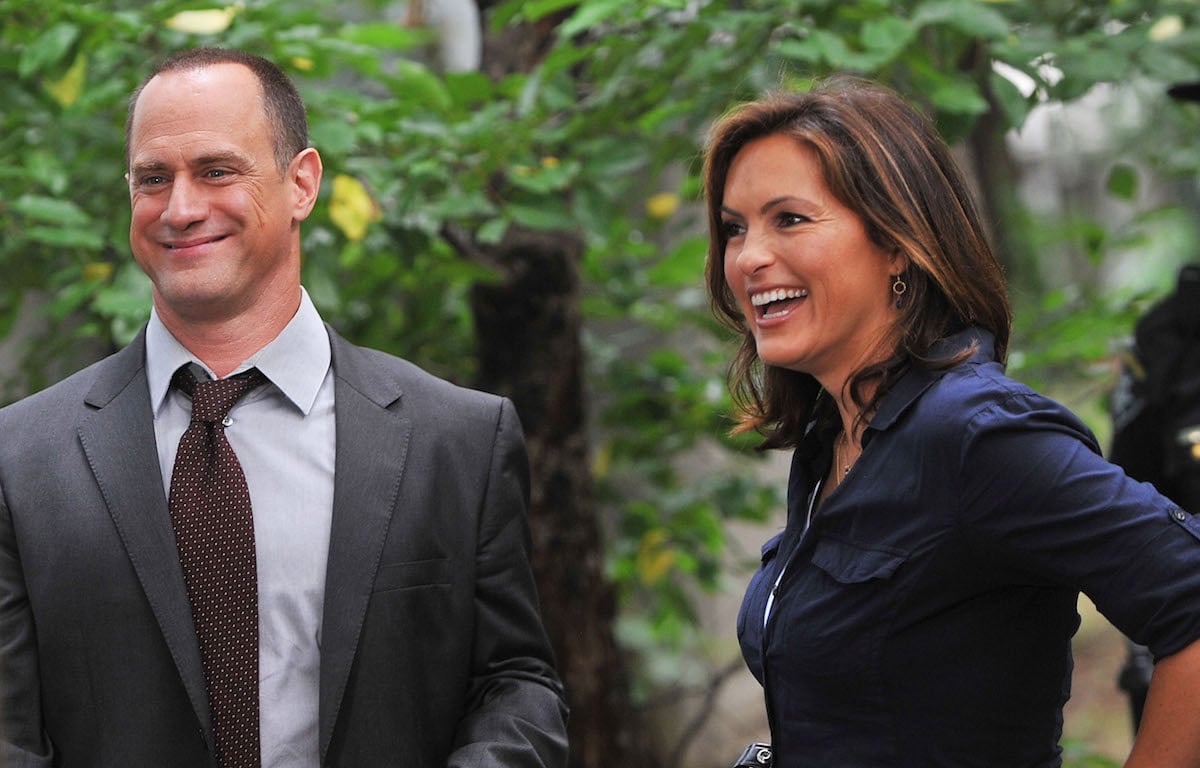 'Law & Order: SVU' has a cult following
Despite being a spin-off, SVU is the longest-running Law and Order franchise in Dick Wolf's massive television universe. While it focuses on sexual crimes, hate crimes, and other targeted crimes that often stem from inner bigotry, it is also about the people who cover them.
Hargitay's Benson has been there for 489 episodes, according to IMDb. Along the way, she's had several friends, lovers, and acquaintances cross her path. 
While Ice-T joined in season two and remains there until this day, however, the rest of Benson's circle has changed time and time again. Despite so many castmates coming and going, her relationship with Stabler remains the series' most substantial to date.
However, the relationship never crossed the romantic line and became all the more intriguing because of it. 
Who are Benson and Stabler? 
Benson has always had a heart of gold when it comes to the victims that she covers. This helps her do her job thoroughly. However, for a show that's been on the air for more than two decades, there have been more hiccups in the road.
For the first decade and change, she was side by side with Stabler, a married detective. While the pair hit it off and had overt sexual chemistry, the series never acted on it.
Stabler remained happily married through all of life's pitfalls. However, that didn't stop them from getting flirtatious with one another. According to Meloni, the trick was to keep them interested but distant. 
Christopher Meloni on the tension
In 2016, Meloni spoke with E! Online about his off-screen relationship with Hargitay compared to the on-screen one. According to the actor, who left the series in 2011, he and Hargitay had as good a relationship as any two co-stars could have. 
"She was always ready for anything new…There was always an unspoken shorthand to what we were doing. That makes it just so much easier and off camera as well," Meloni said. "There's a lot to be said for that when you're working with someone for 16 hours a day. You better get along when the cameras aren't rolling as well as when it is. That was priceless, I think, for both of us."
However, while Benson and Stabler had non-stop sexual tension throughout the series, the creators felt like letting them give in would change things for the worse. According to Meloni, that was a decision that was better for not only them as actors but also the show in general. 
"I think they always knew would be the death knell of that relationship," he said. "I think they needed to keep that line taut and very clear…Keep the tension, never cross it."
From Moonlighting to The Office, many series that hinged upon the will they or won't they of a relationship lost some steam in the eyes of fans when the stars eventually got into a relationship. While Meloni is gone except for occasional appearances, SVU remains as popular as it ever was. 
Meloni and Hargitay knew what the right thing to do with their characters, and with the producers of the show on board as well, it made the interpersonal dynamic between them as poignant as any hard-hitting case they showed. The show has been on the air for 22 years and shows no signs of slowing down.
Furthermore, Stabler will return to television in Law & Order: Organized Crime. However, the relationship boat has probably sailed.