'Law & Order: SVU' Is Renewed for 3 More Seasons and Fans Are Rejoicing
Law & Order: SVU has already made history as the longest-running live-action primetime series to date. Now it's doing the unthinkable after being renewed for another three whole seasons. Read on to learn more and see what fans are saying about the momentous occasion.
'Law & Order: SVU' is renewed for another 3 seasons
SVU has an enormous following and people can't imagine life without it. The mind behind the series, Dick Wolf, has signed a deal for SVU with studio Universal Television, according to Deadline. The deal also includes the renewal for another three seasons of the hit Chicago drama series.
"Dick Wolf has proven time and time again that he makes shows audiences love," explained Paul Telegdy, the Chairman for NBC Entertainment. "We are delighted, excited and proud that as part of this epic deal with Wolf Entertainment, NBC's loyal audience will know that their favorite shows have a certain future for the next three years."
Season 21 of 'SVU' is special for another reason as well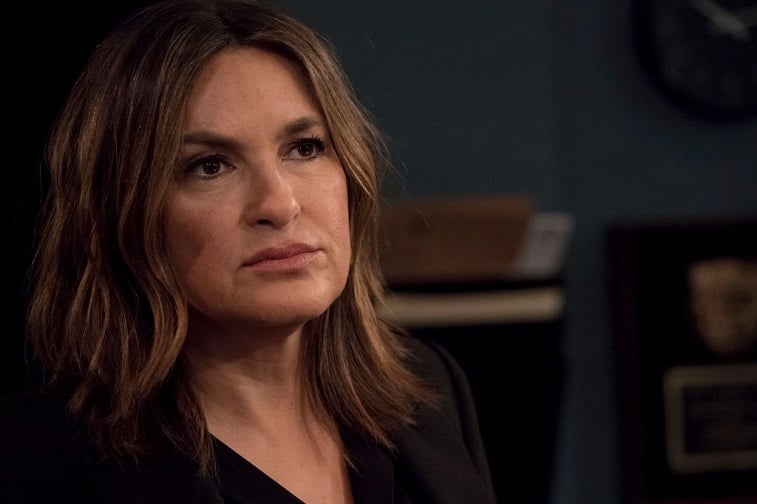 SVU may be the longest-running live-action primetime series, but it's also made Olivia Benson (Mariska Hargitay) the longest-running character in the same category. She's an icon and a role model for women everywhere. She's taken her time on the series and made it an instrument for positive change in the world. Fans love the show even more because of Hargitay if we're being honest.
Fans couldn't be happier about the renewal of 'SVU'
SVU is a show like no other with the most loyal fans around. They couldn't be happier at the news that their favorite show will be around for another three seasons. What could be better than more Olivia Benson?
Numerous fans wanted to thank NBC for the renewal of their favorite show. "Thank you NBC SVU is great," a Twitter user said.
"OMG!!! Season 22, 23 and 24!!! Three. More. Seasons," another user wrote.
One user created a hilarious saying that still has us laughing. "We're not DUN DUN yet. #SVU22 #SVU23 #SVU24," they said.
Another fan was hoping for a longer renewal period, but they'll take the three seasons as well. "All I am saying is that I have been promoting #SVU25 since last year. But I sure will take #SVU24 let's continue to make change @Mariska," a Twitter user said.
"This is probably the only show that will never get me bored," someone else admitted.
One fan is confident that they can take the series to 30 seasons. "You can go to 30 seasons. I have faith. Bring back Stabler," the Twitter user wrote. Numerous other fans agreed that Elliot Stabler (Christopher Meloni) should return, especially with three more seasons to fill.
"Bring Elliot back you cowards!" another user agreed.
People are seriously here for the renewal of their favorite series, Law & Order: SVU. There's still so much that the show can do and we can't wait to see what the series brings us in the future.