'Law & Order: SVU': Jamie Gray Hyder Talks About the Season 21 Finale
Fans can't seem to get enough of Law & Order: SVU's newest officer. Katriona "Kat" Azar Tamin is played by the beautiful and unique Jamie Gray Hyder who has quickly become a household name. She recently spoke with DailyMailTV about her role and the situation with season 21. Read on to learn about what Hyder had to say.
'Law & Order: SVU' stops production amid coronavirus concerns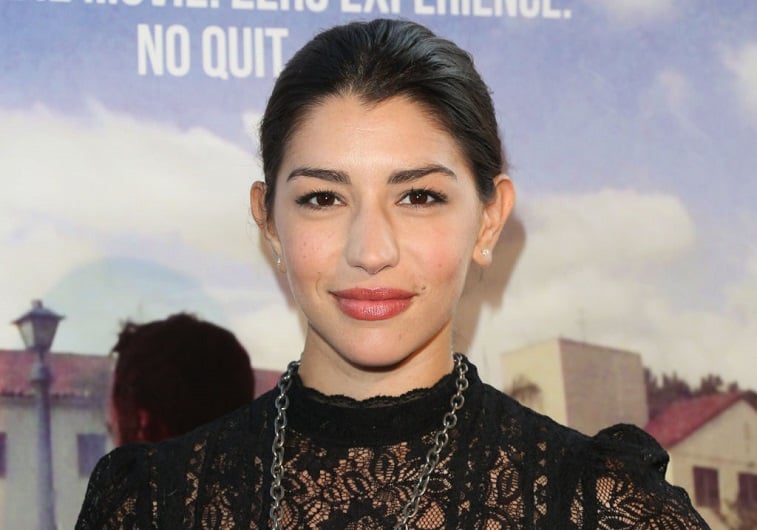 Life has definitely changed during this time of quarantine and self-isolation. The coronavirus (COVID-19) has caused a number of things to be canceled or at least postponed, and that includes Law & Order: SVU. NBCUniversal has stopped production on many television series according to Deadline. SVU is among them along with other shows that include the Chicago series, New Amsterdam, and Superstore.
Jamie Gray Hyder talks about season 21 of 'SVU'
With most of us stuck in isolation because of the coronavirus, a new episode of SVU may be all we need to feel like things are headed in a better direction. Episode 19 aired this week and Hyder thinks it will bring some "normalcy" back into all of our lives.
"I think because the show is part of such a routine for so many people that it will bring a bit of normalcy to their lives, to sort of see their favorite people and to spend that hour with all the characters," Hyder tells DailyMailTV.
The last episode that the series filmed for season 21 will tie up 'loose ends'
The hit series that is currently on its record-breaking 21st season still had a few episodes to shoot when filming was suspended. But luckily for fans, the last episode that was filmed sounds like it will fit perfectly as the new finale.
"Interestingly enough the last episode that we did shoot in full is one that ties up a lot of loose ends from past cases," Hyder said. "So, on its own it kind of has this great little buttoning-up feeling to it. It definitely wasn't the planned finale, but it'll have to do. And I think it will serve that purpose well."
Hyder recently shared a unique bag with comments from fans on it
Hyder recently received a unique bag as a gift and fans can't seem to get enough of it. Back in February, a fan of the show made a comment about Hyder and not everyone agreed with it.
"I like the new detective on #svu Benson just has to take her under her wing a little longer @JGHyder," a fan wrote.
Another Twitter user decided to reply back simply with a, "No."
Hyder retweeted the situation to her fans. "Anne's not playing, y'all. #icecold," Hyder wrote.
Hyder revealed the new bag given to her by an SVU costumer. "Happy (very) early birthday to me from #SVU costumer @drowzylightning!! 😂 I am dying. Everyone remember my fave troll, Anne?? Now, my forever grocery buddy… 🙏🏼💕✨ Thanks for keeping me decent throughout shooting and laughing during #quarantine!!" Hyder captioned the post.
Fans couldn't get enough of the hilarious new grocery bag and how Hyder seems to make light of the situation. Hyder promises a finale for season 21 that will tie up "loose ends" and fans can't wait.