'Law & Order: SVU': Kelli Giddish Was Hired As Det. Rollins After Her Season 8 Cameo Spiked Ratings
Law and Order: Special Victims Unit has been on the air for quite some time due to its popularity. That popularity is in no small part due to its talented cast. But there have been multiple cast members throughout the years, some staying longer than others.
One cast member who's currently on the show is Kelli Giddish, the actor who plays Detective Rollins. But did you know that Rollins wasn't initially planned as a permanent character? Let's take a look back at the show, the character, and how she came to be a regular. 
What is the premise of 'Law and Order: SVU?' 
Law & Order: SVU is an offshoot of the insanely popular Law and Order franchise. According to IMDb, the show has been on the air since 1999. The difference between the shows is apparent from SVU's opening narration, which goes as follows: 
"In the criminal justice system, sexually-based offenses are considered especially heinous. In New York City, the dedicated detectives who investigate these vicious felonies are members of an elite squad known as the Special Victims Unit. These are their stories."
The show shines a spotlight on crimes such as sexual assault, sex trafficking, and other "especially heinous" offenses. While it's very much an ensemble piece, Mariska Hargitay has been on the show for its entire run initially as Detective Olivia Benson before she was promoted to captain. Her partner for much of the show was Detective Elliot Stabler, played by Christopher Meloni. Ice-T and Richard Belzer also played detectives for a long run, though Belzer has since left the show. 
Who is Detective Rollins and who plays her?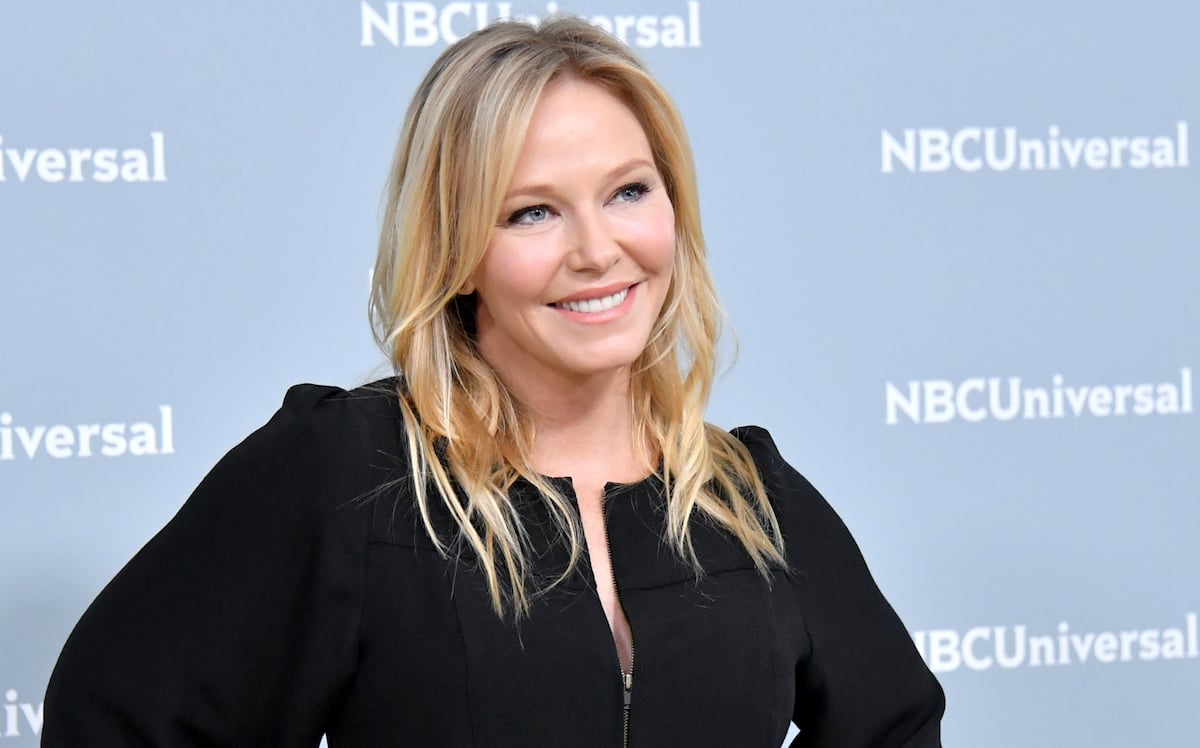 According to NBC.com, Rollins is portrayed by Giddish. She was born and raised in Georgia before moving to New York.
Soon after moving to the Big Apple, she received an opportunity to guest star on Law & Order: SVU. She also starred in her own one-woman show called Dropsy. She's starred in multiple TV shows, including: 
Chase
Past Life
Life on Mars
Without a Trace
The Good Wife
Damages
As far as Detective Rollins goes, she's a no-nonsense cop who is part of the SVU squad. Giddish has also played the character on Law and Order: Criminal Intent, Chicago PD, and Chicago Fire. 
How Detective Rollins became a regular character
Sometimes, a new character is planned by the series writers as a way to replace a departing character or freshen up a show. Sometimes it works and other times it doesn't. Even better is when a one-time character proves so popular that fans make the decision for the creative team for that character to join the show on a regular basis. That's what happened in the case of Rollins. 
According to The Things, Rollins first appeared in a minor role for a season eight episode. Despite only appearing once, Law & Order: SVU fans loved her. Ratings went up as a result of her appearance. Fans seemed to respond to the way she instantly jelled with the rest of the cast. She was so popular, in fact, that when season 13 rolled around, the producers decided to bring the character back. They brought Giddish on as a series regular, serving full-time in the role of Rollins.
Law & Order: SVU was never the same without Stabler, but you could argue that Giddish's presence helped offset the loss of such an iconic, powerful character. Giddish's chemistry with the rest of the existing cast made the transition to a new character much easier.
True, Rollins didn't replace Stabler directly, but her ability to contribute to the show's quality helped make it stronger in his absence. It's thanks to the show's ensemble cast – of which Giddish plays a major role – that it's been able to endure for so long.