'Law & Order: SVU': Kelli Giddish's Son Once Portrayed Rollins' Daughter on the Series
'Law & Order: SVU' wrote Kelli Giddish's pregnancies into the show. But it in one Season 17 episode, the series also featured her son as Amanda Rollin's daughter, Jessie.
On Law & Order: SVU, Kelli Giddish plays Amanda Rollins, an SVU detective with two young children. She's been on the show for over a decade. And in 2016, Giddish made it a family affair when she brought her son on the NBC series to play Rollin's daughter.
Kelli Giddish's pregnancies were written into 'Law & Order: SVU'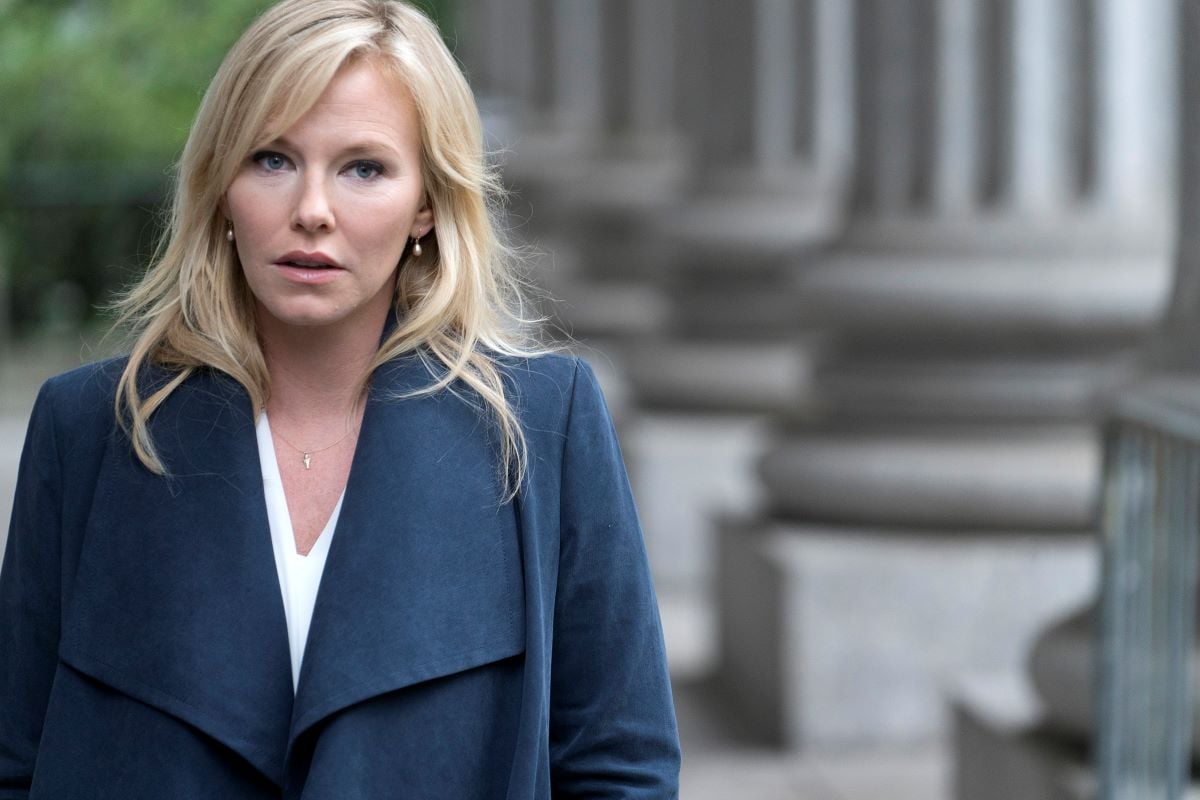 After appearing as a different character in a 2007 episode, Giddish joined the Law & Order: SVU cast as a series regular in 2011. Her character, Amanda Rollins, comes to New York's SVU after leaving her law enforcement job in Atlanta, Georgia. 
Giddish has two children, Ludo and Charlie, who were born while she was filming the show. So when she first announced she was expecting, the Law & Order: SVU showrunners decided to write her pregnancies into the show. 
During her 2015 pregnancy with Ludo, Giddish was filming seasons 16 and 17. So writers created a storyline in which Rollins gets pregnant and gives birth to a daughter, Jessie, whose father is Lieutenant Declan Murphy (Donal Logue).
And for Giddish's 2018 pregnancy with Charlie, the show developed a Season 21 story for Rollins in which she begins dating a doctor, gets pregnant, and then gives birth to their daughter, Billie.  
Kelli Giddish's son portrayed her daughter in 'Law & Order: SVU' Season 
In Season 17 of Law & Order: SVU, Rollins has baby Jessie. And to fill in for the role of the new baby girl, Giddish brought in her son, Ludo. 
It wasn't a decision the actor took lightly. She told E! News that she thoroughly discussed the idea with her mom and husband before bringing Ludo on the show. 
"I was like, 'Am I pimping my child out?'" Giddish told the outlet. "And they were like, 'No! That will be such a cool thing when he gets older, he'll have been on Law & Order.'"
"I was like, 'Yeah as a girl," she joked. "I'm sure he's going to love that when he gets old enough to realize. He's going to be like, 'Oh, thanks for the pink bow on national television, mom.'"
But despite the initial reluctance, Giddish said having Ludo with her on set was "pure joy," adding, "It was really comforting to be able to have him on set by my side."
The actor reveals her sons know she's a TV star
Giddish has been on TV for over a decade. So it's no surprise that people recognize her when she goes out. When talking to Smashing Interview Magazine, the Law & Order: SVU star revealed that as a result of her fan encounters, her sons know their mom is on TV.
"My sons know that people in the grocery store really like me," Giddish said. "They're like, OK. they want your picture.' My oldest son has his favorite TV shows, so I'm like, 'Well, just imagine meeting the Red Ranger in the grocery store and how excited you would be.' He says, "OK, cool.'"
"So the older one knows I play a cop on TV, and that's about as much as he knows," she added. "But then he's been to work and seen mommy's work family."