'Law & Order: SVU': Mariska Hargitay 'Almost Passed Out' When She Met Her Husband for the First Time
Law & Order: SVU star Mariska Hargitay says she had a strong reaction when she first laid eyes on her husband, Younger star Peter Hermann. Here's the story of her experience and their interesting first date.
Mariska Hargitay met Peter Hermann on the set of 'Law & Order: SVU'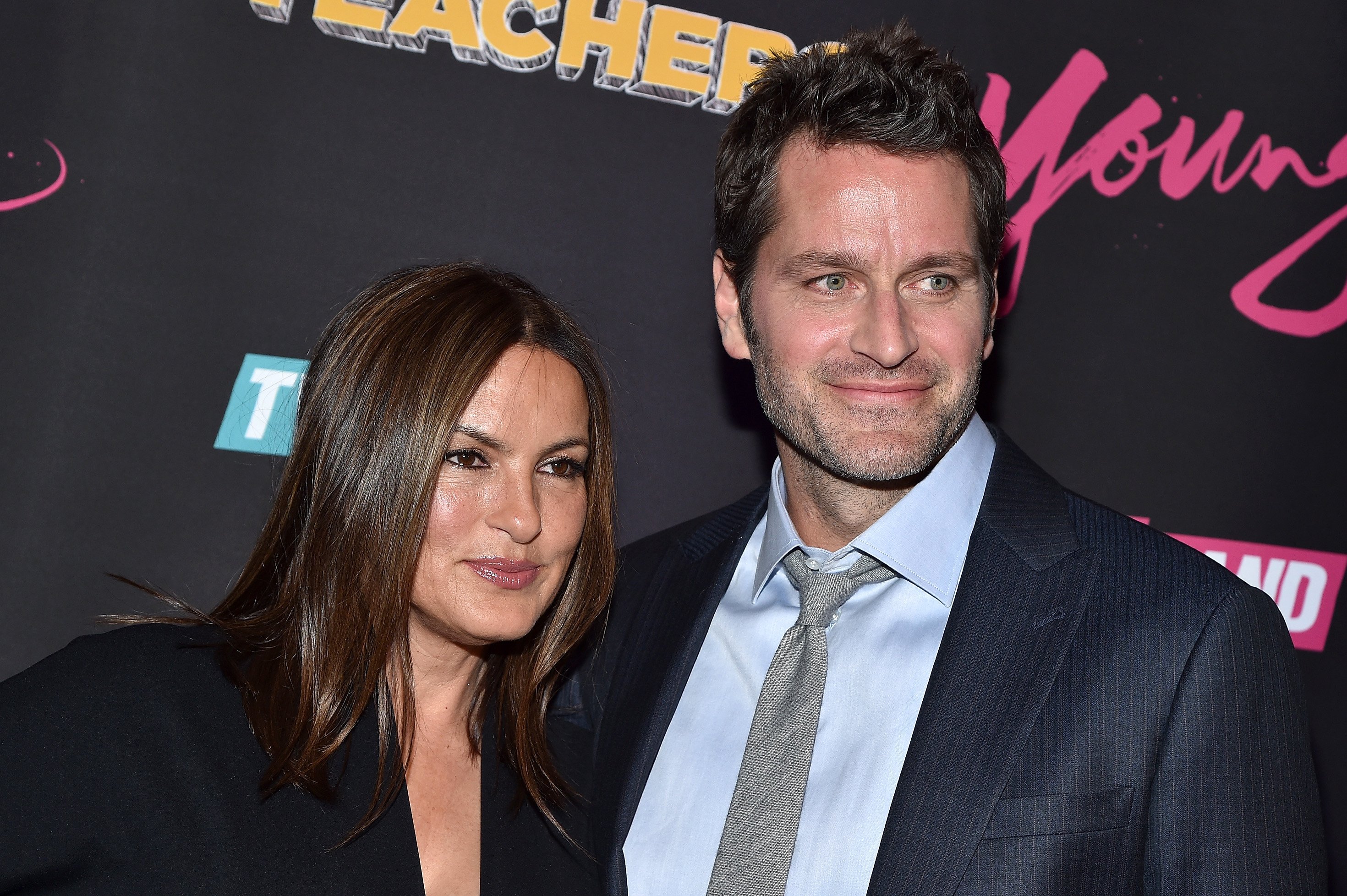 Hargitay and Hermann first made a love connection on the set of Law & Order: SVU. Although they disagree on some of the details of their first meeting, they both agree there was something between them.
"I knew very quickly that we had dealings with each other, business with each other," said Hermann in the book What Makes a Marriage Last, by Marlo Thomas and Phil Donahue. "And it was very telling that at the end of that episode I didn't want to leave."
Mariska Hargitay almost 'passed out' after meeting Peter Hermann for the first time
Hargitay says she had a strong physical reaction when she first met Hermann. She was so overwhelmed by the experience that she says she almost passed out.
"We were in a very small scene in the interrogation room," Hargitay told Thomas and Donahue. "Peter was on the other side of the table. I saw him, and I almost passed out. That had never happened before on a set. Normally, I'm the greeter, the welcomer—my job is to make everyone feel comfortable. But I was nervous. I didn't know what to say."
Mariska Hargitay and Peter Hermann had their first date at church
Hargitay was raised Catholic, so she felt most comfortable having their first date at church. She says she was moved to tears during their date because she knew right away that Hermann was going to be her husband.
"I knew I was going to marry him that day," said Hargitay. "As a woman, you hear your whole life that you'll know, you'll know, you'll know. And I always thought, 'What does that mean?' And then as I sat in that church, I just knew that this was my husband. This was it. We were getting married. I knew it and I wept the whole time."
Mariska Hargitay says Peter Hermann reminds her of her grandfather
When asked if Hermann reminds Hargitay of her father, she says he doesn't. However, her husband does remind her of another close relative—her grandfather.
"Ironically, he reminded me of my grandfather," said Hargitay. "My grandfather was tall and gentle, and he knew so much. You could ask him anything and he'd have the answer. And I loved the way he dealt with my grandmother, who was such a strong and fiery woman. He was also kind. Peter reminded me of that."
Hermann wasn't thrilled with that comparison. He said he thought that was not a very sexy way for a wife to talk about her husband. "That's one of the least sexy things you can ever hear as a guy," said Hermann. "'You remind me of my grandfather.' But I thought, 'OK, I'll take it.'"
Follow Sheiresa Ngo on Twitter.