'Law & Order: SVU': Mariska Hargitay Just Posted a Photo With Christopher Meloni That Has Fans Talking
Fans certainly can't get enough of everything having to do with Law & Order: SVU, and that goes for Mariska Hargitay as well. She recently posted a photo of herself alongside her former co-star, Christopher Meloni. Fans have a lot to say about the reunion of epic proportions.
Mariska Hargitay posts a photo with Christopher Meloni
Hargitay plays Captain Olivia Benson on Law & Order: SVU. Meloni was always by her side as her trusty partner and good friend, Detective Elliot Stabler. But in 2011, prior to the 13th season, Stabler was written off the show due to failed contract negotiations with the actor. 
That's why it was so epic to see the longtime co-stars reunite on Instagram. In the photo Hargitay shared of the duo in real life, Meloni has his arm around Hargitay, who is touching his hand with hers.
Hargitay actually posted two very similar photos of the duo, with two different captions. In the first post, Hargitay captioned the photo with: "It's on." In the second Instagram post of the pair, she said: "Easy like Sunday mornin…"
The two are clearly good friends, and they're about to be a part of the same Law & Order universe again.
Elliot Stabler's 'Law & Order' spinoff is coming this year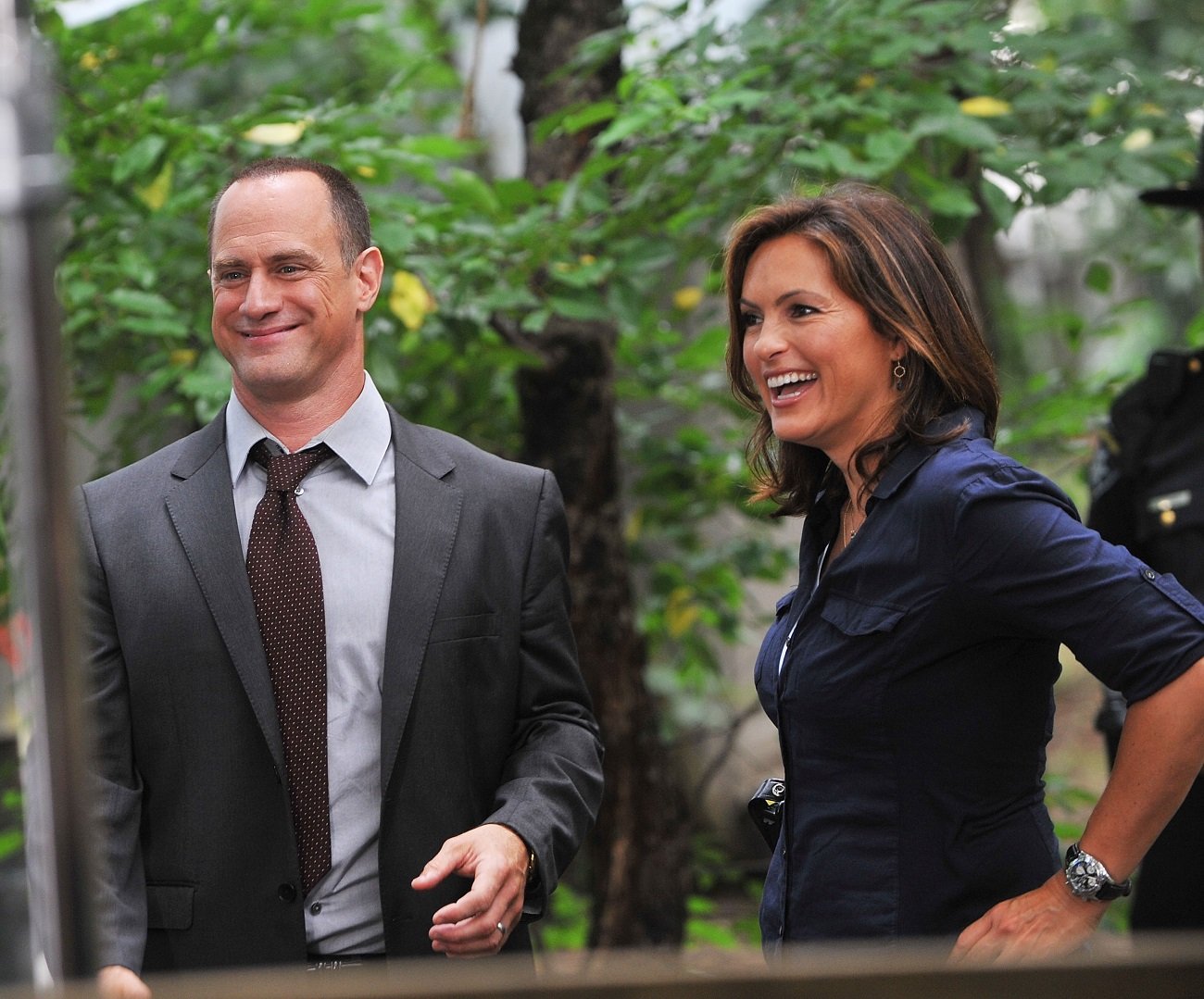 Meloni will be back to play Elliot Stabler once again. The new spinoff, called Law & Order: Organized Crime, will debut this fall at 10 p.m. EST Thursdays on NBC. It will follow new episodes of SVU.
Entertainment Tonight reports that the new series will follow Stabler's return to the police department after he suffers a loss. Stabler will be back and leading New York's Organized Crime Unit. It sounds like exciting things are happening in the Law & Order universe, including the social media reunion of Hargitay and Meloni.
Fans react to Mariska Hargitay and Christopher Meloni's new selfie together
Fans couldn't help but put in their 2 cents about the reunion between the two former co-stars. Many fans are hoping for an on-screen reunion in the future.
"Can't wait for the reunion of the decade with my two faves. 🤗 You both look so young and refreshed in this pic, but most importantly, ready to bust some perps," a fan wrote on Instagram.
"Partners for life," another fan of the series wrote.
One fan expressed their love for the pair. "Never have I loved a TV duo like this," they said.
And another person commented on Benson and Stabler's partnership. "Best detective partners ever," the fan said.
Fans are clearly excited after seeing this new image of the former partners. The future looks bright in the Law & Order universe.