'Law & Order: SVU': Mariska Hargitay vs. Christopher Meloni – Who Has a Higher Net Worth in 2020?
Law & Order: SVU has been around for decades, and two of the actors on the show – Mariska Hargitay and Christopher Meloni – are known around the world for their work on the series. They were both there from the beginning, and Hargitay herself has stayed on the series until now, working on an impressive 22 seasons so far. Meloni left before season 13, but he's still synonymous with SVU. So, which one of these show veterans has a higher net worth?
Mariska Hargitay and Christopher Meloni on 'Law & Order: SVU'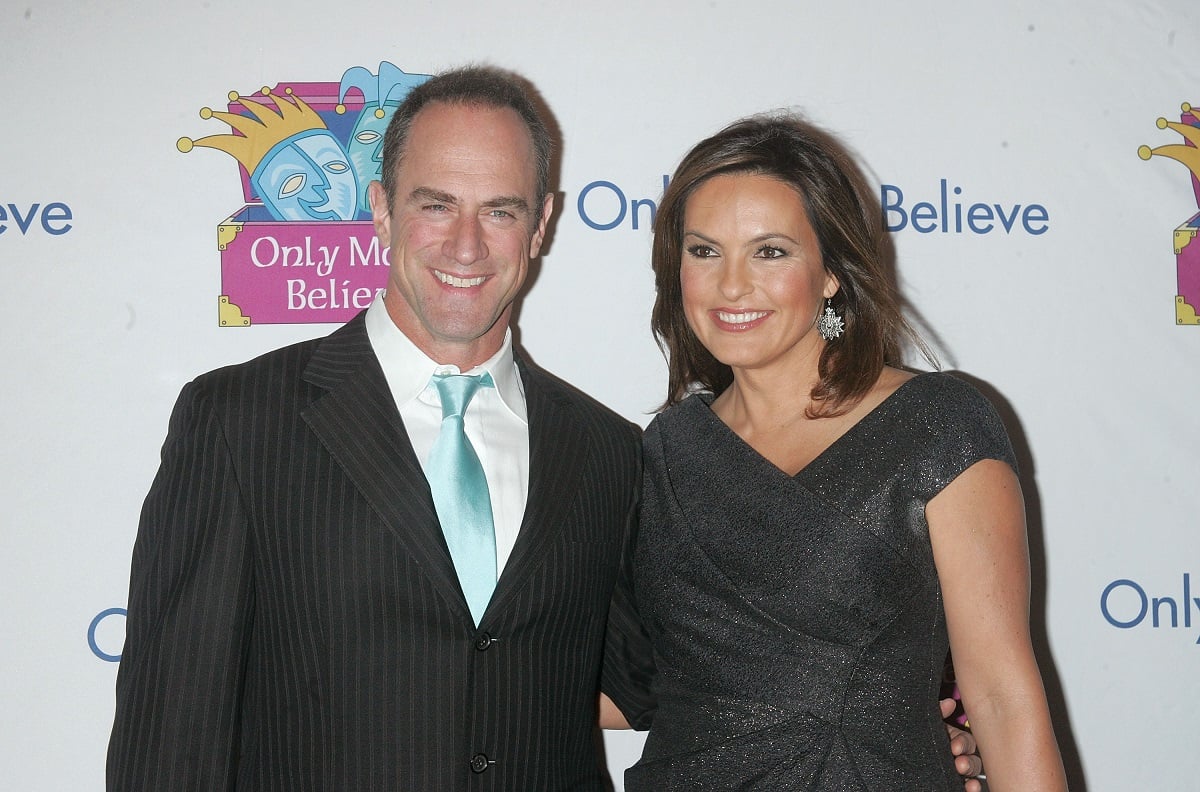 Hargitay plays Captain Olivia Benson on the hit series, and she was a detective when fans first met her on SVU. She was the partner of Detective Elliot Stabler (Meloni). The pair was inseparable, and they always seemed to bring out the best in each other.
Many fans wanted the partners to be together romantically, but Stabler was actually married to Kathy Stabler (Isabel Gillies) and had a whole brood of children at the time. But the connection between Benson and Stabler was undeniable and seriously hard to miss.
Meloni left the series before season 13 because of a contract dispute. It's believed to be the reason behind why he left the series after the season 12 finale. But the way the character was written off was hard for fans, as he didn't say goodbye to his partner, leaving a void in her life. He was said to have retired from the force at the time, although the actor is getting his own SVU spinoff called Law & Order: Organized Crime.
Who has a higher net worth – Mariska Hargitay or Christopher Meloni?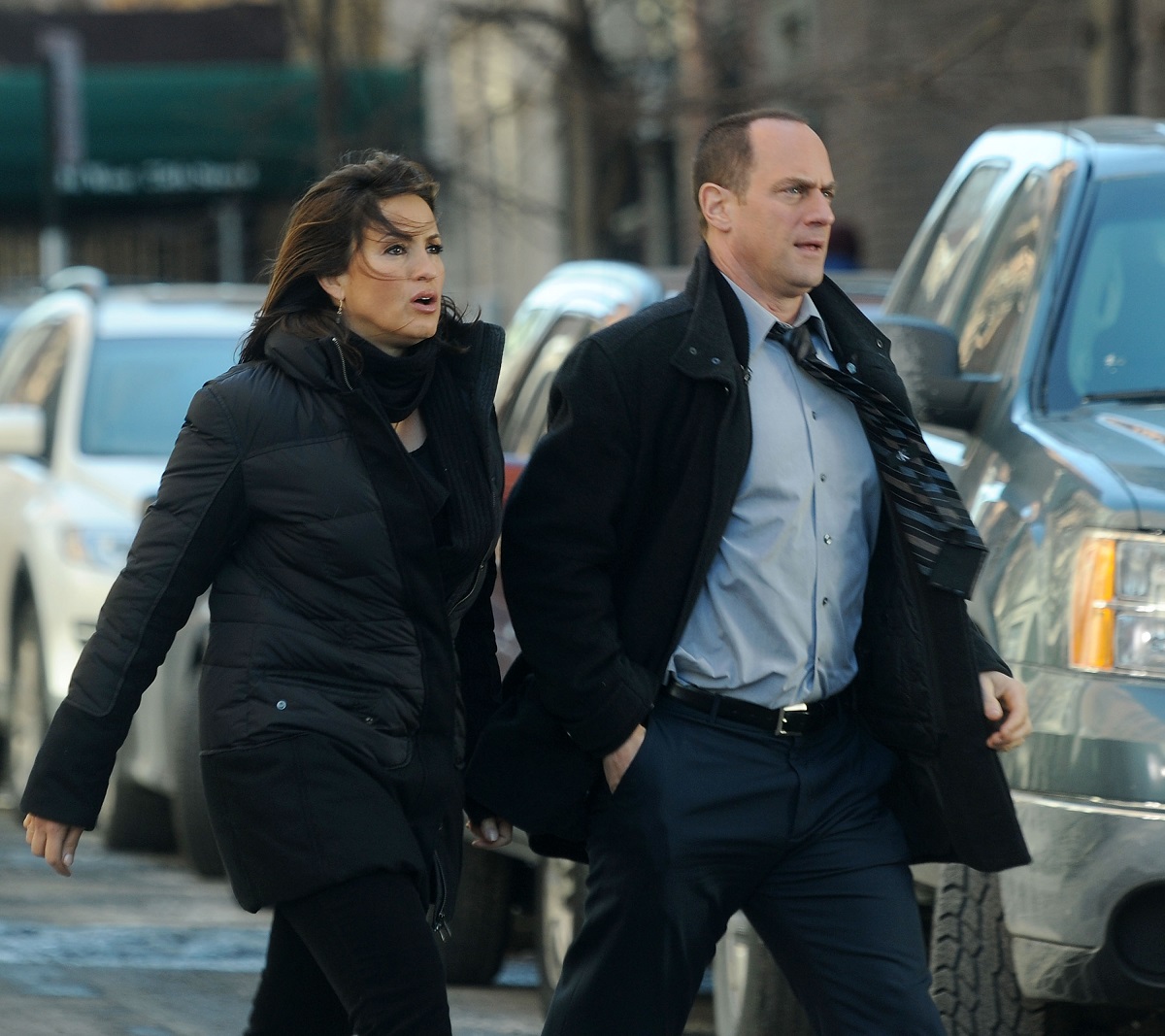 When it comes to net worth, both actors are worth an impressive amount. According to Celebrity Net Worth, Hargitay is worth an impressive $100 million, and she makes $450,000 per episode on the hit series SVU.
Celebrity Net Worth reports that Meloni is worth $30 million, which is still a jaw-dropping amount. But it's clear that Hargitay is the clear winner when it comes to who has the higher net worth among these celebrities.
Christopher Meloni is coming back to the 'SVU' universe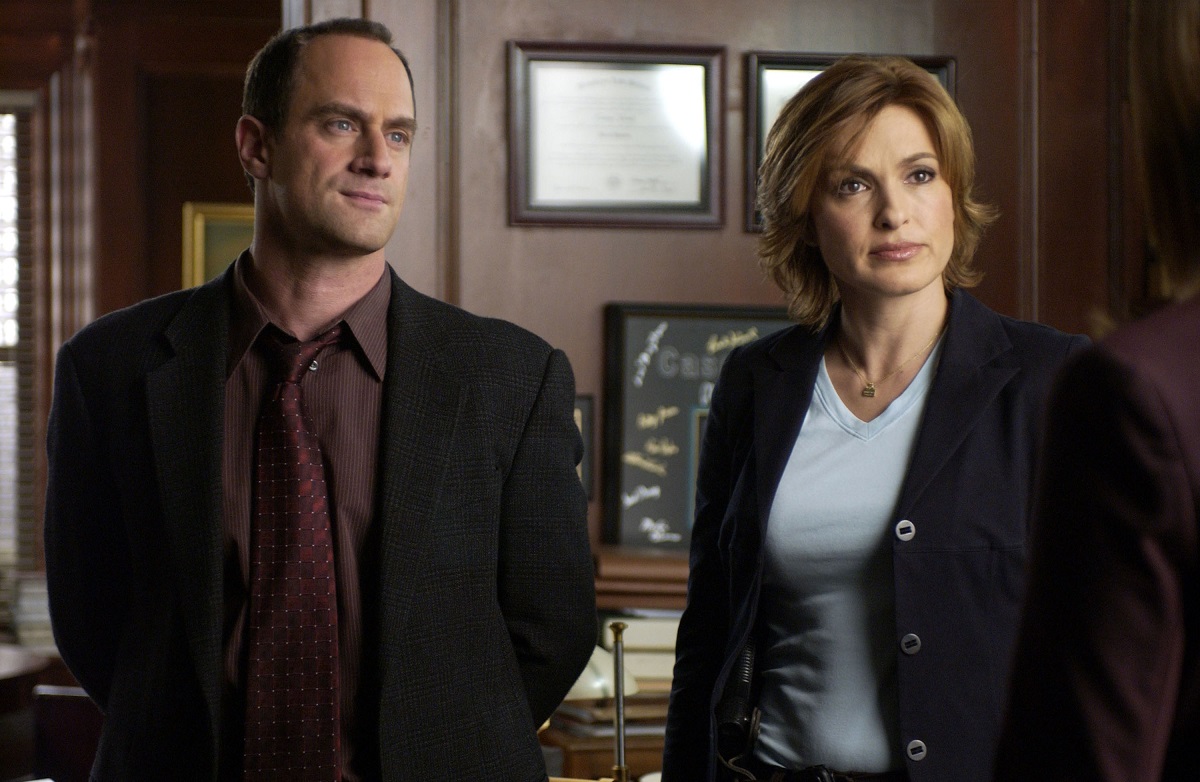 RELATED: 'Law & Order: SVU': Mariska Hargitay Just Posted a Photo With Christopher Meloni That Has Fans Talking
Although Meloni is getting a spinoff where he'll be at the helm of things, fans will have to wait to see it. According to The Hollywood Reporter, Meloni's new show, Law & Order: Organized Crime, has been delayed, although it was supposed to debut this fall. Matt Olmstead, who was a showrunner, has left the project. The new series has been greenlit for 13 episodes, which is an exciting prospect. Dick Wolf will of course be an executive producer on the series, and he's joined with Fred Berner, Terry Miller, Arthur W. Forney, and Peter Jankowski.
So, when can fans expect to see the new series that they have been eagerly waiting for? Wolf Entertainment press release reports that viewers can expect to see the new series in 2021.
Here's NBC's official description: "Christopher Meloni, reprising his role as Elliot Stabler, returns to the NYPD to battle organized crime after a devastating personal loss. However, the city and police department have changed dramatically in the decade he's been away, and he must adapt to a criminal justice system in the midst of its own moment of reckoning. Stabler will aim to find absolution and rebuild his life while leading an elite new task force that is taking apart the city's most powerful crime syndicates one by one."
Will Benson and Stabler work together again?
Fans are hoping to see crossovers between SVU and Organized Crime, and it sounds like we could be getting some in the future. The New York Post spoke with Meloni, who sees the pair reuniting in the future.
"It just has to be," Meloni said. "Benson and Stabler are inextricably linked, locked and connected. I think there is truly and deeply a worthwhile, inherent drama in exploring that relationship and the complexity of how Stabler left — the unresolved emotions both characters feel and how the fans feel."
He also hinted that there could be more than one crossover happening in the future. "How my character left was really unsatisfying, I think," Meloni continued. "It almost feels that we won't do one or two [crossover] episodes and move on our merry way."
We'll have to wait and see what the future holds for the Law & Order universe, but it sounds like Benson and Stabler will be reuniting again.