'Law & Order: SVU': Mariska Hargitay Reveals How She Wants the Series To Conclude For Olivia Benson
For the last 22 seasons on Law & Order: SVU, fans have gotten to see Olivia Benson work her way up the ranks from detective to Captain of the squad. The transition wasn't an easy one, and she always seems to put the job first, even at the risk of her own personal life and well-being.
Mariska Hargitay, who plays Olivia, revealed in an interview how she wants the series to end for her character, and it involves Olivia finding "peace" and "love."
Olivia Benson puts her son and her job first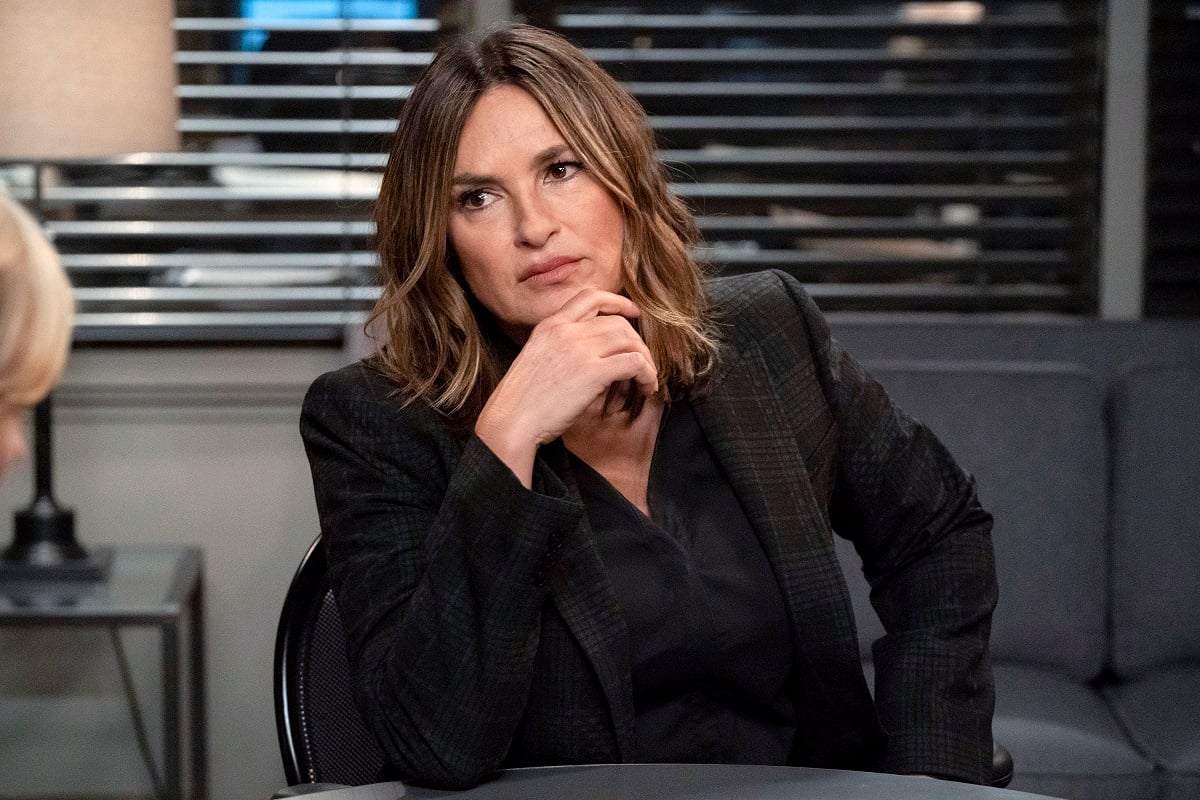 One thing is certain: Olivia Benson puts her job first. Before she adopted her son, Noah Porter-Benson (Ryan Buggle), it was her only main focus in life for many years. Her dedication is what helped her become Captain and be so successful at her job. She cares for victims in such an authentic, sympathetic, and approachable way, which doesn't go unnoticed. Benson continuously focuses on raising her son and doing her job, which gives her life purpose and meaning.
However, her love life has been less than ideal. Over the years, Olivia dated a few guys here and there, but only a handful were substantial enough to be considered serious boyfriends. However, none of them worked out in the long-run.
Hargitay reveals how she wants the series to conclude for Olivia Benson
In 2018, Hargitay spoke with TV Insider, and she was asked how she wants the show to end. She admits that she'd like Olivia to find "real peace" as well as "balance and love," and that's something all her fans can get behind as well. Benson deserves happiness in all ways, and that includes in her personal life as well. There's also a lot that she still needs to heal from in her past, and it would be nice to see her grow even further in that regard by finding peace.
"With Olivia finding real peace and balance and love," Hargitay revealed. "She's given so much to others that I want her, as she has fought for other people, to fight for herself."
Benson has never put her individual needs first, something fans can attest to. She puts her job and son first, which is noble of her, but she deserves to find love and to have a healthy balance when it comes to her work and life. She needs to strive harder for herself personally just like she does for survivors and her son.
Olivia Benson's most serious relationships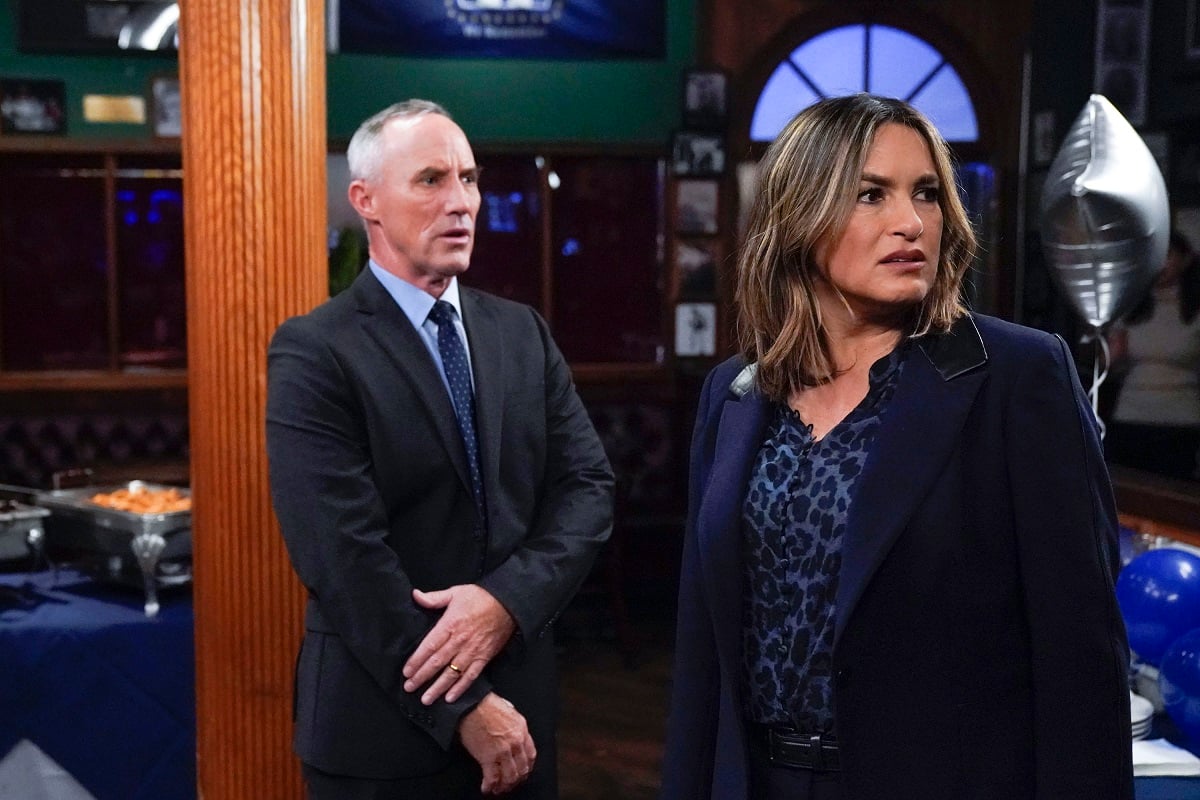 RELATED: Mariska Hargitay's Virtual Reunion With Christopher Meloni Has Fans Excited
Speaking of Olivia finding love, she has seriously dated a few men in the past, but it never seems to work out. The first that comes to mind is Detective Brian Cassidy (Dean Winters), whom she spent one night with in season 1, and he went on to become a serious boyfriend in seasons 14 and 15. But it didn't last, and they both agree on ending things.
Next comes Kurt Moss (Bill Pullman), an editor in season 9, who only dated the detective for a brief period, as their careers didn't mesh well, and actually caused some major problems for Olivia.
In season 13, Olivia dated David Haden (Harry Connick, Jr.), but working so closely with the ADA didn't work out so well for them, and things fizzled pretty quickly.
The most significant relationship Olivia has had was with Ed Tucker (Robert John Burke), who used to be the Captain of the Internal Affairs Bureau. He and Olivia didn't always get along. In fact, at one point, Olivia and her old partner, Elliot Stabler (Christopher Meloni) figured Tucker had it out for them.
From seasons 17 to 18, Tucker and Olivia seemed to work well together, but nothing good seems to last when it comes to romance where Olivia's concerned. The couple breaks up when Ed retires from the department and it becomes clear their futures aren't aligning anymore. Ed actually commits suicide after being diagnosed with brain cancer in season 21.
Olivia Benson deserves to find love and happiness in all aspects of her life. We'll have to see what the future holds for her as season 22 of SVU continues.