'Law & Order: SVU': Mariska Hargitay Reveals What Would Have Happened To Olivia Benson and Elliot Stabler's 'Relationship' if They Had a 'Romance'
When many fans think of Law & Order: SVU to this day, they remember when Detective Olivia Benson (Mariska Hargitay) and Detective Elliot Stabler (Christopher Meloni) were partners. For 12 seasons, fans saw their relationship flourish, and when it ended, it was a devastating blow.
Numerous fans wanted the partners to be more than friends, although Stabler was already married with a family. However, the chemistry between these two is undeniable.
Olivia Benson and Elliot Stabler were partners for over a decade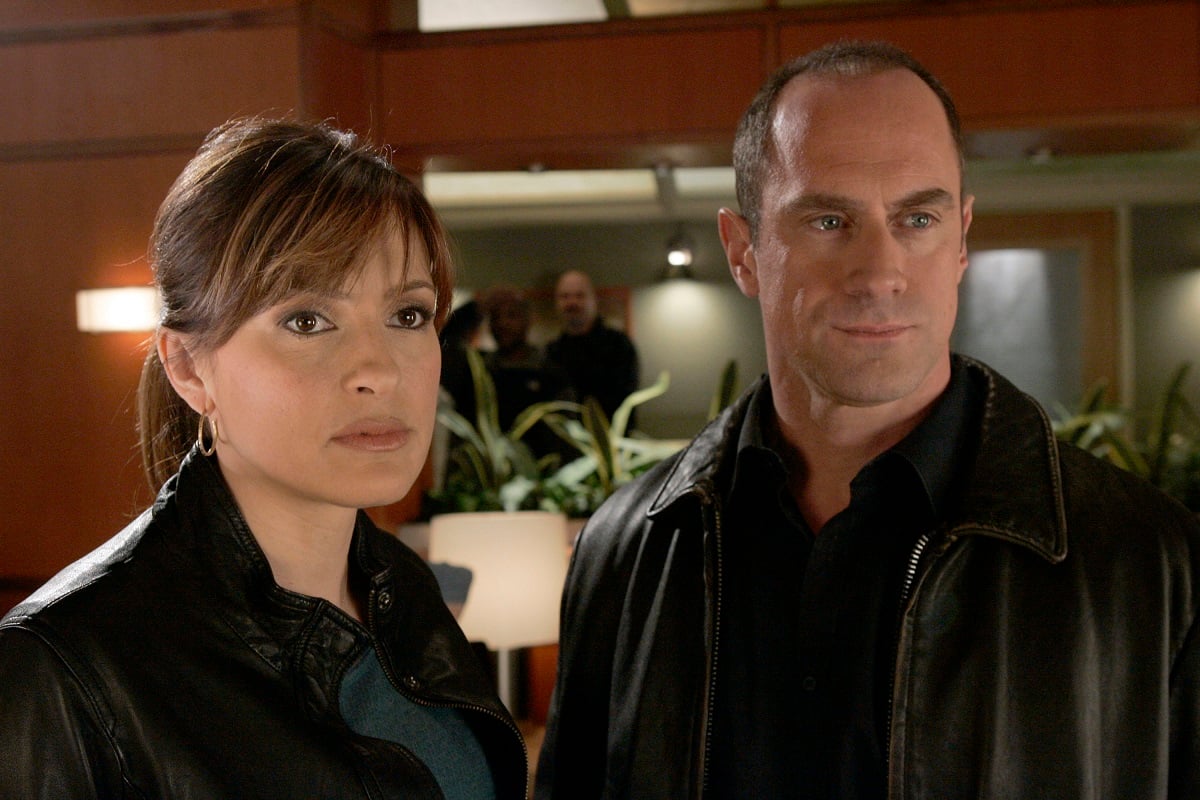 For 12 years, Benson and Stabler took down the perps and got justice for survivors. They played off each other very well. The chemistry is undeniable between Benson and Stabler, and they worked together so well. It was impossible for some fans not to want them to end up together, but it sadly never came to fruition. They would remain partners, and nothing else.
Meloni left the series before season 13 because of a contract dispute. But the way he left was hard for fans, considering he didn't say goodbye to his partner, and it left a void in her for a while.
Hargitay reveals what would happened to Benson and Stabler's 'relationship' if they had a 'romance'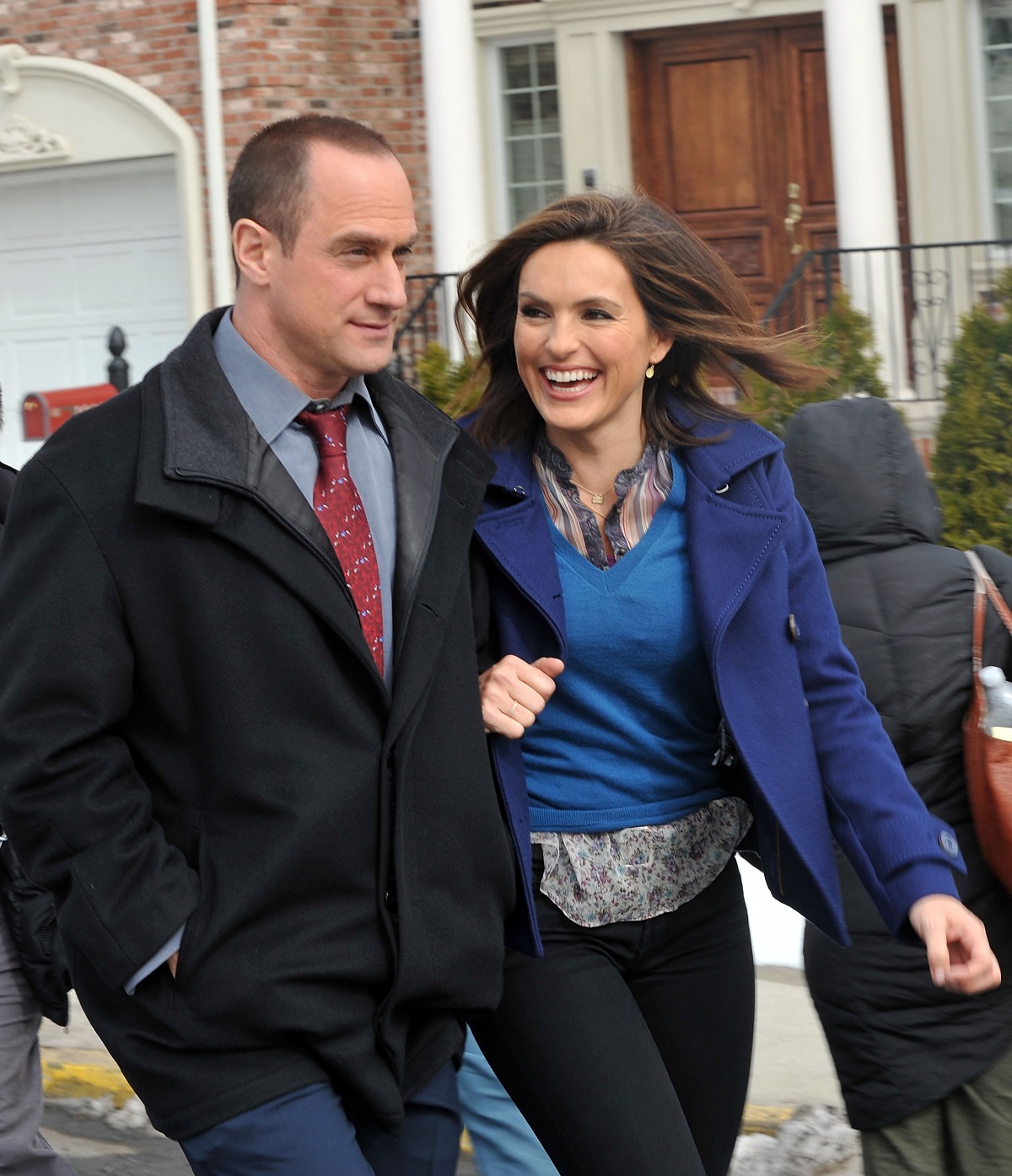 RELATED: 'Law & Order: SVU': Mariska Hargitay Shares a Sweet Similarity With Olivia Benson That Involves Family
Hargitay spoke with Parade.com in 2019, and she mentioned the "chemistry" between Benson and Stabler, which is clearly obvious to anyone watching a single episode with them together. However, she thinks a relationship involving more than friendship would have taken the "magic" out of their connection. She thinks their relationship was "perfect" the way we saw it on our television screens, and that a romantic situation between them would have "ruined" what they had.
"If that happened, the chemistry and alchemy and the magic of the relationship would have been gone," Hargitay revealed. "It was perfect just the way it was. A romance would have ruined it."
Their 'connection' affected Benson's love life
During NBC's Summer Press Day in 2012, The Hollywood Reporter reports that Hargitay spoke about Benson and Stabler's "connection" being the reason why she couldn't be in a real relationship with anyone.
"With Elliot Stabler's departure, that was the only way she could have a relationship," Hargitay revealed. "There was no room for a man in her life because of their connection."
Benson would go on to have a few relationships, but nothing seems to compare to what she shared with Stabler. Their connection was undeniable, and it's something fans still wish they had been able to see.
Will there be a Benson and Stabler reunion in the future?
Christopher Meloni is set with his own Law & Order spinoff, called Law & Order: Organized Crime. The series won't be premiering until sometime in 2021, and fans are hoping to see Benson and Stabler finally reunite after so many years apart.
According to The New York Post's interview with Meloni, he thinks the two previous partners will see each other again in the future. "It just has to be," Meloni said. "Benson and Stabler are inextricably linked, locked, and connected. I think there is truly and deeply a worthwhile, inherent drama in exploring that relationship and the complexity of how Stabler left — the unresolved emotions both characters feel and how the fans feel."
"How my character left was really unsatisfying, I think," Meloni explained. "It almost feels that we won't do one or two [crossover] episodes and move on our merry way."
Meloni knows that fans are interested in seeing these two together again. "I just think there will always be possibilities there," Meloni continues. "People will always be hungry to see how we interact and how that dynamic has changed."
Although Benson and Stabler never took things to another level, some fans are still hoping for more from their relationship when they finally reunite in the future.