'Law & Order: SVU': Mariska Hargitay's Father, Mickey Hargitay, Once Made an Appearance in the Series – Who Did He Play?
In 'Law & Order: SVU', Mariska Hargitay's father, Mickey Hargitay, was on the series in a guest role before. Who did he play?
Mariska Hargitay is known for her iconic role as Detective Olivia Benson in Law & Order: SVU. The series is now going on 22 seasons, and it's the longest-running prime-action series to date. With no plans of stopping anytime soon, the show has made the actor's career. But it might surprise fans to know that her father, Mickey Hargitay, was on the series in a guest role once before.
Who was Mickey Hargitay?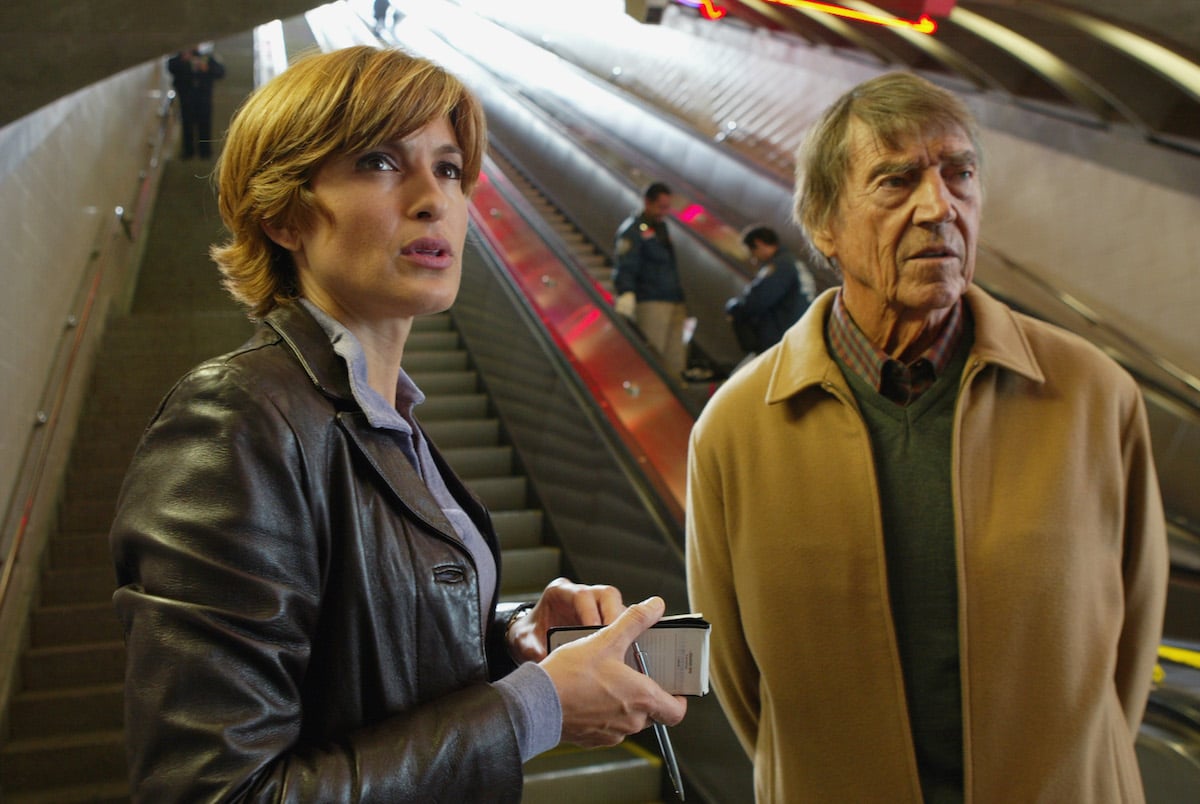 Mickey came into the world in 1926 in Budapest, Hungary and was an acrobat from an early age. He fought during WWII for the underground resistance against the Nazis. He left in 1947 to get away from the Soviet military draft in his country, according to The Guardian. He would go on to have a successful career in bodybuilding, and he would eventually win the Mr. Universe competition in 1955. He was also an actor who married three women during his lifetime – Mary Birge, Jayne Mansfield (Mariska's mom), and Ellen Siano. He had four children, one with his first wife named Tina, and the remaining three came from Mansfield and included Mariska, Zoltan, and Mickey Jr. 
Mariska's parents met at The Mae West Revue where Mickey was performing at the time. They would marry in 1958 and subsequently divorce in 1964. Before divorcing, they appeared in four movies together. In 1967, Mansfield was killed in a car accident with her three children in the vehicle with her, but luckily the children survived. Mansfield died along with her boyfriend, Sam Brody, and their driver, Ronald B. Harrison, according to History.com. Mariska was only three at the time of the tragedy, and her father would go on to raise her with her stepmother, Ellen. Mickey died in 2006 from bone marrow cancer at the age of 80 years old.
Mariska Hargitay's father once made an appearance in the series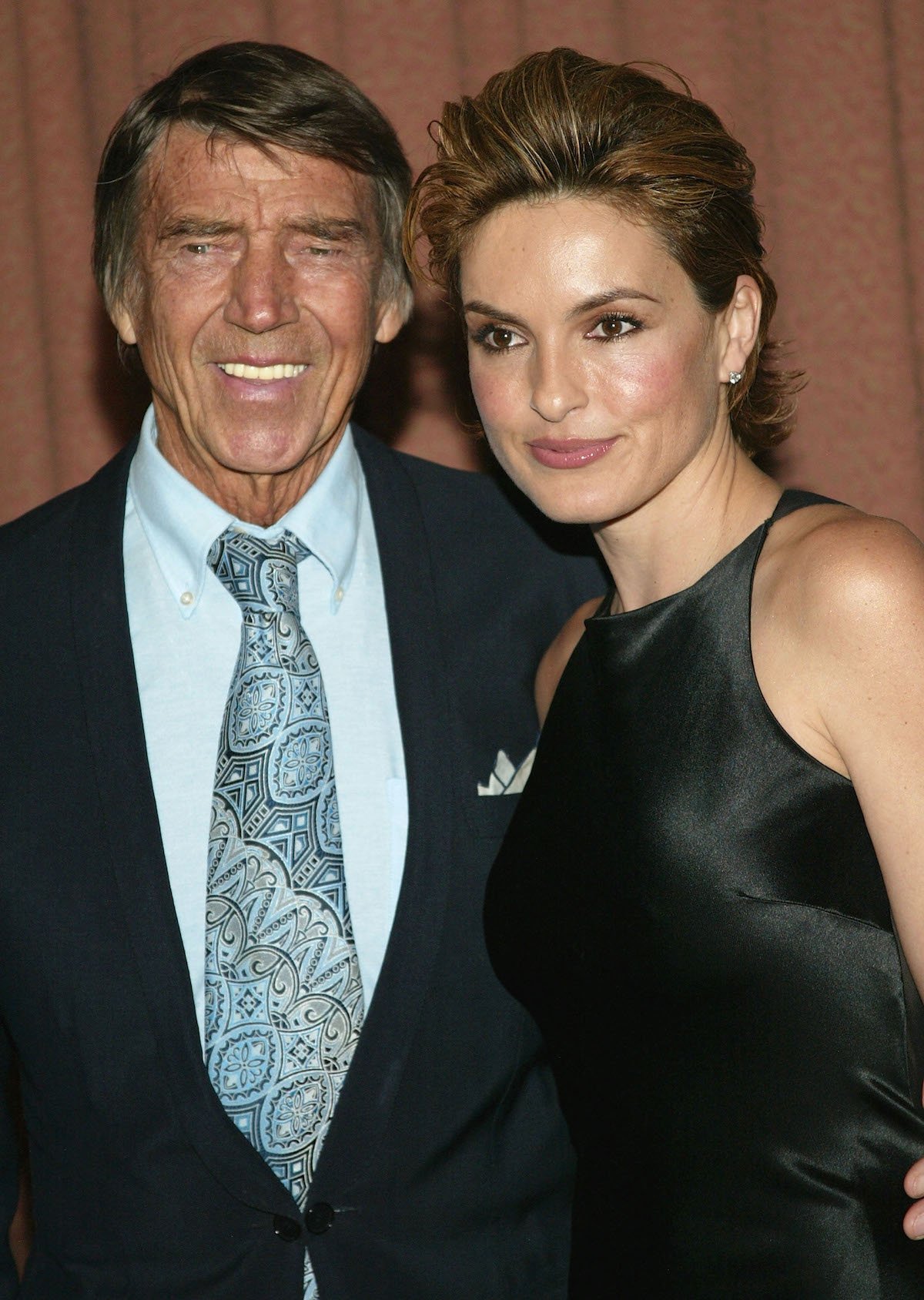 Mariska, who is known by fans as the extremely capable Detective Olivia Benson, had the privilege of working with her father in the series many years ago. In season 5, episode 9 called "Control," Mickey appears as a witness in a case. The episode starts with Mickey, who plays a grandfather to a little girl, riding the escalator in the subway. He sees a man named Horace Gorman (Austin Pendleton), whose genitals have been cut off, and he watches the man fall down the stairs. When the police arrive, Mickey's character is questioned.
"First he's jabbering nonsense," the grandfather says to his off-screen daughter, who probes him for information. "Then his belly was bleeding like a stuck pig. Next thing I know, boom, he falls."
When asked what he did next, he explains that he came down to check on him, and the man was still "babbling away," and he decided to call 911. When asked what the man was saying, the grandfather says, "It's a mistake, it's a mistake."
According to the Fandom page for the episode, Horace Gorman has abducted women and kept them locked in his dungeon. A woman Benson is familiar with, Hilary Barclay (Samantha Mathis), was taken by Gorman and sexually assaulted previously. It turns out Hilary was intoxicated at the time she talked to Benson about the ordeal, and Benson didn't believe her. Then, Gorman ends up dead in a hotel. Hilary's own mother, Juliet Barclay (Jacqueline Bisset), admits to both the original act of cutting off his private parts and murdering him. But then Hilary confesses, making things quite confusing for the detectives. 
They find the murder weapon in Juliet's antique shop, and when the evidence is presented to Hilary, she admits to killing and castrating Gorman. Although ADA Casey Novak (Diane Neal) was originally charging Juliet, she decides to have Hilary charged instead. But Juliet killed Gorman as she originally said, although she can't be charged again because of double jeopardy in the case.
Juliet's attorney reveals evidence showing that Hilary was ordering coffee at the time of the murder, so she couldn't have done it. Although Hilary is arrested for murder, she goes to jail because she is the one who cut Gorman for what he did to her.
Fans discuss the episode
Fans recently discussed the episode on Reddit. A fan posted about it with a screenshot of Mariska and her father, Mickey, in one of the first scenes.
"5.9 (Control) – Mariska acting opposite her father, Mickey Hargitay," the fan titled the Reddit post. They explain that Mickey was both an "actor" and a "bodybuilder," winning Mr. Universe. "I watch SVU marathons daily on USA and Ion, but this is only the second time I've seen this episode."
One fan says, "it must be so special to act with your family, especially a parent."
"I had no idea! So cool!!," a fan pointed out.
Another fan asked if the episode involves the suspect marrying women, but it turns out he was forcing them against their will and kept them in a dungeon to sexually assault. "Yes. Not married officially but rather keeping them as slaves," a fan explained.
Mariska Hargitay once had the privilege to act with her father in a Law & Order: SVU episode. It's nice to go back and watch episodes from the early days of the series, especially this one.