'Law & Order: SVU': Rollins and Carisi Take a Major Step In Their Relationship
Law & Order: SVU is bringing Amanda Rollins (Kelli Giddish) and Dominick Carisi (Peter Scanavino) closer in season 23. The couple has been dating since the beginning of the season. And while they've had their ups and downs, the two have managed to make it work.
But Rollins and Carisi's relationship is beginning to look even more promising. In the March 10 episode, the fan-favorite couple took a major step in their relationship, signaling they might finally be all in.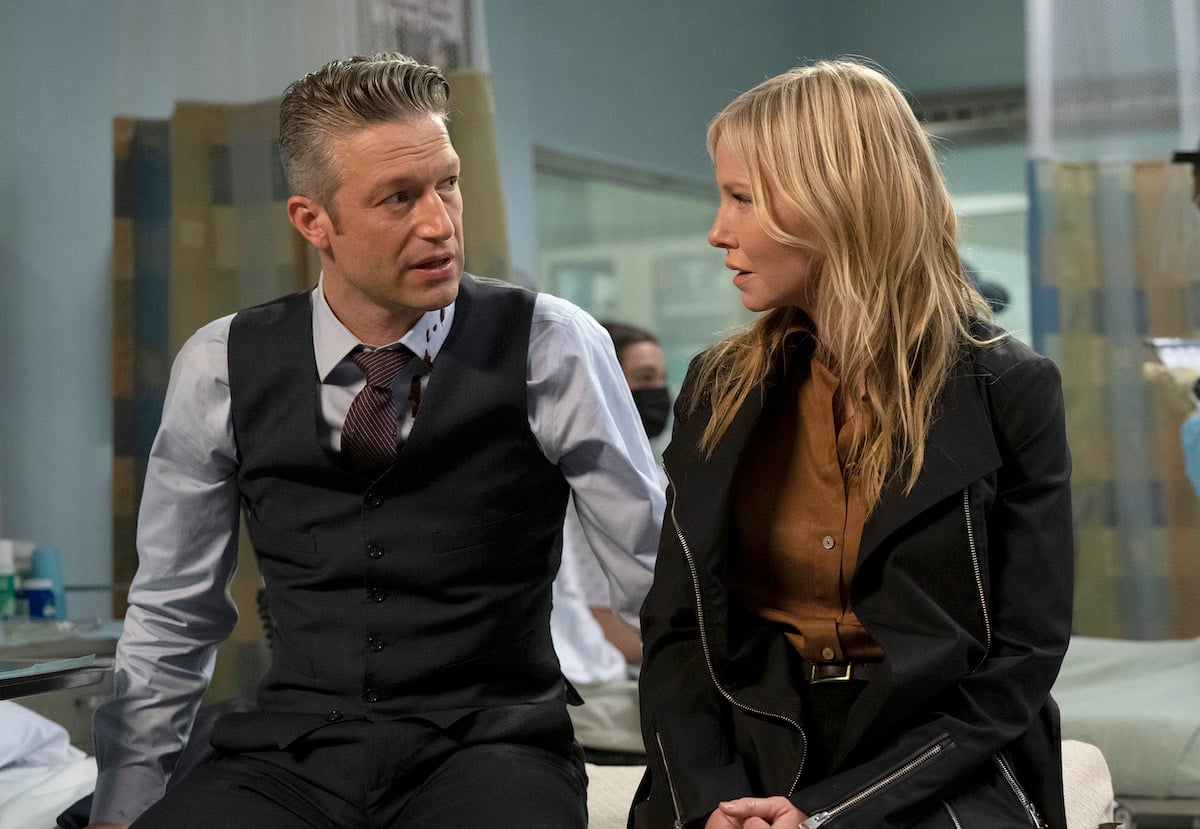 Rollins and Carisi get together in 'Law & Order: SVU' Season 23
Rollins and Carisi started their Law & Order: SVU journey as partner detectives in season 16. The two didn't always see eye-to-eye in the beginning. But over the years, they've become close friends.
Fans could tell Carisi had feelings for Rollins. However, she was consumed with her own family drama, and never let anything romantic between the two transpire.
But everything changed in the Law & Order: SVU Season 22 finale when Rollins and Carisi kissed. The two started season 23 as a couple. And ever since, they've been navigating their personal and professional life with honesty and love.
In 'Law & Order: SVU' Season 23, Episode 15, Rollins and Carisi take their relationship to the next level
In the March 10 episode, "Promising Young Gentlemen," Carisi takes Rollins to meet his parents. This is a big step for the couple, especially Rollins, who's never been in such a loving and healthy relationship.
The two go to Carisi's childhood home where they meet his mom Serafina (Beverly D'Angelo) and his niece Mia (Ryann Shane) for dinner. Serafina knows of Rollins, but this is the first time she's meeting her.
The matriarch is gracious and kind during dinner. And despite inquiring about Rollins' ex and daughters, the strict Catholic mom seems to be on board with their relationship.
"Mom said that she liked Amanda," Carisi confirms aloud while talking to his dad on the phone.
"She likes me, she likes me," Rollins whispered with a gloating smile.
With the family on board, it looks like Rollins and Carisi are serious about their romance. And knowing Carisi's Catholic upbringing, it wouldn't be a surprise if he or his parents insisted the couple get married.
'Law & Order: SVU' fans were thrilled to see Rollins and Carisi meet the family
Carisi met a few of Amanda's troubled family members in past seasons, including her sister and father. But this was the first time the show introduced his mom.
Fans were happy to finally see them take this next step in their relationship. And many were thrilled with how much Serafina likes Rollins.
"Compared to other Law and Order ships, Rollisi is moving pretty well," one Law & Order: SVU fan shared on Reddit. "They've already met each other's parents, they've already kissed on screen."
"Rollisi is such a cute ship," another Redditor added. "And getting to see Amanda meeting her future mother-in-law. And she was actually a nice normal woman who liked Amanda. I loved that there was no drama there!"
Rollins and Carisi took a pretty long time to get to this point. And fans can only hope the two stay together just as long.
Law & Order: SVU airs Thursday nights on NBC.
RELATED: 'Law & Order: SVU' Star Kelli Giddish Says Kissing Peter Scanavino Is Like Kissing Her 'Brother'